Does Tim Raines deserve to be in the Hall of Fame?
?Tim Raines is possibly one of if not the most overshadowed players in baseball history. Many people agree that Raines is indeed the second best lead off hitter of all time only to the great Rickey Henderson. How can the alleged second greatest lead off hitter in the history of baseball, not be in the Hall of Fame already? 2017 will mark Raines 9th year of eligibility on the ballot. It has been a long ride for Tim as he has gone from 24% in his first year of eligibility in 2008 to 69% in his seventh year of eligibility in 2016. (75% needed to be elected into the HOF) 2017 should and will be the year Tim Raines gets inducted into the Baseball Hall of Fame. If you still don't believe me just yet, let's dive into the numbers to back up Mr. Raines candidacy.
Tim Raines played a long and very productive 23 year career (1979-2002). 13 of those seasons with the Montreal Expos, 5 with the Chicago White Sox, 3 with the New York Yankees and 1 with the Oakland A's, Baltimore Orioles and Florida Marlins. Raines retired as a career .294/.385/.425 hitter who provided excellent speed, plate discipline and contact from the lead off position. He walked 1,330 time in his career, compared to just 966 strikeouts, an overwhelming amount of discipline and contact that is not seen in today's game. Raines was also a 7x all star with the Montreal Expos (1981-1987) and was arguably the greatest position player in Expos history. Raines is the Expos all time franchise leader in runs (947), singles (1,163), triples (83), walks (793), stolen bases (635) and times on base (2,440). His number 30 was also retired by the Montreal Expos in 2004.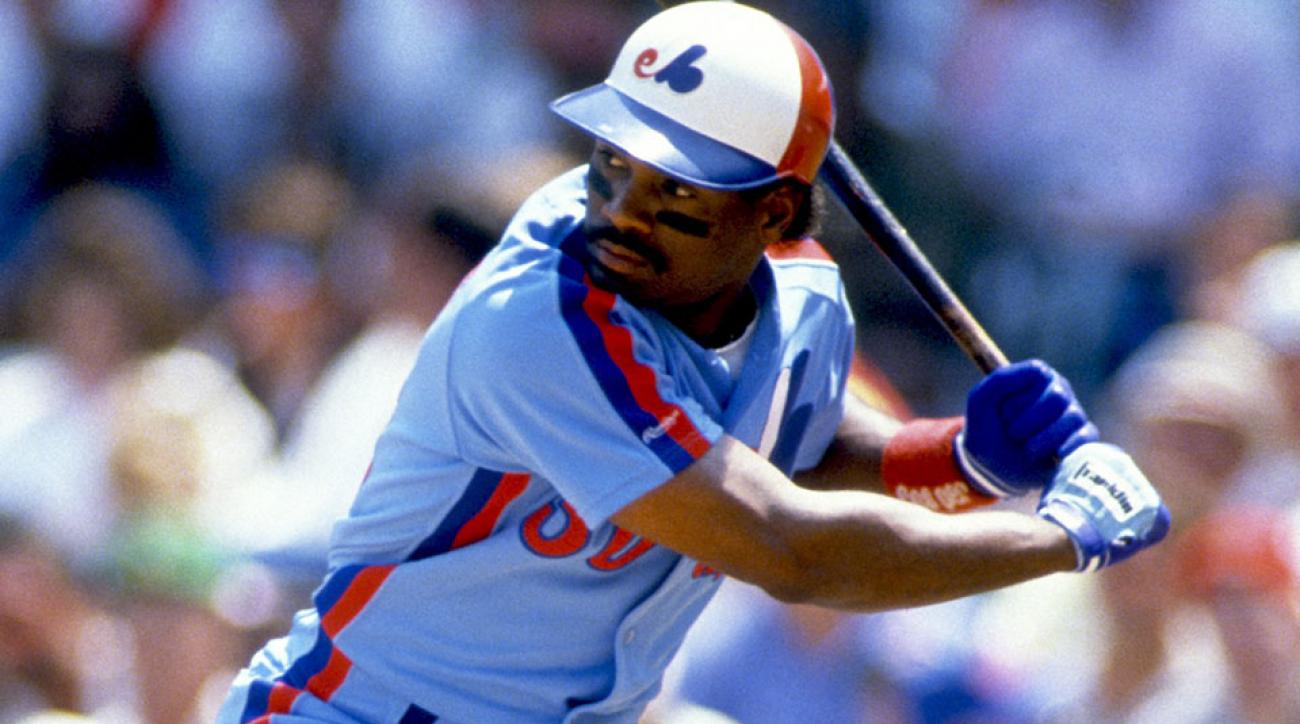 Raines (left) experienced the most successful parts of his career with the Montreal Expos.
Raines reaked havoc on the base paths for parts of 4 decades. He finished his career with 808 stolen bases, which ranks 5th all time. Raines also led the National League 4 straight years in stolen bases from (1981-1985). Not only could Raines steal bases at an impressive rate, he could do it with amazing success as well. Raines career 84.7% success rate when stealing bases is the 8th highest all time when attempting to steal at least 100 bases. He would put the stolen base to work as he led the league twice in runs scored. Tim also stole 70 bases 6 times in his career. The only player to top that is Rickey Henderson as he did it 7 times in his career. If you haven't already caught on by now, Raines was a very fast man. The second fastest of his generation only to Rickey Henderson himself.

Perhaps the most impressive part of Raines resumè is his peak. A peak, is defined as a 5-7 year gap where a particular player was at the top of his game during his career. The top of Raines game, is when he was elected an all star 7 years in a row (81'-87'). Raines put on a clinic all throughout baseball and really put the Expos on the map as a legitimate baseball team. Raines led the N.L. in hits (1,772) and triples (63), he was second in runs (719) and steals (504), third in on base percentage (.396) and doubles (296), and fifth in batting average (.310). Raines average 162 game peak during that time would average out to a .310/.396/.448 slash line, along with averaging 195 hits, 116 runs and 82 stolen bases over the full course of a season.
Raines was also a 3 time World Series champion. 2 with the New York Yankees (1996 & 1998) and 1 with the Chicago White Sox as their first base coach in 2005. Although Raines did not receive any major awards like the MVP or rookie of the year, Raines deserves the biggest award of all: his own plaque in Cooperstown.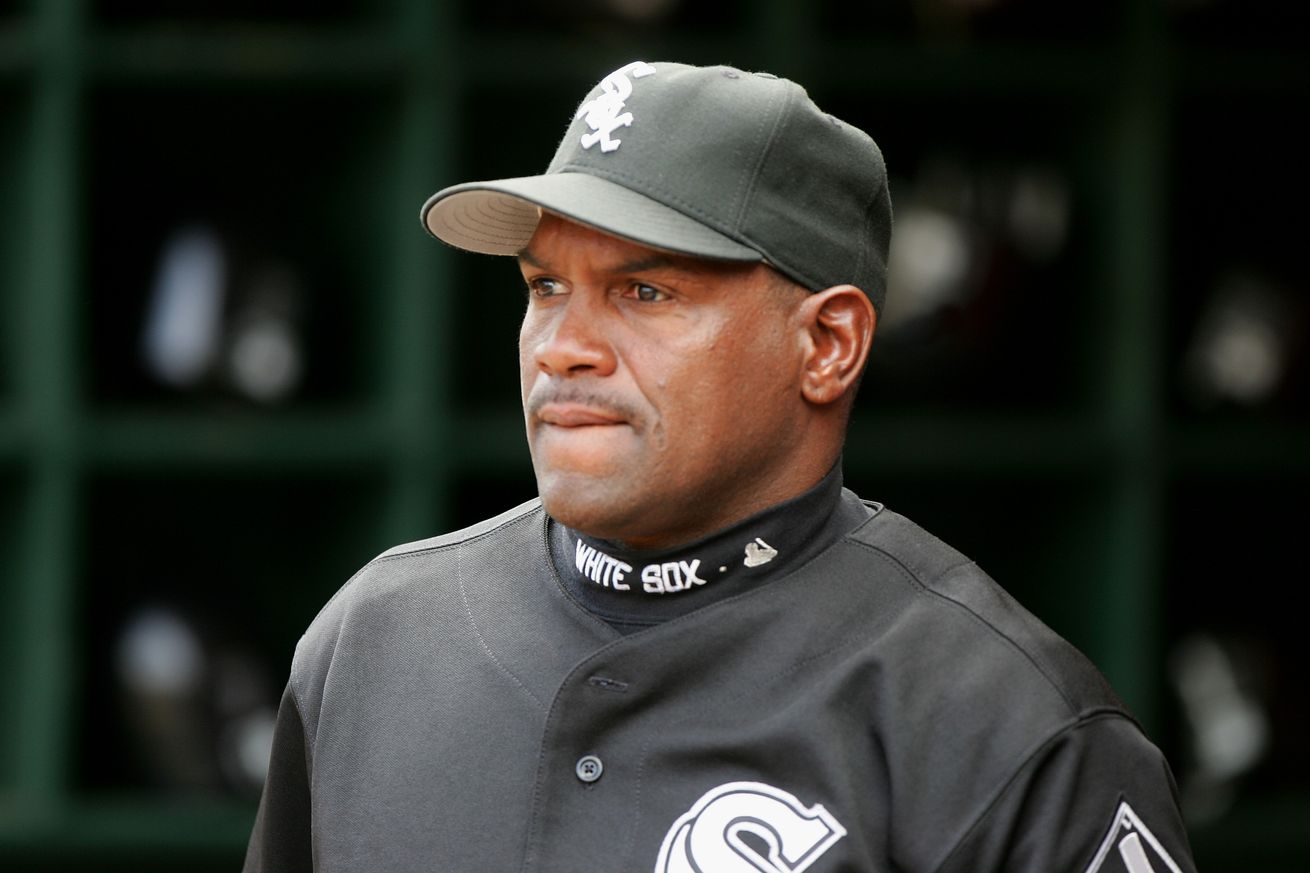 Raines (left) won a World Series in 2005 with the Chicago White Sox as their first base coach.
Do you think Tim Raines belongs in the Hall of Fame? Leave your comments and thoughts below, or make sure to follow me and message me your thoughts on my Twitter @real_rob2017!

Thank you for reading!

---