Rangers Recap: Early Playoff Exit
At this point, Rangers fans are used to heartbreak. It all starts with high expectations and lately, its ended with mental mistakes. I don't count 2010, as the Rangers were destroyed by the Giants in the World Series, but 2011 came down to a misplay by Nelson Cruz in right field, 2012 came down to a dropped ball by Josh Hamilton in a tiebreak game, 2015 came down to an epic blunder of an inning on defense by Elvis Andrus, and this year it came down to an errant throw by Rougned Odor. It just seems like year in and year out there is just something that the baseball gods have against the Texas Rangers. It looked like that was over after all the comeback wins and one-run wins. But throughout the year and even into the postseason, there was one reason why the Rangers were not the team that they could be, starting pitching.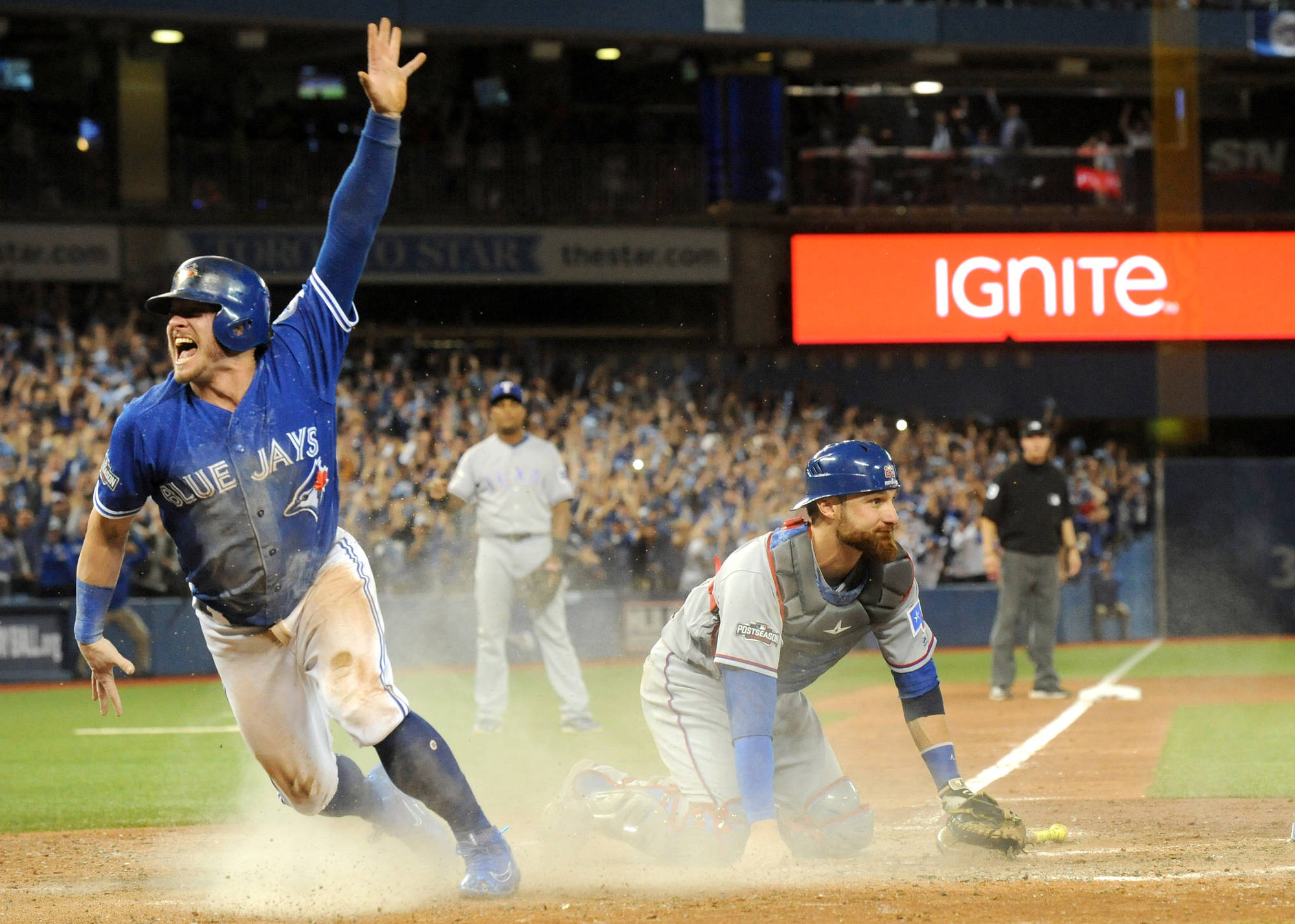 Dan Hamilton-USA TODAY Sports
The reason why there was so many comeback wins first had to be the Rangers were trailing early, which frankly was often. As a whole if the Rangers held a lead, it was seldom that they gave it up. Often times however, the offense could catch up late, but that is not the model for a stable baseball team. Cole Hamels was solid throughout most of the year even garnering Cy Young consideration, but for whatever reason, Cole severely dropped off in September and that leaked into October. Yu Darvish was unavailable for most of the year, but when he was in there outside of Game 2 of the ALDS, Yu looked great. While it may not be his fault, the fact is he was not there for most of the year. Colby Lewis, Martin Perez, A.J. Griffin and Derek Holland all showed inconsistent production on the mound. Again, this is not the recipe for success.
Another thing that hurt the Rangers may have been the lack of a consistent superstar, when you look at other playoff teams, each of them have MVP calibre players that they could depend on for consistent production, such as Josh Donaldson, Corey Kluber, David Ortiz/Mookie Betts, Bryce Harper, Corey Seager, Buster Posey/Madison Bumgarner, Anthony Rizzo/Kris Bryant. When looking at the Rangers options, there most consistent player was Elvis Andrus, many would say that star player is Rougned Odor, but he does not produce much in the way of contact, many would argue for Adrian Beltre, but outside of September, Beltre seemed more of like an average player. Without having those players in the middle of the order to count on, it truly is a team effort to produce runs.
Looking at the ALDS now, it just seemed like something was off. Game 1 was all but lost after the third inning, Game 2 was an anomaly for a texas team that is money with runners in scoring position, but only garnered 3 runs on 13 hits and 2 walks. Game 3 was truly a great game as the Rangers did come back and even had a lead, but a passed ball and an errant throw would ultimately give the Blue Jays both the tying and game winning run. All in all however, it does come back to starting pitching, any way you look at it, Cole, Yu, and Colby were all beat by the opposing pitcher. Estrada and Happ were dominant in games 1 and 2 holding them to 2 earned runs combined, while Sanchez was able to give his team a solid lead to play with.
Well... this was it for the 2016 season. As all of baseball, heads are turning to the offseason and building a team for another potential run at a title.
---