CKLV Invitational-2 Years, 2 Titles in Sin City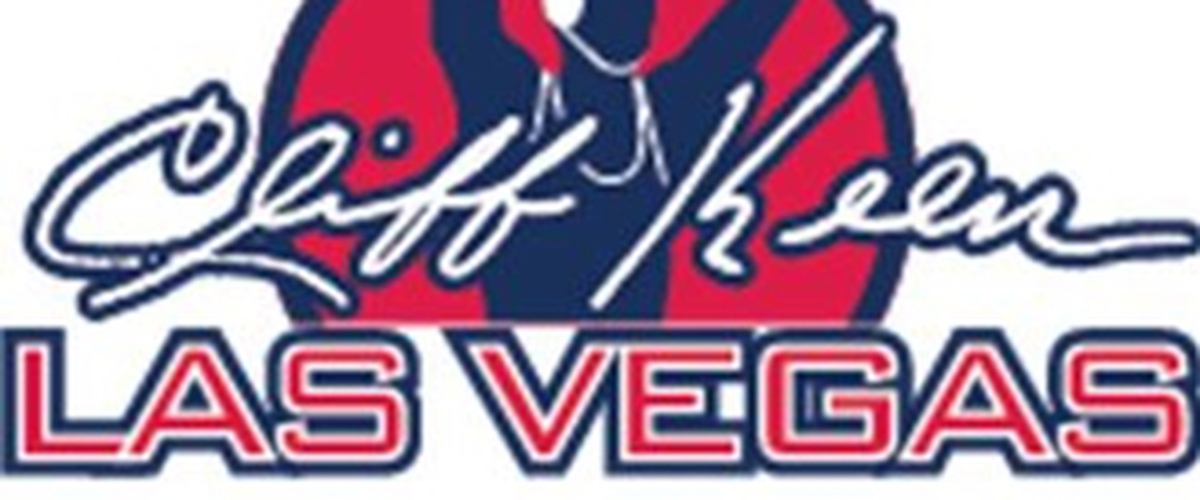 The Ohio State Buckeyes hit the Vegas strip on a mission to capture their 2nd Cliff Keen Las Vegas Invitational title in row this past weekend. The Buckeyes had 3 All-Americans out of their lineup at 125, 141 and HWT and still routed to finish 15 points ahead of Michigan to take home the hefty hardware.
Ohio State racked up a total of 39 wins over in the tourney, tallying 7 pins, 3 tech falls and an additional 7 major decisions worth of bonus points. The Bucks crowned, Luke Pletcher at 133 lbs, Myles Martin at the 184 lbs and Kollin Moore at 197 pound weight classes.

As for the individual champions, Luke Pletcher handled his stacked bracket to come out on top of the 133 pound weight class with keynote wins over top seed Stevan Micic of Michigan 7-5 in a semifinal battle and then finished off Teague Moore's Josh Terao of American with a 9-2 win.
The champion at 184 lbs, Myles Martin powered 2 tech falls, a major decision and a pin on the day to roll through his bracket. The top seed Martin defeated the 2016 Big 10 Champ, Domenic Abounader of Michigan in a scrappy final bout, 8-5 to give the Buckeyes the edge over the Wolverines heading into the final 2 weights of the evening.
And at 197, Moore captured his title in style as he dumped Jared Haught of Virginia Tech to his back for a 1st period win to solidify the Gold for The Ohio State in the team race.
Pletcher and Martin improved to 13-0 and Moore is 9-0 entering the holiday season.
The Jordan Brothers both cashed in a Silver, both dropping their final bouts to #4 seed Alec Palenteo of Michigan at 157 and #1 Zahid Valencia of Arizona State at 174 pounds. It was Valencia's second consecutive win over Jordan this season. Valencia was named the tournaments Outstanding Wrestler.
Supplementary titles were earned by two freshmen, Utah Valley's Taylor LaMont at 125 and Cornell's Yianni Diakomihalis at 133 pounds cruised to the top of their podiums, both turning heads from wrestling fans while passing by NCAA finalists on their road to the finals.

Also claiming individual titles were Central Michigan All-American Justin Oliver at 149 pounds, fellow Jersey boy and competitor for Virginia Tech, All-American David McFadden at 165 pounds and lastly Adam Coon of TTUN took down Tanner Hall from ASU in overtime.

Team Standings

1. Ohio State 155.5
2. Michigan 140.0
3. Arizona State 113.5
4. Northern Iowa 104.0
5. Nebraska 100.5
6. Virginia Tech 89.5
7. Central Michigan 82.0
8. Cornell 62.0
9. Wyoming 61.0
10. Stanford 58.5

Placewinners

125:
1st: No. 16 Taylor Lamont (Utah Valley) dec. No. 8 Sean Russell (Edinboro), 4-3
3rd: No. 3 Ethan Lizak (Minnesota) maj. dec. No. 18 Drew Mattin (Michigan), 9-0
5th: No. 11 Connor Schram (Stanford) by medical forfeit over Jacob Schwarm (Northern Iowa)
7th: No. 15 Louie Hayes (Virginia) dec. Christian Moody (Oklahoma), 6-5

133:
1st: No. 9 Luke Pletcher (Ohio State) dec. No. 13 Josh Terao (American), 9-2
3rd: No. 7 Jack Mueller (Virginia) dec. Austin Desanto (Drexel), 7-0
5th: No. 2 Stevan Micic (Michigan) dec. No. 11 Korbin Myers (Edinboro), 8-2
7th: No. 6 Dom Forys (Pittsburgh) maj. dec. Zach Sherman (North Carolina), 15-3

141:
1st: No. 12 Yianni Diakomihalis (Cornell) dec. No. 13 Josh Alber (Northern Iowa), 8-2
3rd: No. 3 Bryce Meredith (Wyoming) dec. No. 7 Chad Red (Nebraska), 5-3
5th: No. 20 Mason Smith (Central Michigan) by medical forfeit over Nick Zanetta (Pitt)
7th: No. 8 Tommy Thorn (Minnesota) pinned No. 19 Kanen Storr (Iowa State), 2:36

149:
1st: No. 6 Justin Oliver (Central Michigan) dec. No. 9 Troy Heilmann (North Carolina), 9-7
3rd: No. 8 Ke-Shawn Hayes (Ohio State) dec. No. 3 Max Thomsen (Northern Iowa), 4-3
5th: No. 12 Josh Maruca (Arizona State) by medical forfeit over No. 5 Colton McCrystal (Nebraska)
7th: No. 17 Zander Wick (Wisconsin) dec. Michael Sprague (American), 7-5

157:
1st: No. 11 Alec Pantaleo (Michigan) dec. No. 6 Micah Jordan (Ohio State), 10-3
3rd: No. 5 Josh Shields (Arizona State) dec. No. 4 Tyler Berger (Nebraska), 6-4
5th: No. 20 Archie Colgan (Wyoming) dec. Coleman Hammond (CSU Bakersfield), 6-4 SV
7th: No. 19 Taleb Rahmani (Pittsburgh) pinned Tristan Rifanburg (Binghamton), 2:04

165:
1st: No. 5 David McFadden (Virginia Tech) pinned No. 17 Evan Wick (Wisconsin), 2:58
3rd: No. 11 Isaiah White (Nebraska) dec. No. 7 Te'Shan Campbell (Ohio State), 4-1
5th: Andrew Fogarty (North Dakota State) by medical forfeit over No. 9 Nick Wanzek (Minnesota)
7th: No. 8 Anthony Valencia (Arizona State) maj. dec. No. 18 Jon Jay Chavez (Cornell), 16-7

174:
1st: No. 1 Zahid Valencia (Arizona State) dec. No. 3 Bo Jordan (Ohio State), 9-6
3rd: No. 6 Myles Amine (Michigan) dec. No. 8 Taylor Lujan (Northern Iowa), 12-8
5th: No. 7 Jadaen Bernstein (Navy) dec. No. 15 Keaton Subjeck (Stanford), 7-5
7th: Yoanse Mejias (Oklahoma) dec. Dylan Lydy (Purdue), 6-5

184:
1st: No. 2 Myles Martin (Ohio State) dec. No. 5 Domenic Abounader (Michigan), 8-5
3rd: Taylor Venz (Nebraska) dec. No. 6 Zack Zavatsky (Virginia Tech), 9-3
5th: No. 11 Ricky Robertson (Wisconsin) dec. No. 14 Steven Schneider (Binghamton), 5-2
7th: No. 7 Drew Foster (Northern Iowa) dec. No. 8 Jordan Ellingwood (Central Michigan), 3-

197:
1st: No. 1 Kollin Moore (Ohio State) pinned No. 3 Jared Haught (Virginia Tech), 1:52
3rd: No. 14 Jeric Kasunic (American) dec. Jacob Holschlag (Northern Iowa), 5-2
5th: No. 9 Matt Williams (CSU-Bakersfield) dec. Stephen Loiseau (Drexel), 7-0
7th: No. 16 Nathan Traxler (Stanford) by medical forfeit over Jacob Seely (Northern Colorado)

285:
1st: No. 2 Adam Coon (Michigan) dec. No. 4 Tanner Hall (Arizona State), 4-2
3rd: No. 6 Jacob Kasper (Duke) dec. No. 13 Nathan Butler (Stanford), 3-1
5th: Shawn Streck (Purdue) pinned No. 8 Ryan Solomon (Pitt), 0:33
7th: Andrew Dunn (Virginia Tech) maj. dec. Jeramy Sweany (Cornell), 14-6
-RON JOHN RINALDI