NFL Rookies Ready to Make an Immediate Impact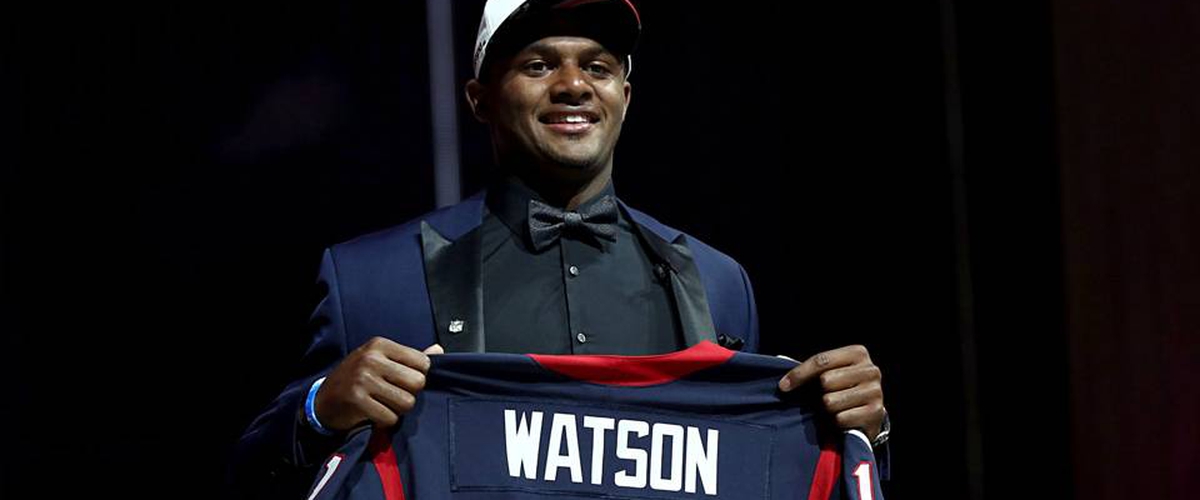 Many NFL draft picks are selected with the future in mind. Coaches see a raw talent that can grow into a quality player with some development and time to adjust to the game. Some prospects are expected to make an immediate impact right out of the draft. Players like Ezekiel Elliot and Leonard Floyd from last year's draft start from day one and have to adjust. Who are some of the players from the 2017 draft that are in a good situation to do the same this season?
Leonard Fournette: Jacksonville Jaguars
Last season, the Jaguars were 22nd in rush yards per game. His competition for the starting job is T.J. Yeldon, who has disappointed management recently. The Jaguars finally look ready to be competent again. Their defense is top notch after strong drafting the past few season, as well as some key free agent acquisitions such as Calais Campbell and Barry Church. With no lack of talent at wide receiver, it is up to the rest of the offense to step up. A solid threat at running back should open up the offense and keep opposing linebackers on their toes. Fournette should win the starting job and bring hope to Jacksonville.
Marshon Lattimore: New Orleans Saints
The Saints are laughably bad at defense. They were dead last in pass yards allowed last season. Drew Brees may throw for a million yards every game, but so does every opposing quarterback. Now, Lattimore isn't going to fix the issue, but he'll make it much better. Lattimore has the potential to be a Sherman-like shutdown corner. He'll surely have to find his footing soon, as he's being thrown into the fire. He has to defend a stacked Buccaneers offense, the pass-happy Falcons, and the new combo of Newton and McCaffrey in Carolina twice a year. This first season will be trying, but Lattimore has the potential to be great.
Evan Engram: New York Giants
New York has the potential to have one of the deadliest passing attacks in the NFL next season if their younger players can step up. The Giants are already loaded at wide receiver with superstar Odell Beckham Jr., free agent signee Brandon Marshall, and rising star Sterling Shephard. Engram has the metrics to be a star, only time will tell if his game translates to the NFL scene. His 4.42 second 40-yard dash and 36 inch vertical leap were best among tight ends in this year's draft, which was loaded with quality athletes at the position. Engram can certainly catch the ball as he led Ole Miss in receptions his senior season. There's no immediate pressure on him to perform with such talent catching passes around him and a Super Bowl winning quarterback delivering the ball. Engram can take his time in his adjustment to truly reach his potential.
Deshaun Watson: Houston Texans
Quarterback has been a position of problem since the days of Matt Schaub. Signal-callers since have been quite forgettable, such as T.J. Yates, Case Keenum, Ryan Mallett, Tom Savage, and Brandon Weeden. Management hopes Watson can bring some stability to the position. Watson knows how to win, as he led Clemson to two National Championships and won one of them. Houston is a fantastic landing spot for a rooking quarterback. Their defense, led by J.J. Watt, is one of the best in the NFL. On offense, he'll have fellow Tiger DeAndre Hopkins, speedster Will Fuller, and "the human joystick" Braxton Miller catching passes. Watson is in a great environment to grow steadily into an All-pro caliber quarterback.
Joe Mixon: Cincinnati Bengals
The troubled past of Mixon couldn't hold him from being a second round selection. Mixon is one of the top running back prospects in this draft, and Cincinnati was a perfect landing spot for him. The previously potent Bengals offense has lost a step, hence their absence from the playoff this season. Mixon could be the sparkplug the need to get their groove back. With the new addition of John Ross to compliment the already potent A.J. Green at wide receiver, the Bengals could be competent again with a solid running game. Enter Mixon, who rushed for 1,274 yards and 10 touchdowns in his final season with Oklahoma.