Can the Titans offense replicate what they did to the Jaguars?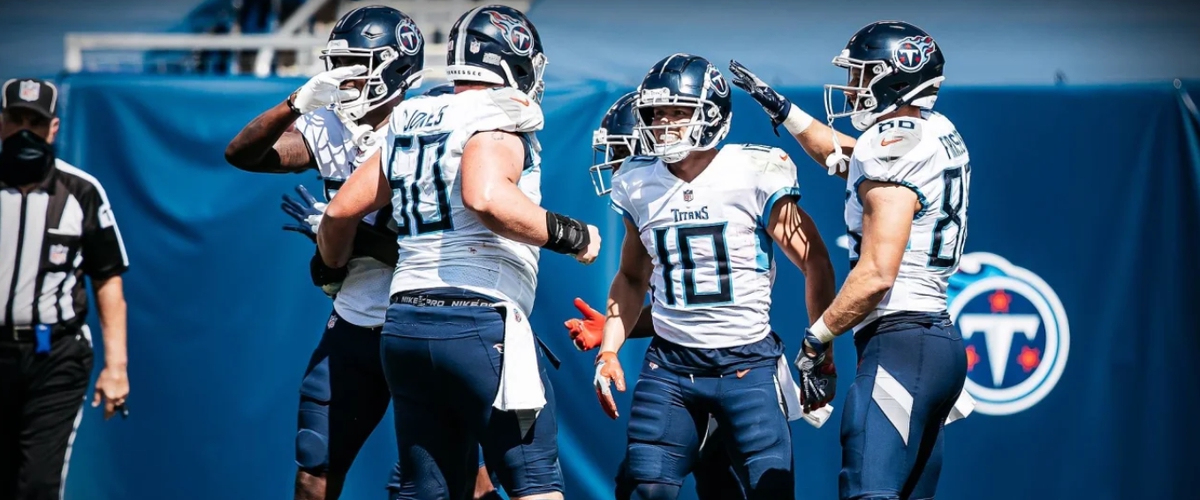 After taking a sloppy game to settle into live action football, the Tennessee Titans offense put on a show on Sunday against the Jacksonville Jaguars as they racked up 33 points on 354 yards.
Ryan Tannehill was money from start to finish as he finished 18 of 24 for 239 yards and four touchdowns (ties a career high). Tight end Jonnu Smith was special as well with 84 yards and a pair of touchdowns as offensive coordinator Arthur Smith continues to find a way to get the prolific player involved.
There are a couple of concerns that I think need to be addressed before the trip to Minnesota.
The first, and by far most important, is figuring out what is going on with the offensive line. Against the pass rush, they have been great. Tannehill has been sacked twice on 67 passing attempts, but when it comes to Derrick Henry and the running game, it is very different.
Henry right now is getting the ball with regularity and we as Titans fans are accustomed to seeing the number 22 start the regular season a little slower than expected. But every year, come weeks nine or ten, Derrick is an unstoppable force.
This year looks and feels different. Vrabel and the Titans are ready and willing to lean on Henry for the consistent five or six yard carries every game. And they do.
But, even though Derrick leads the league in carries through the first two games and ranks second in the league for years, he sits 37th in terms of yards per carry with 3.6.
As a big back, Henry just needs to get about three yards of steam before contact and he is nearly impossible to take down. Thus far in 2020, the Titans O-line has let the King down.
They are letting him get hit too many times at the line of scrimmage, and watching the highlights from both games back, the holes are few and far between.
It reaffirming to know that Tannehill can lead the team to a win when he is needs to, but Derrick is the leader of this offense and the better he does, the better the team does. Set up the play action by running the ball with consistency!
In short, let's hope the offense keeps pouring the points on and King Henry gets his form back!