Decimated by injuries, can Nashville SC field a quality squad this weekend?!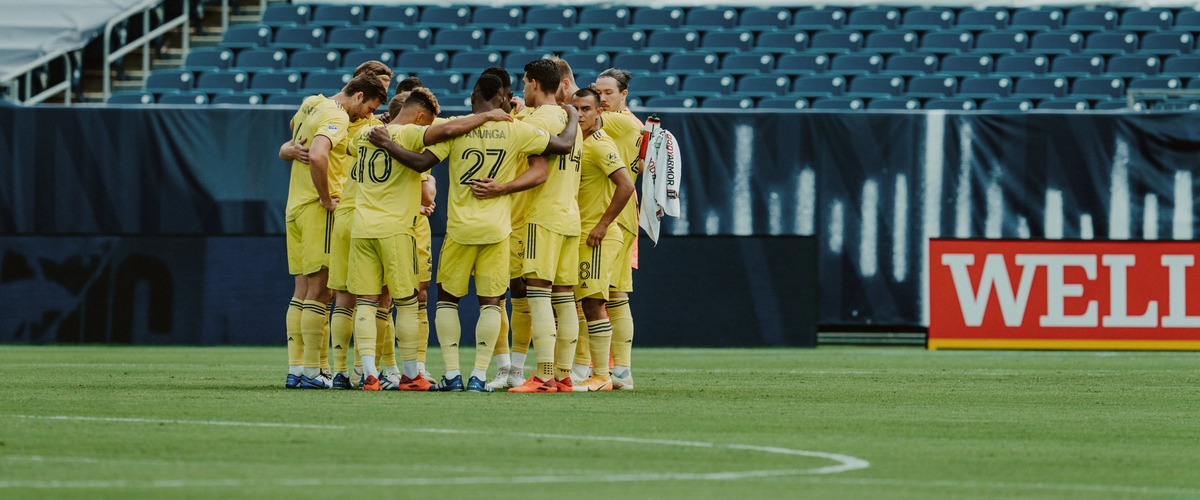 Every now and again, there is a moment when covering your favorite sports team you think, 'how in the world are so many players hurt right now? Are we going to have enough healthy guys to play this next game?'
Unfortunately for Nashville SC as they prepare for the final month of the MLS regular season, that is the conversation being had in the dressing room.
Flat out, Nashville has been decimated by injuries over the last 14 days. Before traveling northeast to face New England Revolution on Saturday, here is the official injury list released by the team:
Not medically cleared:
- David Accam
- Dominique Badji
- Abu Danladi
- Jimmy Medranda
- Alex Muyl
- Daniel Rios
- Ken Tribbett
John Freeman, the play-by-play announcer for NSC on radio, shared a frightening stat to accompany all that injury news.
What does this news mean for manager Gary Smith ahead of the game at Foxborough tomorrow night? Well, as Ben Wright of Broadway Sports points out, it could be Walker Zimmerman who starts at striker!
In all seriousness, coach Smith is going to have to juggle his formation for this match I believe. We could see Hany Muhktar play more as a number nine instead of in his normal 10 spot, or Randall Leal could play as the advanced forward, I think.
Zimmerman has taken on a similar role to that of Sergio Ramos with Real Madrid. As a center back first, he is tasked with defending. But on set pieces or when the ball is in the opponents half for extended periods of time, Walker is jumping into the attack looking to create mismatches.
The hope is that at least a few of the players on the injured list make the trip, but man am I doubtful. We could see some names on the bench we have not seen before!
---