Nashville Predators: David Poile says he supports Pekka Rinne. But should he?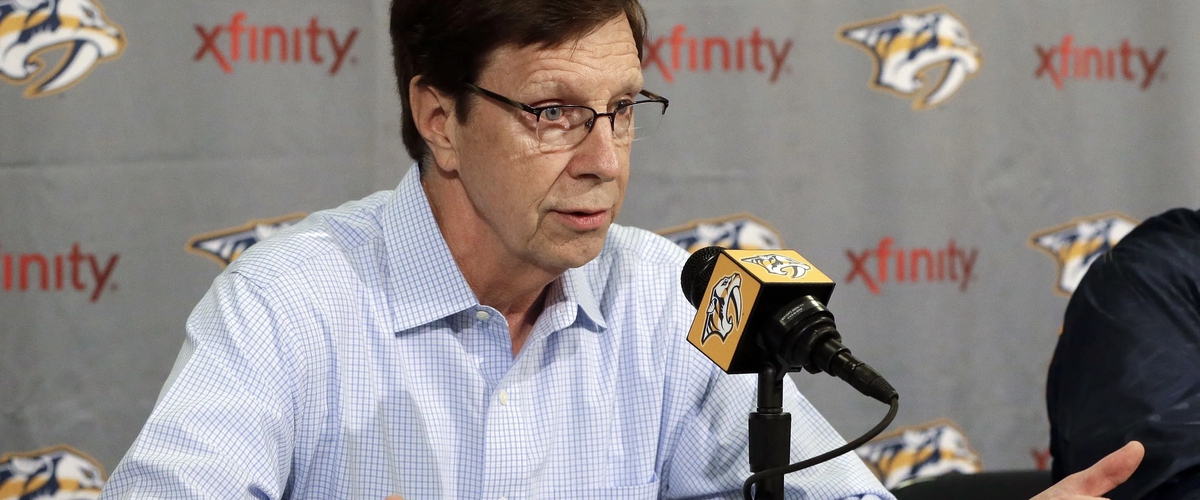 Nashville Predators general manager David Poile has defended goaltender Pekka Rinne this weekend saying that despite the Fins' age, his time with the Preds is not over just yet.
Though Rinne is 37 and was having one of the worst years of his career before play stopped, his time with the franchise has been incredibly successful.
Although I am a big fan of Pekka's, I think Poile is letting the past cloud his judgment.
Juuse Saros was by far the better net-minder for the team this season and was much better than Rinne especially after John Hynes took over as head coach.
I wrote about Rinne's struggles in an article a month ago saying that this was likely his last season as a true starter with the Predators. Now, especially after these comments from Poile, I think Rinne could stay with the team for another two seasons.
And this could be detrimental to the team. The stats don't lie, 3.17 goals-against and a save percentage of 0.895 has led to the Preds being a fringe playoff team.
It's time to move on from Pekka Rinne, as sad as it may be, and we should be excited to find that next man who can carry the team to the Stanley Cup final.
I am not sure if that is with Saros in net or someone else, but the future is bright for this Nashville team if they can figure out their defense.