Nashville Predators: Getting the JoFA line back together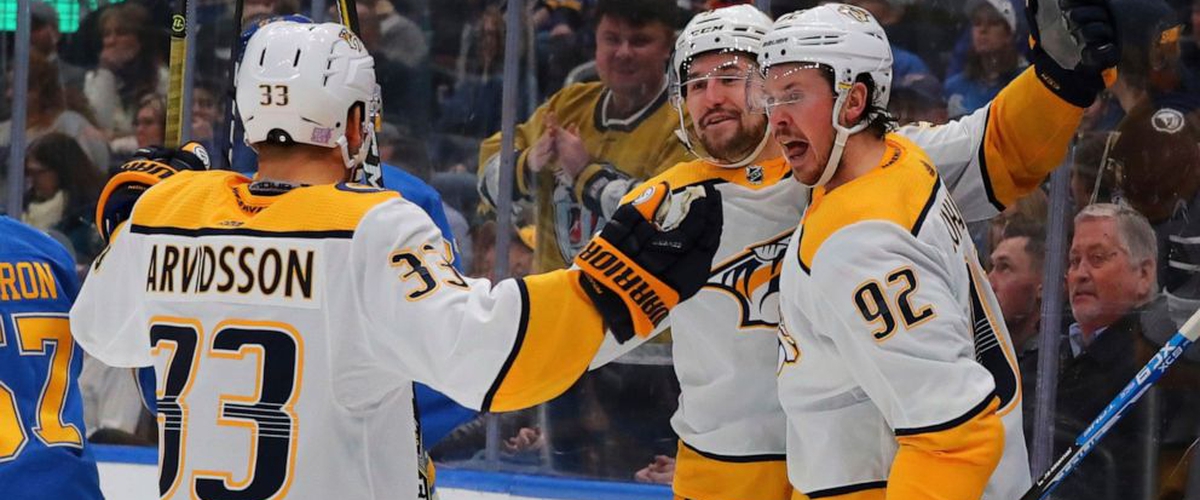 Head coach John Hynes was not a believe in the JoFA forward line. What did it take for him to change his mind? COVID-19.
The Nashville Predators head coach has done what many fans have been yearning for almost a year now: put Ryan Johansen as the center on the same line as Filip Forsberg and Viktor Arvidsson.
It's important to try to get some chemistry as quickly as you can. They're all three smart players, highly skilled players," Hynes told The Tennessean this week. "They understand how to play without the puck. That line looks pretty good. They can be a very good line; they have been a very good line.
The three playmakers have seen their time on the same line significantly decreased over the last season and the coaching change has likely had a huge impact on it. Former boss Peter Laviolette looked to the JoFA line as his top forwards for three seasons and the three played well over 1,000 minutes of five-on-five.
A neutral site, playoff style tournament to restart the NHL season has thrown coaches and players around the league for a loop, so, as Hynes is doing here, the best option is to put guys who have had success in the past back together.
As the Tennessean points out, the JoFA line contributed 76 goals (32.2% of the team's total) and 86 assists a season ago. Against the Arizona Coyotes - a series the Predators should be winning comfortably in my eyes - it is smart to get these guys back working together closely.
The hope is that the goals will come in bunches like we have seen in recent years. Hynes is taking a calculated and safe gamble here that should work out nicely.
---