Nashville Predators: Three future stars to keep an eye on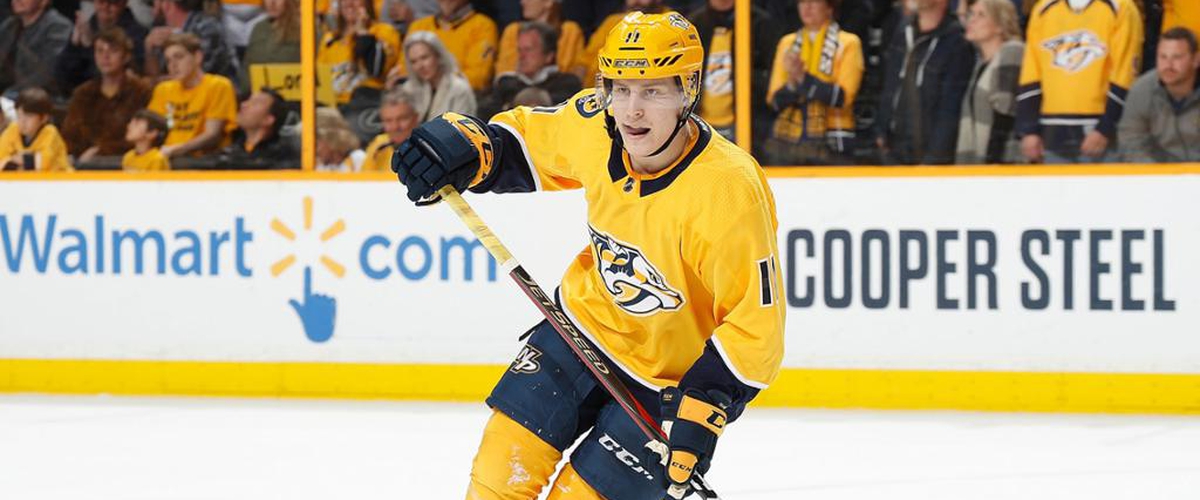 The Nashville Predators are at their core a young team. With a first line that features players in their mid-20's and on long-term contracts, the team looks primed for success over the next five years, without a doubt.
As I have already mentioned several times, the team is strong three lines deep at center, right-wing, and left-wing. The defense led by Mattias Ekholm and Roman Josi plus the constant impact of Ryan Ellis looks strong moving forward as well.
Goaltending should be in good hands with Juuse Saros, but it will be the end of an era when Pekka Rinne hangs up the pads for good.
The Preds have plenty of talent in the AHL that will one day be crucial cogs for the team. Here are just three players who can be future stars.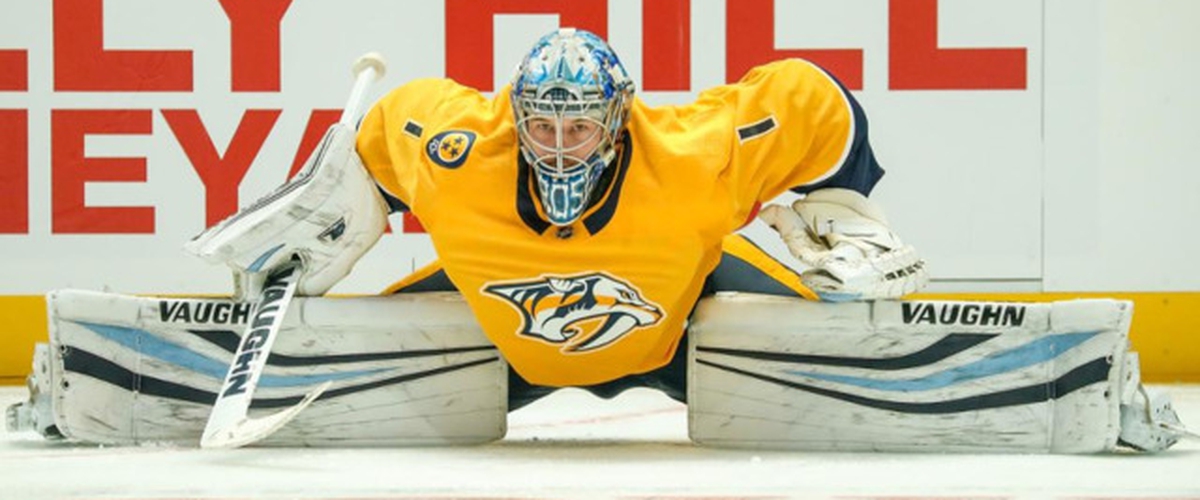 Troy Grosenick - Goaltender
Keeping in mind that Pekka Rinne is nearing the end of an illustrious career, the Predators have an AHL veteran in their ranks that could be promoted to the NHL team to back up Saros.
At 30-years-old, Troy Grosenick has been waiting for a chance to play regular minutes in the NHL for some time. He has been making regular appearances in the minor leagues for eight years and just recently has been playing great for the Admirals.
In his second season as the starter in Milwaukee, Grosenick played 33 games and managed a save percentage of .920 while allowing 2.29 goals a game.
He posted two shutouts and had an impressive record of 20-9-3.
While he was impressive on the ice, his contributions off the ice earned him AHL Man of the Year honors for his community and charity work.
Alexandre Carrier - Defenseman
It seems the Preds struck gold with their fourth-round selection in the 2015 NHL Entry Draft.
The team chose Canadian defenseman Alexandre Carrier 115th overall and ever since, he has looked like a younger version of Nashville's captain Roman Josi.
Carrier is a two-way defender who always seems to be in the right spot at the right time whether that be slowing down the opposing attack or providing an assist on the other end.
In three of his four seasons with the Admirals, Carrier has produced at least 30 assists and has earned AHL All-Star honors during the 2016/2017 season.
Though his plus/minus may worry some fans, with the team struggling to shore up the third defensive pairing, Carrier could get his shot in the fall.
He has made five appearances in the NHL so far with Nashville and he remains in their plans moving forward as he received a new three-year contract about a month ago.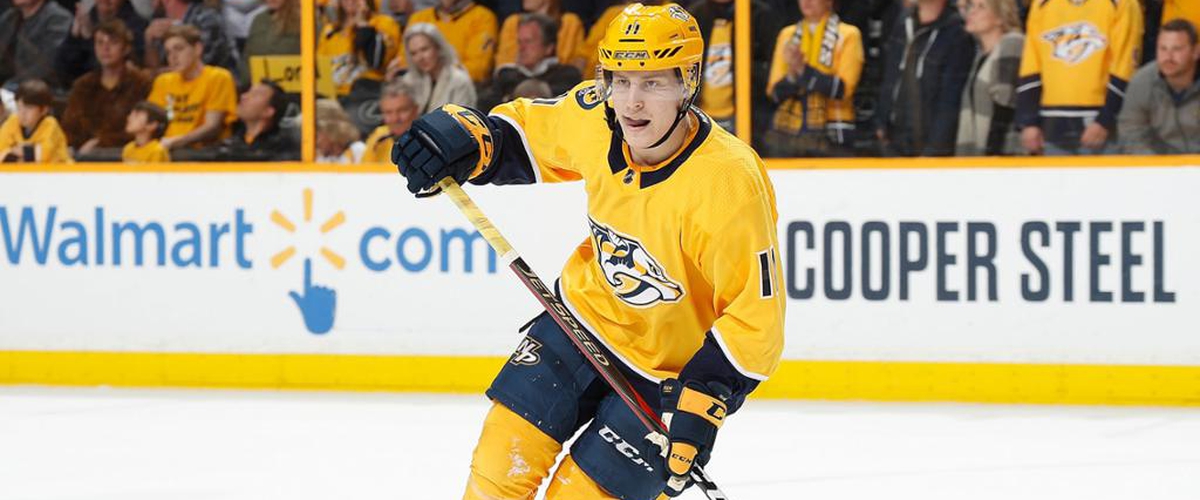 Eeli Tolvanen - Forward
Eeli Tolvanen was more hyped up than maybe any player when the Preds drafted him 30th overall in 2017.
Though that hype has calmed down substantially, the Finnish forward still has plenty to offer this team in the next couple of years.
There are three good factors that should be remembered when looking at Tolvanen.
One, he is only 21-years-old and already has two years' experience in the AHL and has made a handful of appearances with the Preds. Two, he is consistent in terms of points. In his first season, he made 58 appearances and totaled 35 points - 15 goals and 20 assists.
Before this season was suspended, in five more appearances, he had 21 goals and 15 assists.
So, while the franchise would like to see more goals from the Fin and a better plus/minus, he is still more than capable of producing.
The third positive to keep in mind here is his contract is not too big. While he may not be producing how the team would like, more time and experience should do Eeli wonders.
Plus, he is not needed in Nashville just yet. I'd say he is still two years away from becoming a regular at the top level.
---