Q&A with AHL player and Entrepreneur Josh Healey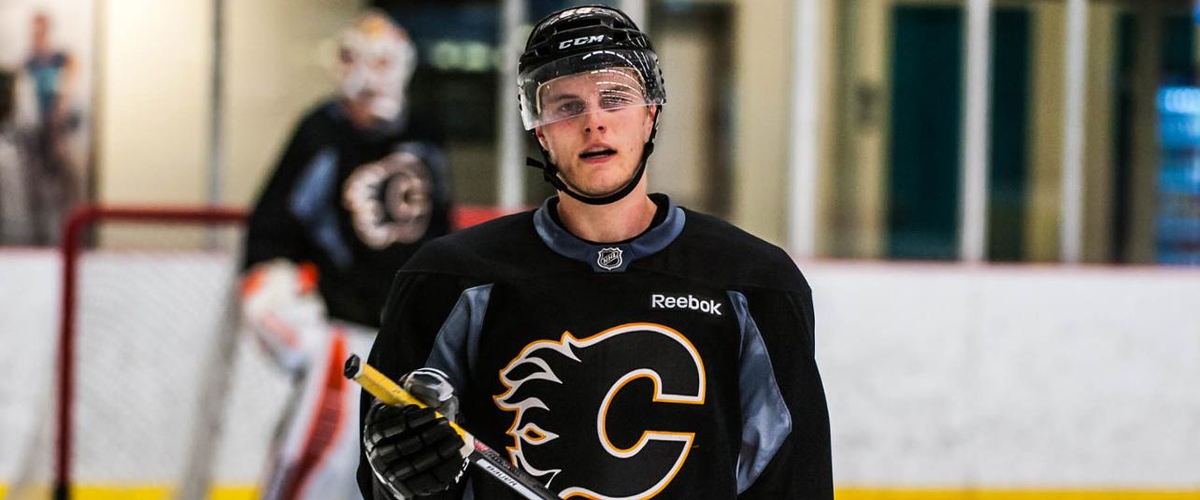 On the surface, Josh Healey is just another hockey player. A defensemen with 11 points in 54 games for the AHL's Stockton Heat, the 24-year-old will likely never be a superstar. But the things Healey is doing off the ice are rarely seen in a hokey player.
His app, The Sports Aux, allows players to anonymously review past coaches and agents. App users include NHL players Mark Jankowski, David Rittich, Mason Appleton and much, much more! The app is geared towards parents of young players who are looking for agents (or getting drafted into junior leagues), as well as current players.
On top of that, Healey plans to donate a portion of the money he makes off the app to kids who want to but cannot afford to play hockey! Below are five questions we asked Healey about himself and his business:
As a child, did you always want to play hockey for a living?
Yes, I started skating when I was 2 or 3 years old and fell in love with hockey at a very young age. I'm thankful for the path hockey has taken me and what has come my way because of it. I'm glad that I can still play today and do it as my job!

What did it feel like to sign a contract with the Calgary Flames in March of 2017?
It was very exciting and rewarding knowing that I have worked my entire life to play professional hockey. I'm very happy to have signed with the Calgary Flames organization. It has been a positive start to my pro career with regards to the people I have met and how they have helped me both on and off the ice.

The Stockton Flames have a couple of new and notable additions this year: C Dillon Dube and G Tyler Parsons. What are your thoughts on those two?
I love both of those guys, I spend a lot of time with Dubes in the summer back home so it's been fun to have him around the rink. He is also a player that brings a lot of skill to the team which always helps! Pars is a beauty, love the guy as a player and as a person. He is a solid goalie that works as hard as he can everyday to make the team better!

Your app, The Sports Aux, allows players to anonymously review past coaches and agents. How did this idea come to you, and tell us a little more about The Sports Aux.
The idea came when I was playing junior hockey for Sherwood Park in the AJHL. I had agents want to represent me and I didn't know anything about "Agents" and what they were suppose to do for you at the time. My mom made a joke at the end of our first conversation saying "We will look you up on rate my agent" and got quite the look back from the one gentleman. A few weeks later we met the one Agent again and that was the first thing he brought up, "there is no rate my agent." So the idea originated there, but a few years later I walked into my local sports store and saw how much hockey sticks were, this one being 319.99 and thought this is crazy, how can everyone afford to play. So towards the end of my senior year at The Ohio State I put together a company that would help both current players, with information on Agents and Coaches, and also fiscally help players who cant afford to play the game. Once The Sports Aux is profitable, we as a company want to give back to the community and provide players with the opportunity to lace 'em up if they cant afford to do so.

What's the value for up-and-coming players having The Sports Aux as a tool?
The Sports Aux will benefit younger players (and their parents) by providing them with credible information on Agents and Coaches. We plan to implement different videos (workout, stick handling, warm up/ cool down) so players who don't have a facility to train at can do it at home or at their local gym, while having access to the same instruction as players working out with trainers.
Follow @thesportsaux on Instagram and and download The Sports Aux on The App Store!
---