Nashville SC: Gary Smith for MLS Manager of the Year!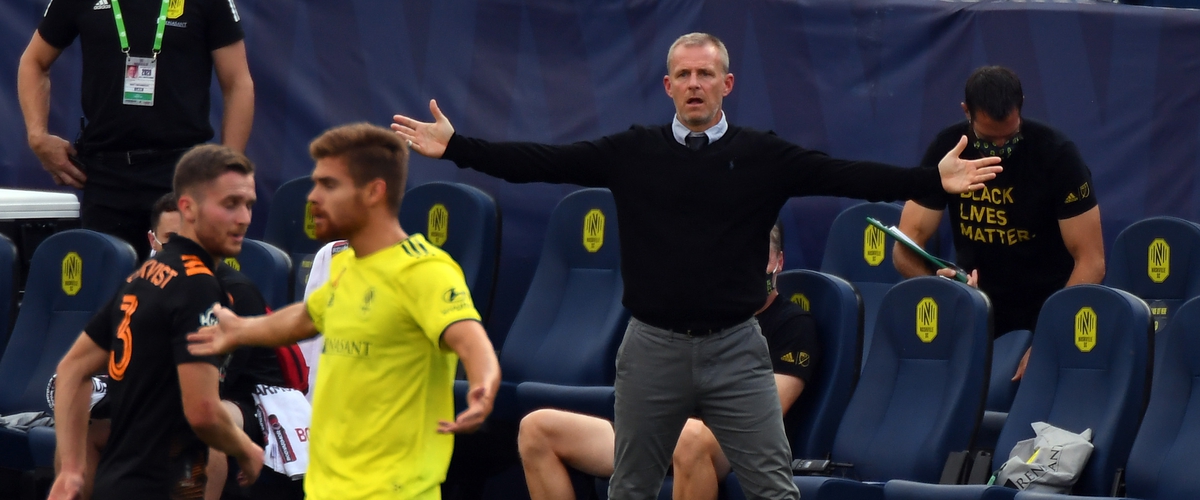 I implore you to find a manager in Major League Soccer who has done more with very little than Nashville SC's boss, Gary Smith.
The former Colorado Rapids boss and the man who helped build this NSC roster up through the ranks of USL has done a phenomenal job targeting talent, helping players realize their potential (look at the breakouts of both Hany Mukhtar and Randall Leal as support),
and has preached one thing without fault since the first match against Atlanta United: defense first. Offense second.
For an expansion team, Nashville is not only incredibly well organized all over the pitch, but they are entertaining to watch! I don't think the same can be said for FC Cincinnati or Inter Miami who have been a major disappointment unlike Nashville.
The proof that NSC is heading in the right direction is the way they have played since the season started back up in mid-August. Smith's squad has not lost at home in eight matches, and have only lost four times since these last three months. They have vaulted themselves into the top six in the Eastern Conference and are vying for a home playoff match in their inaugural campaign.
I was critical of Smith's decisions making when it came to substitutions earlier this year, but I think the manager has adapted well since then and with his forwards finally getting healthy, his squad has started to show its true colors.
Alongside the emergence of Mukhtar and Leal, Alex Muyl has finally adapted to his role on the wing with his new team and Daniel Rios has been a revelation in front of goal having tallied three times in 15 appearances.
And you cannot forget about Walker Zimmerman and goalkeeper Joe Willis are having the best individual season of their lengthy careers.
Smith is to thank for elevating his players' performances all year and I am overly confident heading into the Audi MLS Cup in a few weeks time. If this Nashville SC can continue clicking like they have been in the last several weeks, they could make some noise in the postseason!
---