Nashville SC: Has Daniel Rios solidified his spot in the starting lineup?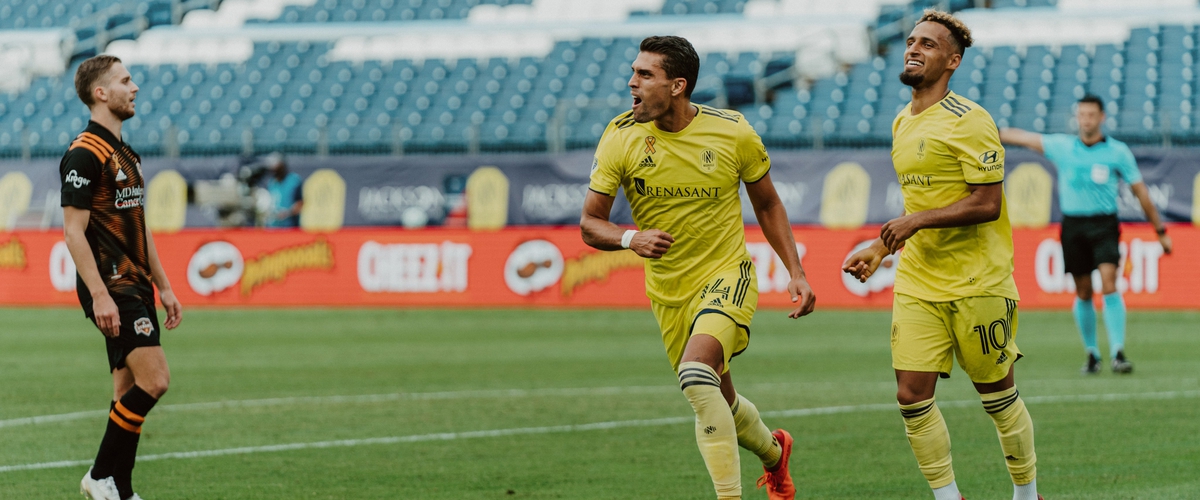 Two games, two starts, and two goals for Nashville SC striker Daniel Rios.
For those wondering, in nearly half the minutes and fewer than half the starts of Dominique Badji, Rios has doubled the Senegalese international's goal output and equaled his goal contribution total.
With Badji missing the last match and only having played 20 minutes against D.C. United when he picked up a muscle injury, is it time to start talking about starting Daniel Rios alongside Badji or ahead of Badji?
I think it's time to lean on Rios for the goals, wait for Jhonder Cadiz to arrive, and move Dom Badji to the bench. The Nashville SC number nine has made some great defensive clearances and been a help getting rid of crosses, but on the offensive end, he has been mundane and lacking creativity.
Like I said, Rios has played just over half of the minutes Badji has played - Rios has been on the field for 432 minutes while Badji has been on the pitch for 743 - yet, the Mexican international in his first season in MLS has more goals, 10 chances created to Badji's 19, and has the same number of shots on target as Badji (5).
Outside of the clear stat discrepancy, in my opinion, Rios passes the eye-test of a striker who can get himself into the right areas on the field and score goals.
Look no further than the last two games. His goal against D.C. was well-taken and tucked away perfectly and the finish against Houston Dynamo in the 1-1 draw was as clinical a finish you will see on a 2-on-1 breakaway.
Let me add that Derrick Jones deserves a ton of credit for making the run and putting the ball perfectly in front of Rios to put into the net. I know Badji is a veteran in the league and Rios is a newcomer but the writing is on the wall!
Start Rios this weekend AND moving forward when Badji does return!
---