Nashville SC: Jhonder Cadiz has arrived in the U.S.!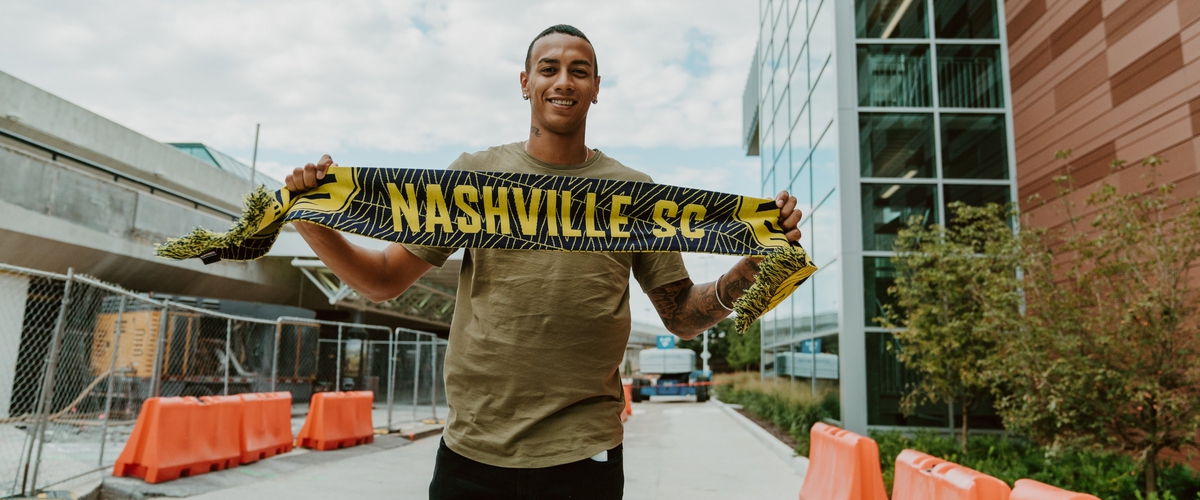 With Dominque Badji sidelined with an injury, Daniel Rios is the only true out-and-out striker on Gary Smith's first-team right now. That won't be the case for long since Venezuelan international and SL Benfica striker Jhonder Cadiz has FINALLY arrived in Nashville!
He arrived from Portugal late on Tuesday and will have to quarantine for at least 10 days before getting to work with his new team. The good news, for now, is that he is here and all those VISA and passport headaches are behind he and NSC.
Remember, Nashville made the official announcement that they had signed Cadiz on loan until next summer on September 9, but a litany of off-field problems held up his arrival.
Also keep in mind that it will likely not be until the back half of October until Cadiz makes his debut in gold. The striker has not played in a match since March while he was in France with Dijon on loan, so, his fitness levels are a serious concern for the coaching staff.
Cadiz was not a double-digit goalscorer while with Benfica or anywhere he went on loan in Europe over the last several years, but that spark a new player can provide an attack is why I am so thrilled with Nashville's board and coaching staff.
The team can score more regularly now - at about a goal per game - but making the jump to scoring multiple goals each and every matchday is the next step for Smith and his players.
Jhonder will help that agenda tremendously!
---