Nashville Predators: Shipping off a center in the offseason?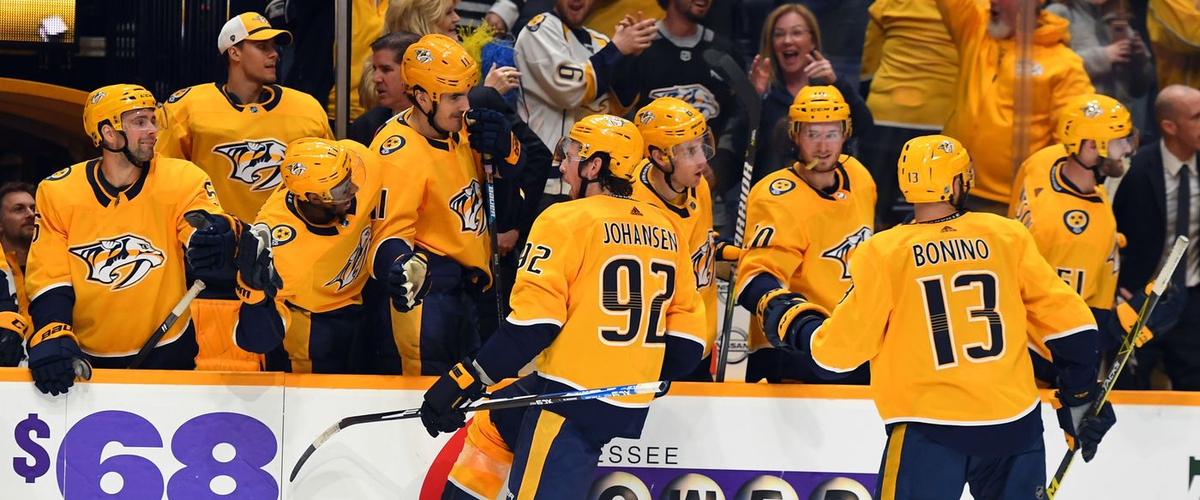 This offseason is bound to be a franchise defining one for the Nashville Predators. The team was on the cusp of its first championship in 2017 when they made it to the Stanley Cup Final, but they came up just two games short.
Since that spectacular summer, the Preds have been stuck in limbo. Success in the regular season, failure in the postseason. Rinse and repeat.
General Manager David Poile has seen the writing on the wall and has been making changes in every area. Poile is, of course, an intelligent GM and he knew that former coach Peter Laviolette had taken the team as far as he could over nearly six years.
Now, rumors from TSN.com say that Poile and head coach John Hynes are willing to trade away one of the team's centers in order to free cap space and/or add more offensive firepower.
Here is a quick glance at the centers on the roster and their current contracts:
- Ryan Johansen (28) has four-years remaining on his seven-year contract that pays him $8-million annually.
- Matt Duchene (29) has four-years, $32 million remaining on his deal he signed last summer.
- Kyle Turris (31) has four-years remaining on the contract he signed back in the summer of 2017.
- Nick Bonino (32) is entering the last year of his four-year contract he signed after being acquired from the Penguins in 2017. He will become an unrestricted free-agent next summer.
There are several common themes here which should explain why Nashville is shopping these four.
The first, and most obvious, is the lack of production offensively this past season. For months before COVID-19 put a hold on the season, the Predators were limping along fighting for one of the wild card spots and struggling to score with regularity.
While all four of these guys were great at winning faceoffs, Ryan Johansen had his worst season as a Predator in 2019/2020, Kyle Turris isn't the same player he was with Ottawa, and while great on the penalty kill, Bonin's age and willingness to sign an extension are of great concern.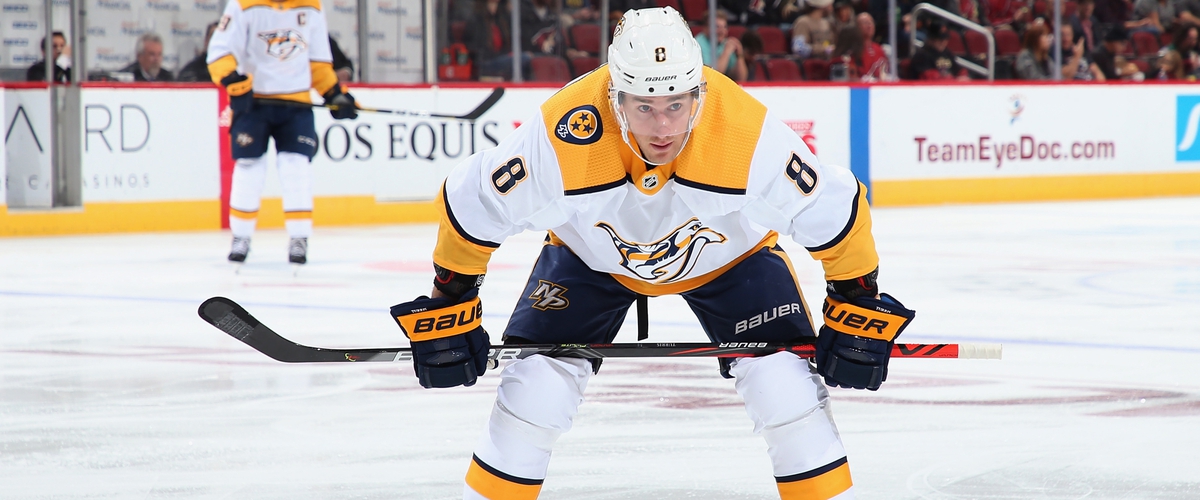 I have been on the 'get rid of Kyle Turris at any cost' train for some time now and I still firmly am.
Turris has not lived up the hype he carried a few seasons ago, and dumping his contract that costs $6-million against the cap each season would be a huge boost.
Johansen had a down season, but Nashville fans know that Ryan has the leadership skills and ability to lead this team. The thought of disbanding the JoFA line scares me like no other and Matt Duchene was good in his first season in the Music City and should get much better with more playing time.
My final judgement: Keep Johansen, Duchene and Bonino. Trade away Turris (if it's possible).
The fear is that Nick Bonino either retires or tests free-agency next summer, but having a veteran as consistent as he in the faceoff circle is hugely important.
Keep in mind here that there are several high quality centers who are unrestricted free-agents this offseason, with such names as Mikko Koivu, Joe Thornton, and Cody Eakin all testing the market.
The Preds have already decided not to resign winger Craig Smith and Mikael Granlund, and more players could follow.
---