Nashville SC player ratings from the 1-0 win over Montreal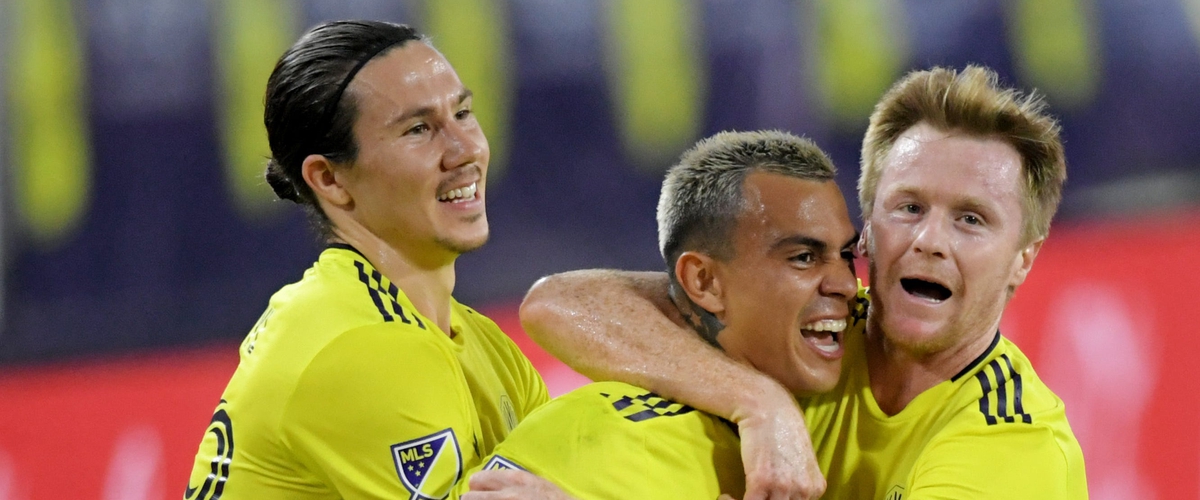 Nashville SC is heating up at the perfect time and won arguably its most important match of the inaugural season on Wednesday night in Harrison, New Jersey over the displaced Montreal Impact.
A heads up play off of a free-kick from Alex Muyl to play in Randall Leal was the lone tally of the match as the NSC backline held fast against a lackluster Impact attack.
Here are my player ratings from the crucial win.
GK Joe Willis: 7.6
Make that nine clean sheets in 20 matches for the 32-year-old. Willis had little to do this match - he registered two saves and one claim - but was disciplined as usual and looked comfortable communicating with his defenders and keeping.
LB Daniel Lovitz: 8.2
Lovitz was stunning once again pushing forward on the left flank and staying aware defensively. Against his former team, Lovitz completed three dribbles and had the most touches (93) of any player to feature in the match.
CB Dave Romney: 6.8
Romney was rather quiet in this match with no tackles and three clearances. He did well to stay in position alongside Walker Zimmerman.
CB Walker Zimmerman: 7.5
The leader of the defense was stout once again on Wednesday night and if Walker is not named to the All-MLS team, I will have a problem. Other than the unnecessary yellow card he picked up before halftime, it was a fantastic match for him.
RB Alistair Johnston: 7.0
The Canadian fullback was very good defensively in this match and shutdown the right side from start to finish. He was successful on four of his five tackles and did well to not stray away from his defensive duties. Alistair has been the surprise performer for NSC this season.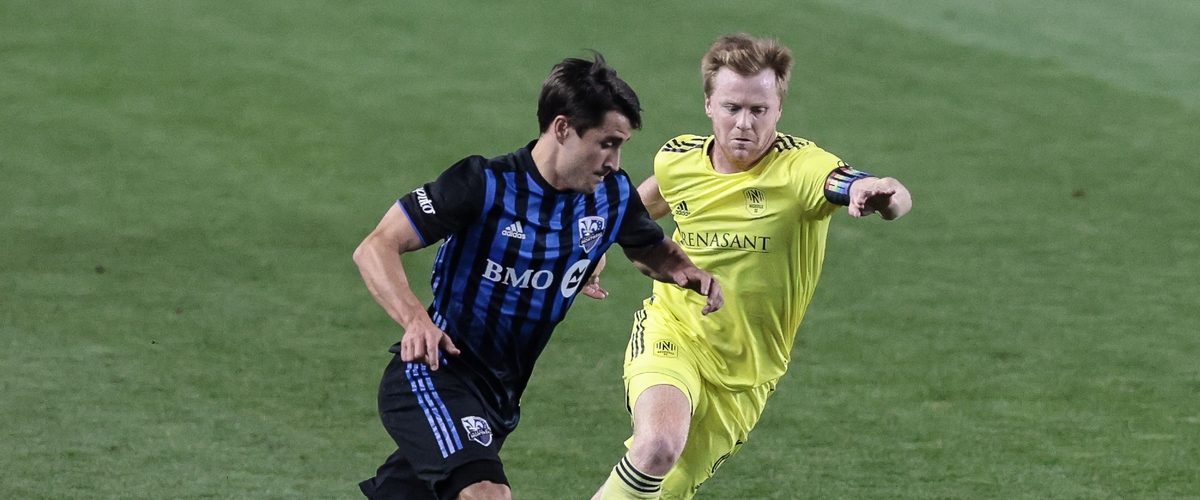 CDM Dax McCarty: 6.9
The captain played well and was the engine in the midfield once again. He completed 91 percent of his 67 passes and helped to control the pace of play in the second half alongside Anibal Godoy.
CDM Anibal Godoy: 7.6
I have been impressed with Godoy all year and this match was no different. He was resolute in winning the ball back five times and always seems to stick to his man.
LM Alex Muyl: 8.9 (Man of the Match)
Randall Leal deserves a lot of credit for the way he played here and the way he has played in the last several weeks, but Alex Muyl won this match for The Boys in Gold. His heads decision to pass the ball to Leal quickly after getting fouled made the difference and he seemed omnipresent on the pitch. He could have (and should have) had a goal in the second half, but was denied at the far post. This is the Muyl fans have been waiting for and it was a delight to see.
RM Randall Leal: 8.6
Like I said, Randall has been on fire in these last three games. He had a goal and assist last Tuesday, had an assist on Friday, and had a goal in this match. Now that Leal is hitting his offensive stride, when Hany Mukhtar is back healthy, Nashville could scare some teams moving forward.
CAM/ST Derrick Jones: 8.3
Derrick Jones has been such a treat to watch this season. His strength on the ball and ability to dribble through defenders is unmatched. He is averaging 1.3 successful dribbles per match and he was up to his same tricks in this one as well.
ST Daniel Rios: 6.8
Rios made his first start in over a month and was rather quiet throughout. He was great holding the ball when Joe Willis would outlet to him, but he only had one shot that went off target.
Substitutes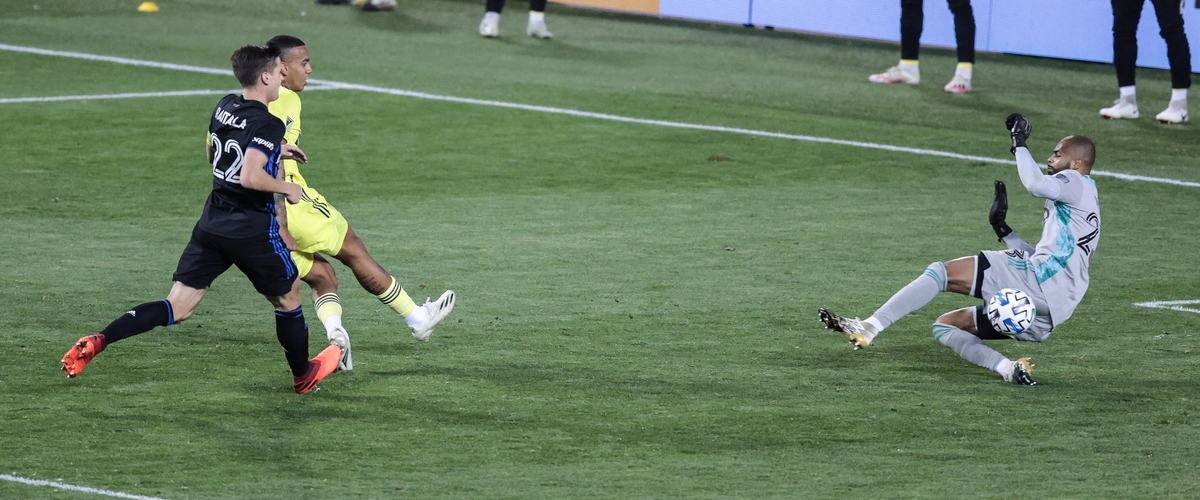 Jhonder Cadiz: 6.5
Jhonder should've scored in a one-on-one with the keeper, but seemed to slip when taking the shot. Though he may not light up the stat sheet, he is a headache for defenses because of his ability to possess the ball and move off the ball.
Abu Danladi: 6.7
Abu came on to try and find space, but provided little in 14 minutes of action. He did well defending.
Tah Anunga: 6.2
Did well to sit in deep and defend the lead after coming on for Jones.
Taylor Washington: N/A
---