Nashville wants to host neutral site games if the NHL chooses that path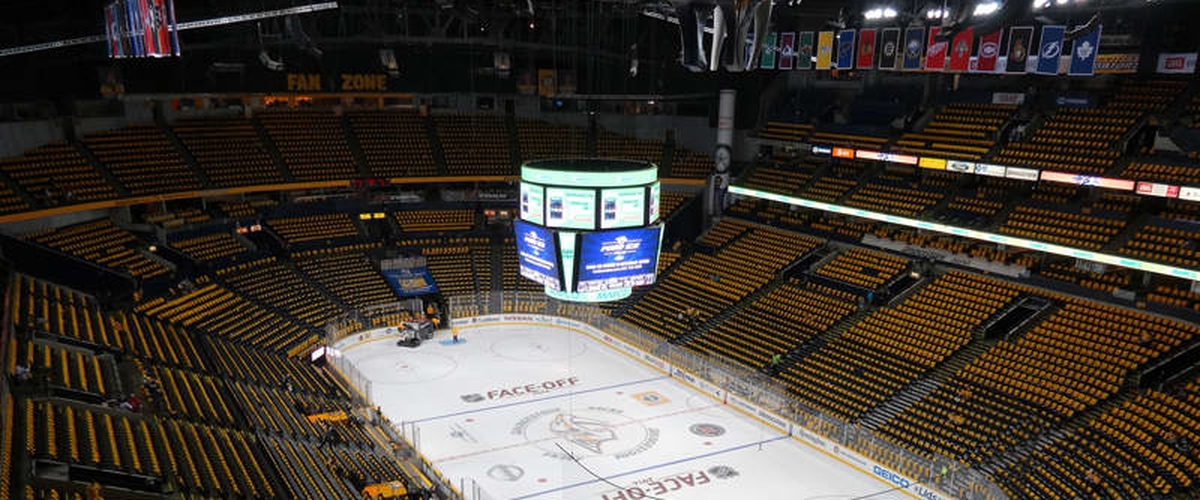 The city of Nashville wants to be one of the eight or nine cities that is chosen by the National Hockey League to host the remaining regular-season games according to The Tennessean and CEO of the Nashville Convention and Visitors Corporation, Butch Spyridon.
Yesterday, NHL commissioner Gary Bettman made a statement that said the league is exploring the idea of having cities host a handful of teams so that games can be played easily, teams will not have to worry about traveling large distances, and can make sure coronavirus testing is done in an orderly manner.
The idea is very similar to what MLB is considering as well. In essence, teams would participate in a 'spring training' style where they would play between eight and 10 teams in one city.
Since the city is still reopening and tourism is the lowest it has been in over a decade, Nashville is - of course - a worthy contender to earn the NHL's approval.
As Butch Spyridon said, the city is well-equipped with ice rinks and training facilities, plenty of hotels within walking distance of the arena, and an arena that is well-suited for hosting multiple teams.
Thanks to Bridgestone Arena's history hosting the SEC men's basketball tournament, arena supervisors feel that they are more than capable of the task.
The one lingering issue is that Mayor of Nashville - John Cooper - has not been supportive of Nashville sports in recent months. He got cold feet when it came down to approving finances for the Nashville SC MLS stadium just outside downtown and has been slow in reopening the city as well.
I am all in favor of the idea. Like Spyridon said, Nashville is more than capable of hosting a bunch of teams and the publicity would be nice in a time like this.
We have the practice facilities, the game facility, the walking distance of hotels," Spyridon said. "I think we're as well-equipped (as anyone), when you add in our geographic location for teams to get here.
There is still doubt from fans that Bettman and the NHL will choose to go down this path, but they are running out of time to create a contingency plan.
---