Stuck between a rock and a hard place: The Nashville Predators can't shake losing ways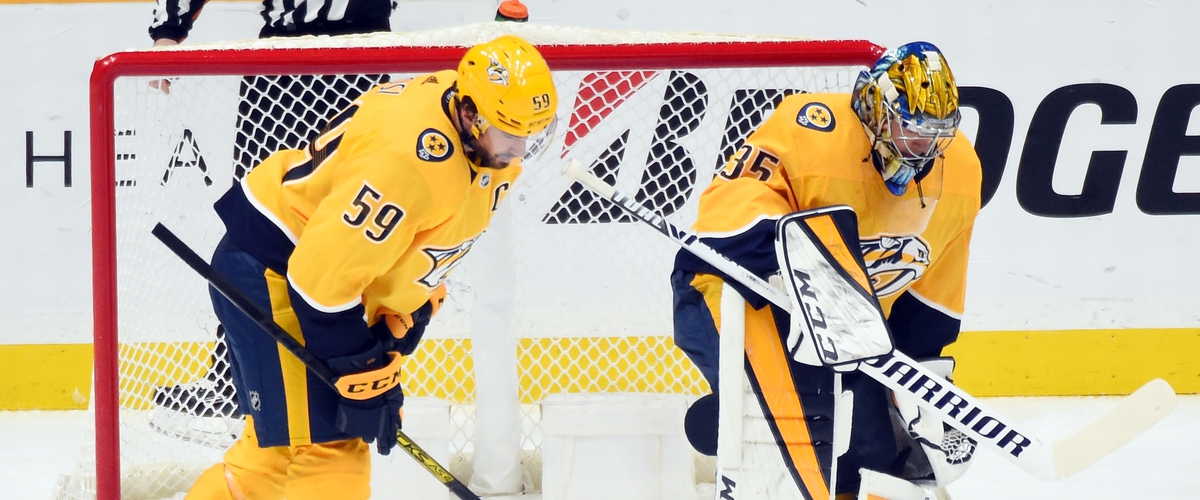 A week off was supposed to be a good thing for head coach John Hynes and the Nashville Predators.
It was the exact opposite as the Preds laid an egg against another poor team on Monday night in Bridgestone Arena. After defeating the Maples Leafs on the road shortly before the break, Toronto got its revenge defeating the Preds 5-2.
Nashville fell behind just over four minutes into the first period, but rebounded to tie the game 40 seconds later through a nifty goal from Mikael Granlund.
The Maple Leafs took the lead for good three minutes later and the crowd in Smashville was heading for the exits midway through the third as the team trailed 4-1 and showed little sign of rallying.
Once again, the loss falls on the shoulders of the aging Pekka Rinne. The goaltender stopped 26 of 30 shots faced and the Preds managed to out shoot the Leafs 36-31 for the game.
It's tough to watch this Preds team at the moment and with a very tough month coming in February, the chances of making the playoffs are looking more and more bleak.
Hynes' team sits six points behind the last wild card spot in the Western Conference at the moment and there are still 34 games remaining in this stressful season.
Maybe the most worrying statistic to this point is the lack of success at home. Bridgestone has been a fortress over the last several seasons and the team is a terrible 11-10-4.
Phew. Where is the simulate to next season button?