Tennessee Titans: Jadeveon Clowney speaks for the first time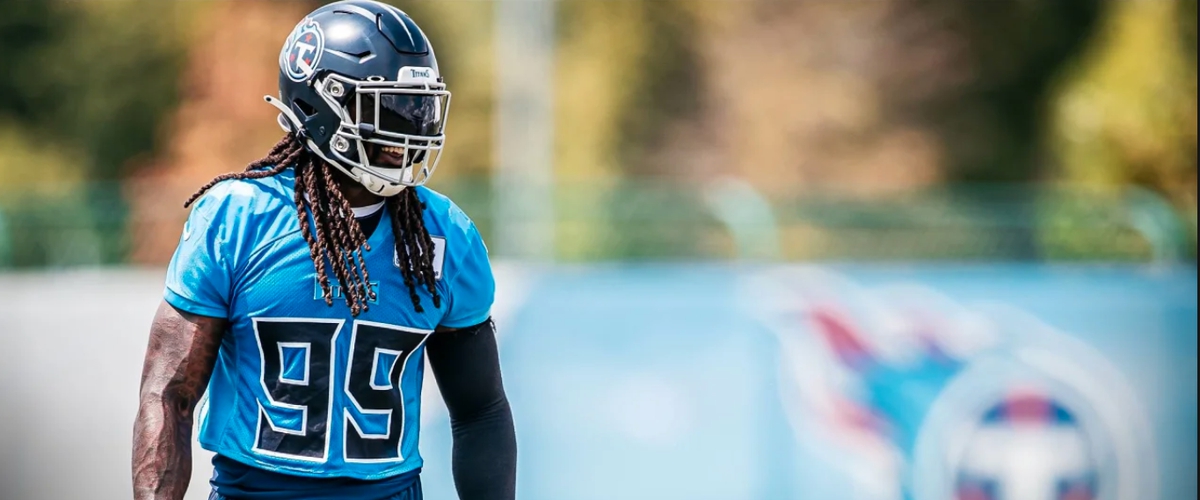 Jadeveon Clowney is a Tennessee Titan - for this year at the very least - and he is preparing to make his debut for head coach Mike Vrabel on Monday night in Denver.
"We all have one goal here, and it's to win," Clowney told members of the press over video call on Thursday. "Monday night, of course I'm going to be ready. I've got to be. That's what I signed up for, and I am just looking forward to getting back and playing."
The edge-rusher has signed his one-year deal with the Titans ending his lengthy free agent saga and is ready to get to work helping his new team.
The Titans coaching staff is likely relieved that Clowney is a smart football player and can adapt to the new system Vrabel is using unlike the other free agent signing of the summer, Vic Beasley.
Even though Beasley was signed months before Clowney, his status for the season opener on Monday night remains up in the air while there is absolutely no doubt about Clowney's status.
When he spoke for the first time as a Titans player yesterday, it was quite clear that he wanted to be in Nashville and only wanted to play for Vrabel. Say what you will about the elite coaches in the league like Belichick or Payton, but there is no doubt about Mike Vrabel's pull among players.
He is a player's coach and has a deep personal connection with many of the men on his roster. He has changed the mentality in Tennessee from that of a small-market franchise just trying to make an impression to a winning team that is hungry to take the NFL by storm.
I think Mike Vrabel is one of the smartest coaches I think I've ever had since I've been playing football," Clowney said. "He knows football front and back, and he knows how to put guys in position to make plays, and that's what he did in Houston. When I got here, he started moving me around already.
This was a match made in heaven and I am thrilled to see the number 99 out there putting pressure on the quarterback and wreaking havoc in the running game. This defense sure is going to be fun to watch!
---