The Toronto Raptors could soon be the Nashville Raptors!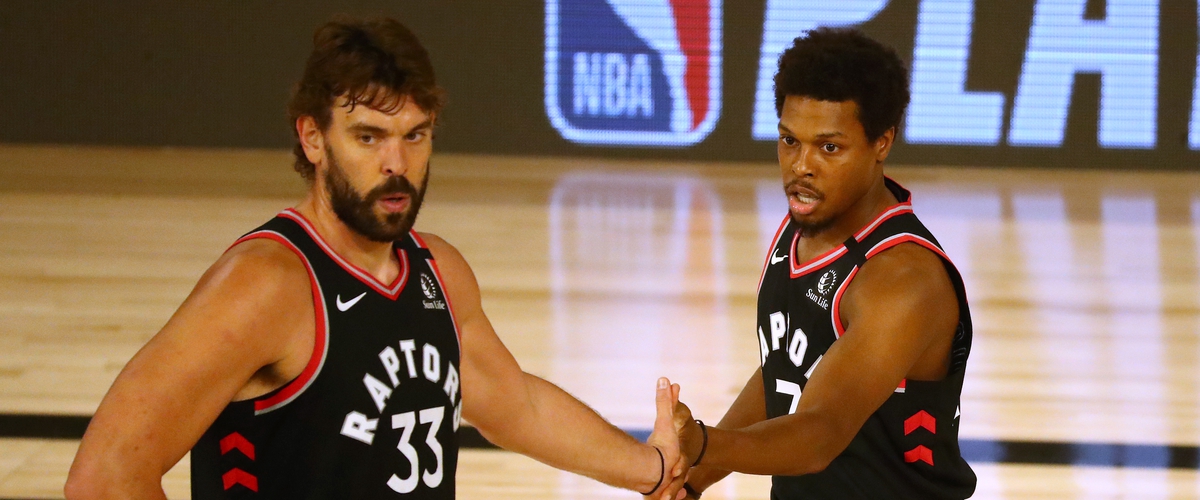 The Toronto Raptors are looking for a temporary home for the 2020/2021 NBA regular season and that home could be Nashville, TN.
Despite playing in the Atlantic Division with the likes of the Boston Celtics, Philadelphia 76ers, Brooklyn Nets and New York Knicks, Nashville has emerged as one of four potential host cities for the 2019 NBA champions. According to Adam Vingan of The Athletic, and also reported by the Nashville Post, representatives from the Raptors were in the Music City over the weekend to do some exploring and decide if Bridgestone Arena was the right place to call "home."
The Canadian-based team is looking at Nashville, Newark, New Jersey, Kansas City, Missouri, and Tampa Bay, Florida to play the slightly shortened 72-game NBA regular season.
As theScore points out, "Canada currently requires travelers from other countries to quarantine for 14 days upon arrival. However, the federal government plans to offer rapid testing at airports to allow those who test negative to forgo quarantine."
The Raptors hope that once rapid testing is available, they can test and determine if an individual is negative in a matter of minutes rather than forcing them into a two-week quarantine period. That way, they could still play home games at Air Canada Center in Toronto.
Newark would make the most sense geographically, of course, and the NBA front offices are likely leaning towards electing the former city of the Nets due to its regional proximity to division opponents. The Nets called Prudential Center in Newark home from 2010 until 2012 and played at Izod Arena in East Rutherford, New Jersey for nearly 30 years (1981-2010).
I would say there is about a 10 percent chance Nashville actually ends up hosting the Raptors home games this season. With the Predators also using the arena (if the NHL can figure out when the season will begin) it will be difficult to juggle the two teams, however, Madison Square Garden and Staple Center in L.A. have proven it is doable.
I would love to see some NBA basketball in the Music City and maybe it could be a bit of foreshadowing for what comes in the very near future!
---