Vanderbilt basketball receives great news regarding this player's eligibility!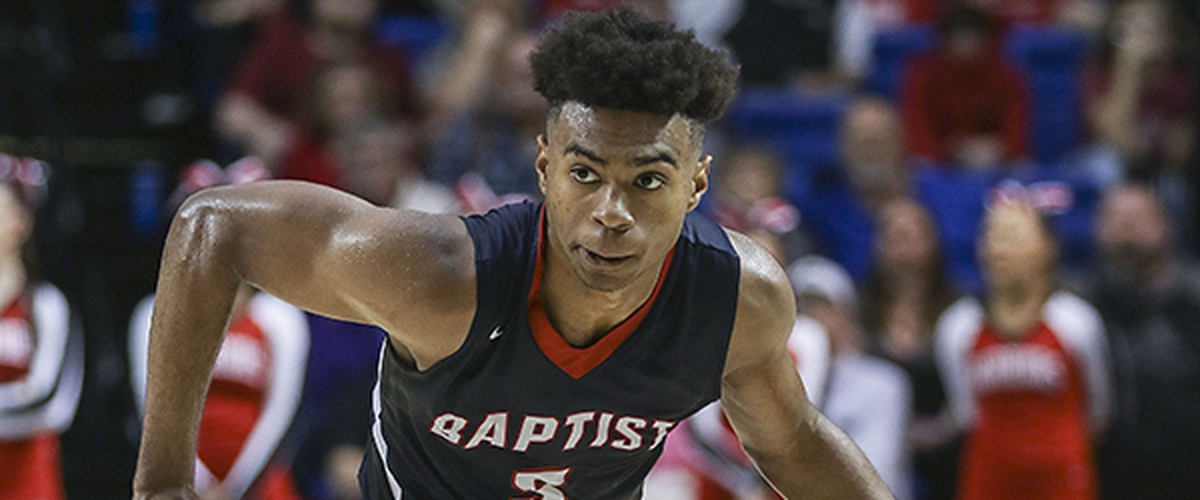 The college basketball season is very slowly, but very surely sneaking up on fans across the country. That's right Vandy Nation, after months of having to deal with the trainwreck that is the football program, Jerry Stackhouse and the men's basketball team are getting ready to kick off its regular season.
Though the full slate of non-conference games has not been released, the first game on the calendar is set for December 1 against Connecticut in the Legends Classic tournament. USC and BYU will join the Dores and Huskies, but before the games get underway, Vandy received fantastic news regarding a player who is transferring in.
On Monday, the school announced along with redshirt freshman Issac McBride that the former University of Kansas point guard would be eligible right away!
The four-star recruit out of Baptist Preparatory School in Arkansas did not play in a game for the Jayhawks and decided to leave the basketball program and withdrew from school after just three months in Lawrence. In September of 2019, the announcement was made by KU head coach Bill Self and by McBride on his social media accounts.
McBride is an exciting prospect who was named the 2019 Arkansas Gatorade Player of the Year and Stackhouse is thrilled to add another talented player to the fold.
We are pleased that Issac was granted his waiver for immediate eligibility," the Commodores' head coach told the press. "He has waited patiently for the opportunity to compete in game competition. We are thankful for the support of our Vanderbilt administration and compliance team throughout the process.
The assumption heading into preseason camp is that McBride will need some time to acclimate to the college game. Having not played in nearly two years, McBride will likely come off the bench sparingly to give Scottie Pippen Jr. and Max Evans some time to rest, but the potential and ability are certainly there.
McBride is joined by DJ Harvey who is now eligible after sitting out last season (transferred from Notre Dame) and both Quentin Millora-Brown (Rice) and Drew Weikert (Centre College) transferred in last season and played before the season was called off.
One thing is for certain in the Music City: Jerry Stackhouse is starting to attract talent and attention. This is something the program has not had since the days of Kevin Stallings!
---