kyrie Irving wants out! Cleveland's dilemma on where to send him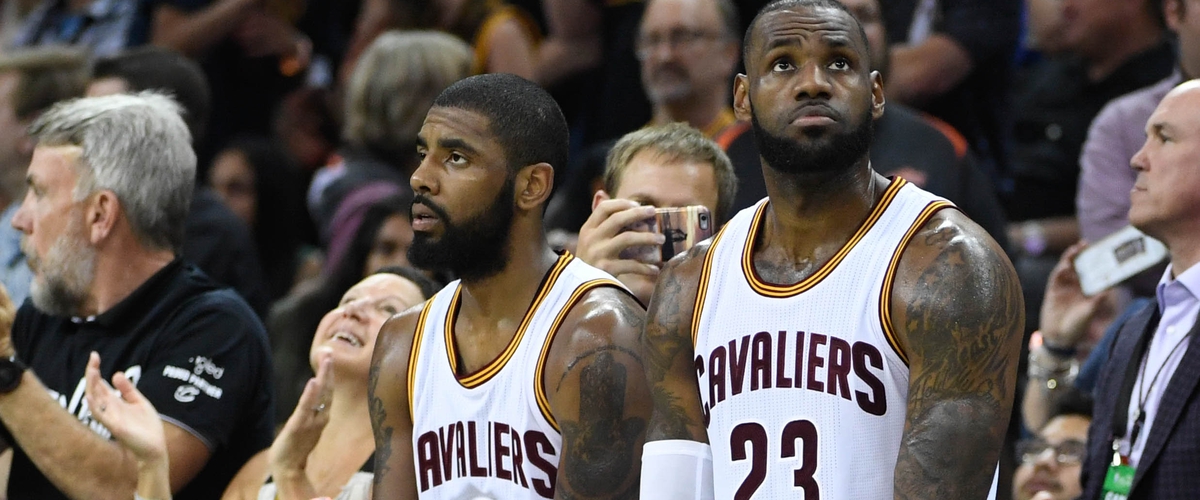 Kyrie Irving has made headlines by requesting a trade from Cleveland, but most of all not wanting to play alongside the best player on the planet, LeBron James.
It is puzzling for sports fans to wrap their minds around it but Kyrie wants to be the focal point and LeBron is always the man where ever he plays. Stephen A. Smith made a great point when asks about his thoughts:
Irving's preferred landing spot is San Antonio to play alongside Kawhi Leonard and play for a championship contender. He would also like accept a trade to the Knicks, Heat or Timberwolves. Andrew Wiggins and Karl-Anthony Towns are already talking with management to cook up a deal to bring him in.
LeBron James has made the decision to stay focused on next season, meaning he will have no input on who the Cavs management decide to around him.
All the Cavs have to do now is find the best deal that brings them the most compensation for Irving. Dan Gilbert has will have a tough go for about the next year so he better make the best decision for the foreseeable future. LeBron James has a similar decision next season, so we may be far from done with dealing!
Follow me on:
Twitter: @fatboislim_21
Facebook: Smitty's sports machine
https://www.facebook.com/T2MSRSMITTY/

Instagram: an2won
---