Super Bowl or BUST for the Falcons?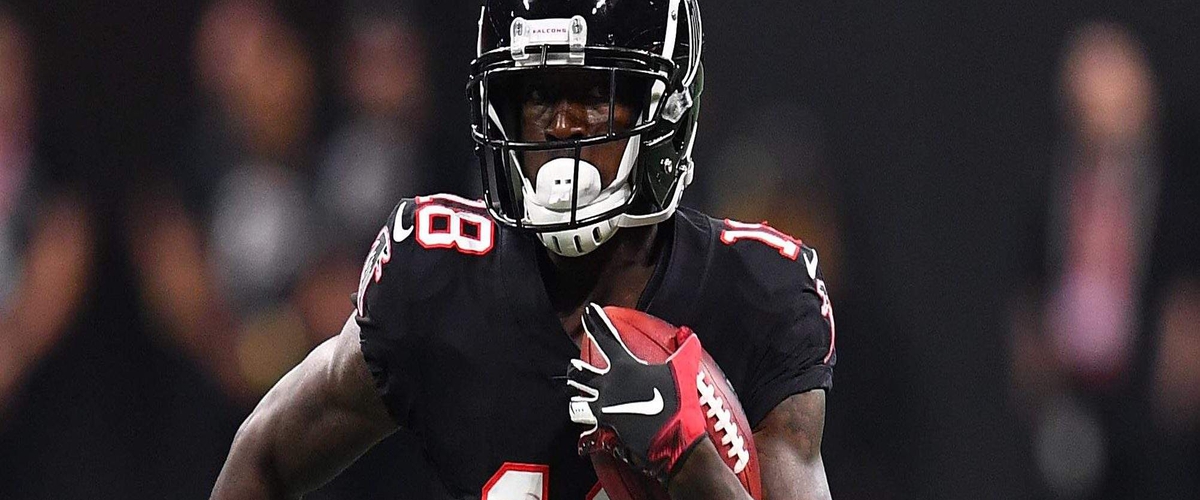 The Atlanta Falcons entered the 2020 league year looking to turn the page from a rollercoaster 2019 season. A year that started like a Nightmare on Elm Street, ended up giving the team something to build on coming into 2020 and even beyond. Atlanta lost key veterans on both sides of the football and needed to have a spectacular NFL offseason in order to keep the momentum going forward. Desmond Trufant, Vic Beasley and Devonta Freeman are just a couple of huge names that left, mainly because of salary cap issues. Beasley led the Falcons in sacks, while Trufant had been their top corner for the past 7 seasons. Both were a big loss to the team. However, Freeman was coming off back to back seasons marred by injuries (Concussions, PCL sprain). The former Pro Bowl running back hadn't run for 1,000+ since Atlanta's 2016 Super Bowl run. Atlanta added much needed help in free agency, they filled key positions with limited cap space and added depth to their roster. Something they failed to do last season.
The upgrades they added in Fowler, Gurley and Hurst may be what they need for another run at the Lombardi trophy. Dante Fowler and Todd Gurley were with the Rams last year and ended up reuniting in Atlanta. Dante Fowler had a career season logging 11.5 sacks, while Gurley had career lows in carries (223) and yards (857) but still managed to find the end zone 14 times (12 rushing, 2 receiving). His dual threat ability, combined with his game-breaking prowess could open up Atlanta offense, making it one of the most dangerous in the league. Both of these free agent moves were vital in replacing Trufant and Freeman. Hayden Hurst, a former first pick of the Ravens will replace Austin Hooper who signed with the Cleveland Browns. He came over in a deal from Baltimore that sent a second and fifth round pick to the Ravens for Hurst and a fourth. In his two seasons in Baltimore Hurst caught 43 passes for 512 yards and three scores. He may also be an upgrade athletically over Hooper which makes him more of a threat vertically. Atlanta also added veteran corner and former first round pick Darqueze Dennard from the Bengals, which should give them versatility at the position. He can play outside and in the slot, which would help the young corners in the Falcons secondary.

Atlanta had to hit a homerun in the draft also because it would tie up all the loose ends they needed to complete a successful offseason for Thomas Dimitroff. The team needed help in the secondary, so they opted to take a chance on A.J. Terrell out of Clemson. His instincts and length made him the right pick at #16 for the Falcons. They also needed help on the interior of the line and found it in the second round by picking Marlon Davidson from Auburn. Getting Grady Jarrett a young, physical running mate was the best option. Davidson's power and high motor will give Jarrett (7.5 sacks in 2020) a chance at getting after the quarterback more and having to worry less about double teams. The Falcons also added nice pieces in Matt Hennessey, Mykal Walker and Jaylinn Hawkins. All of which could be starters down the road.

This offseason may be the season that could also add time onto Dan Quinn's clock in Atlanta, after back to back 7-9 campaigns. Dimitroff may be on the bubble as well but they must work together this season to make sure they see this talent grow as a team. Arthur's rope is very short, so there will be no room for error as the Falcons window may close after 2020.

Follow me on:

Twitter: @fatboislim_21
Instagram: an2won
YouTube Channel: Smitty's Sports Machine
Podcast on Spotify: Smitty's Sports Machine

---