Bright Future for Mitchell Trubisky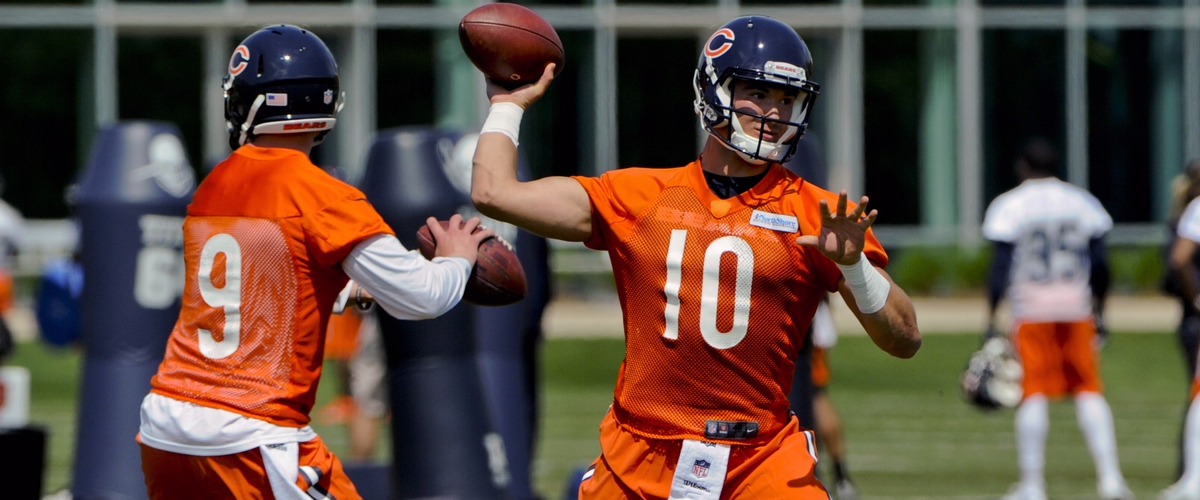 After a crazy NFL Draft, many Bears fans had settled down and let the process flow. The Chicago Bears began their rookie minicamp today with undrafted players and notable draft picks such as TE Adam Sheehan and S Eddie Jackson. Mitch Trubisky was the main attention that was coaches focused on. Ryan Pace sacrifices some draft picks, so they could secure that they have Trubisky on their roster. It was a very risky move to pick a quarterback that only started 13 games in college. The whole future of the Bears organization is in the hands of this young quarterback.
In this first day of minicamp, he did very well and had some positive comments from his coaches. Coach John Fox was very impressive with talents. He didn't know about the Trubisky pick until after they drafted him, but yet he still likes his ability to throw the football. "I think we put a lot of work into the evaluation and again saw a lot of the reasons why we decided to pick him where we did today. He's very accurate, very smart, he's got good football character, as far as transferring things from the meeting room to the field. And I think we saw that today." Offensive Coordinator Dowell Loggains also like Trubisky during minicamp. They put Trubisky in many drills, not to make him learn specific things, but to make feel uncomfortable and recognize the expectations of playing in NFL. "We had confirmation that he would be able to handle that stuff, and he would be able to get it quickly." The biggest challenges for the Bears coaches is splitting reps for Glennon and Trubisky.
The young quarterback is looking to prove himself when he is able to step on the field. He tends to get better every single day. He is studying the playbook and also trying to execute on that play. Trubisky has all the intangibles to be successful in the NFL. If he keeps studying the playbook and watching more film, he could be great. Mike Glennon is officially the starter, but Trubisky is looking forward to competing. Like Steve McNair, Trubisky wouldn't see a lot of playing time until probably 2 seasons, but you have to trust the process.