The Chicago Bulls are willing to trade Butler.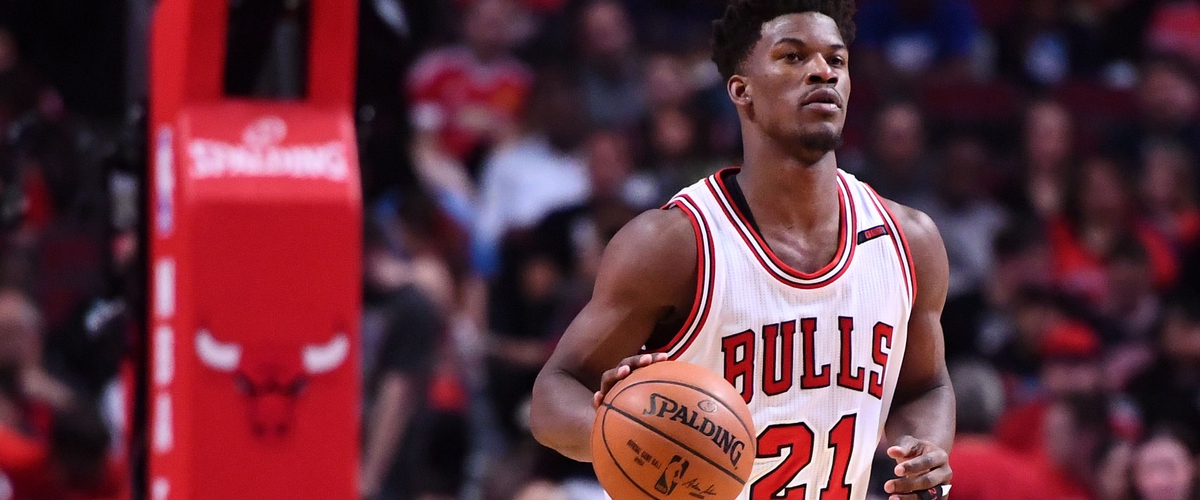 After a first-round elimination, the Chicago Bulls have an entire offseason ahead of them. There is the draft, free agency, but also time to figure out what players should be on the roster. There are many decisions that Gar Forman needs to make such as picking up Rondo's contract and decisions on Dwyane Wade's future with the Bulls. There is also a decision on Jimmy Butler's future with Bulls. When John Paxson was asked about trading Jimmy Butler, he responded by saying "We have those discussions all the time, but the opportunity has to be right. To say to just blow it up, for example: If we don't get something in return that puts us in a position to really move forward, you can't do that." By saying this, John Paxson would trade Jimmy Butler if he gets a good offer such as obtaining potential draft picks or other superstar players.
The Chicago Bulls are considering to rebuild, so they need more potential draft picks. Last year, Gar Forman explains how he wants to make a team younger and more athletic, but he also need shooters on the team due to Fred Hoiberg's offense, so the Bulls have a lot of needs on this roster. Trading Jimmy Butler could help fill in most of the needs that could make the Bulls successful. Jimmy Butler averaged 23.9 points per game and arguably on of the top-15 best players in the NBA, so Jimmy Butler has a very high-value.
Giving him up could be the best option for the team and the future of the Chicago Bulls. Even though the Bulls were very close to beat the Celtics before Rondo got injured, they still could not have gotten far because they would have to face the Wizards. They are nowhere near contending for a Championship, so the best option is to rebuild and prepare for future success. The only way to do that is to obtain younger players through trade that could fit Hoiberg's offense, but also obtain more draft picks to get more athletic players. "If the price is right, then the trade is alright."
---