Why the Cleveland Browns need to Draft Josh Allen and Saquon Barkley in the 2018 NFL Draft
2008-Present: Derek Anderson. Brady Quinn. Ken Dorsey. Bruce Gradkowski. Colt Mccoy. Jake Delhomme. Seneca Wallace. Brandon Weeden. Chad Lewis. Jason Cambell. Brian Hoyer. Johnny Manziel. Conor Shaw. Josh Mccown. Austin Davis. Kevin Hogan. Cody Kessler. DeShone Kizer.
Eighteen quarterbacks. Six Head Coaches. Six General Managers. A record of 36-108.
The amount of dysfunction that has entered the Cleveland Browns organization throughout the past 10 seasons is extraordinary. How can any organization expect to succeed with so many coaches, general managers, and quarterbacks? It's simple. They cannot. As we all know, the keys to a successful NFL team are a stable front office, a great defense, and great quarterback play. The Cleveland Browns have had none of this in the past 10 years, which is why Josh Allen and Saquon Barkley need to be the drafted by Cleveland on April 26th, 2018 in Dallas.
Not only did Jake Allen post a 136.9 QB Rating and throw for over 6,000 in two years of college football in the Mountain West Conference, but he also rushed for 716 yards when the starting quarterback. His ability to escape the pass rush would truly help the Cleveland Browns as they allowed 92 sacks over the past two seasons. Sound familiar to anyone? Does the name Carson Wentz ring a bell? In college, Carson Wentz posted a 154 QB Rating, rushed for 1028 yards, and threw for 5,115 yards. One might see that some of his stats are significantly higher than Allen's, but Wentz did play two extra years in college. One might also criticize Allen's lack of maturity to enter the NFL compared to Carson Wentz; however, when Jake Allen enters NFL training camp in 2018, he will only be 22 where as Wentz was 23 entering his first training camp.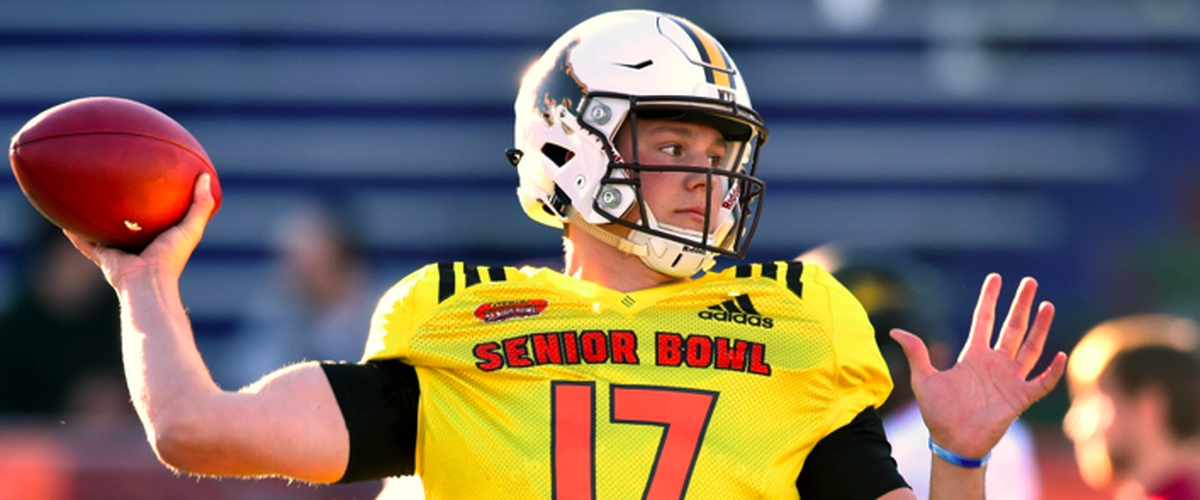 Along with the Wyoming star Quarterback, the Browns are in need of an elite running back. People may think that Isaiah Crowell and Duke Johnson Jr. will do the plug, but Cleveland was ranked 18th in the NFL this year in rushing. Okay, but wasn't that because they were always down and were forced to throw the ball? Yes. That may be true, however, Pro Football Focus ranked Cleveland the 2nd best offensive line in the NFL before the 2017-18 season. With this in mind, Cleveland should've had a better 2017 rushing attack.
To fix Cleveland's mediocre rushing attack, they need to draft Saquon Barkley. Barkley, a 5'11" 230 lbs RB who can squat over 440 lbs, broke the rushing touchdown record and ranks 2nd in total rushing yards at Penn State University. He averaged 5.76 yards per carry in his college career while Isaiah Crowell averaged 4.6 yards per carry in college.
Although you might say Running Backs are the least of concerns for Cleveland and that they should focus on other positions, such as Cornerback and Wide Receiver, I tend to disagree. Just think of the last four teams in the NFL Playoffs. The Minnesota Vikings, Jacksonville Jaguars, New England Patriots, and the Philadelphia Eagles. Do you recognize what all of those four teams have in common? They all have a stable and above average running backs. From Jerick McKinnon to Latavius Murray to Leonard Fournette and finally, Jay Ajayi, running backs can carry you throughout the NFL playoffs.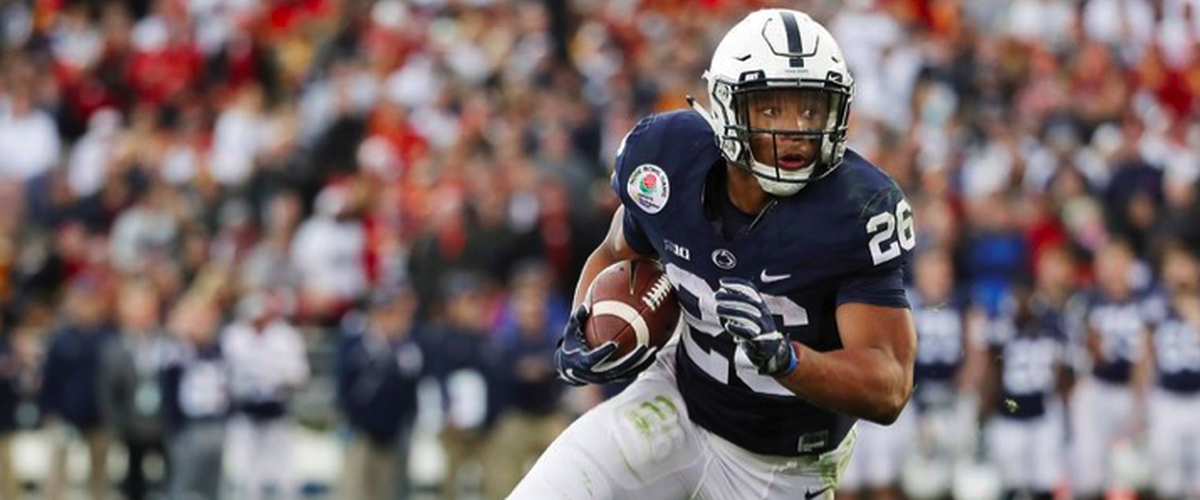 Drafting Josh Allen and Saquon Barkley will be a close to impossible maneuver, but it can be done. First, Cleveland would draft Barkley with the first overall pick; Indianapolis would then select Bradley Chubb (North Carolina State) as he would be the best player available. We then get to the New York Giants, who would select Josh Rosen (UCLA) who is not NFL ready and can be developed and taught by a two-time Super-bowl champion, Eli Manning. This then leads to Cleveland selecting Josh Allen with the fourth overall selection in the 2018 NFL Draft. Cleveland gets the franchise QB they've been waiting for, for about five million dollars less than selecting him with the first overall pick.
What will Cleveland do? Will they follow my plan and have two franchise-caliber players that will change their franchise for years to come, or will they select another player soon-to-be-dropped in less than three years? Cleveland, please do not mess this up.
---