Paul Pierce quits the NBA
Veteran basketball player;Paul Pierce's 19-year NBA career came to end at Staples Center on Sunday, after the Los Angeles Clippers lost 104-91 to the Utah Jazz in Game 7 of their first-round playoff series.
Following the game, former and current NBA players as well as fans took to social media to react future Hall-Of-Famer's final time on the court.
Paul Pierce, Most known for his days in Boston ends his career with over 26,000 points — 15th on the all-time NBA list. He was also a 10-time All-Star, and won an NBA championship in 2008 to go along with his Finals MVP trophy. Former teammates couldn't help but say thank you to "The Truth" with emphatic emotion, including Antoine Walker and Kevin Garnett.
Pierce said goodbye in his own way on Twitter, thanking all the players, coaches, fans and his family that helped him along the way.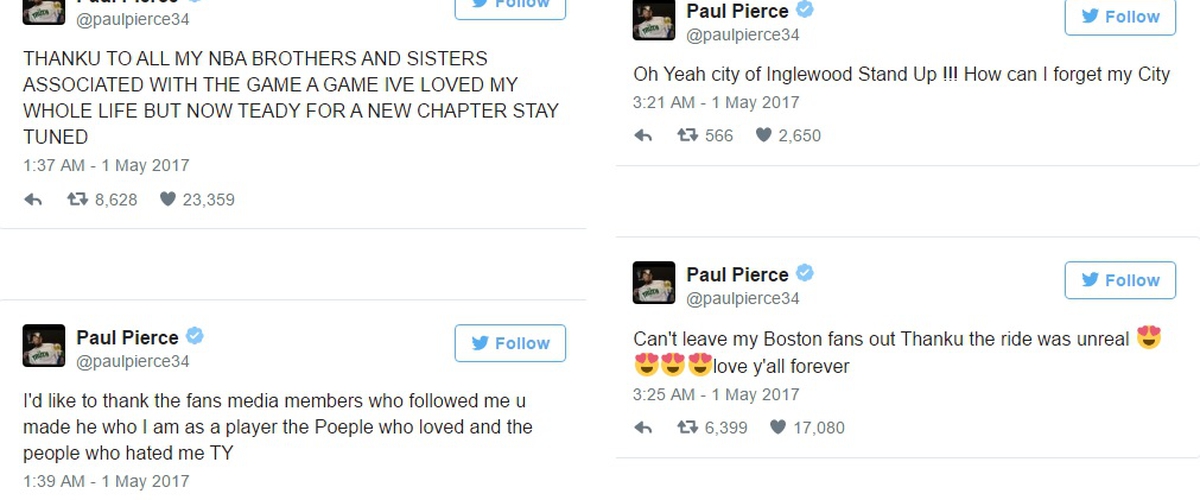 ---