Erie Will Get Two More Years of Hoops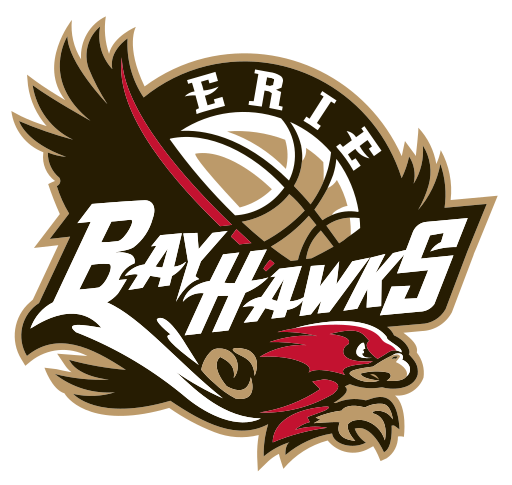 The Erie BayHawks last month announced that the team would relocate to Lakeland, Florida for the 2017-18 season. A new team of the same name will take its place in the NBA Development League, the new affiliate Atlanta Hawks announced Tuesday.
The team will play at Erie Insurance Arena for the 2017-18 and 2018-19 seasons before moving to a new arena near Atlanta at Georgia International Convention Center in College Park, Georgia.
The team was previously announced as a 2019-20 expansion franchise for Georgia, but having an affiliate quicker in an established NBADL market presented itself as a good opportunity. The name "BayHawks" already matching up with the Atlanta "Hawks" was merely coincidental.
---