New York Giants Player Fight on Last Day of Mini-Camp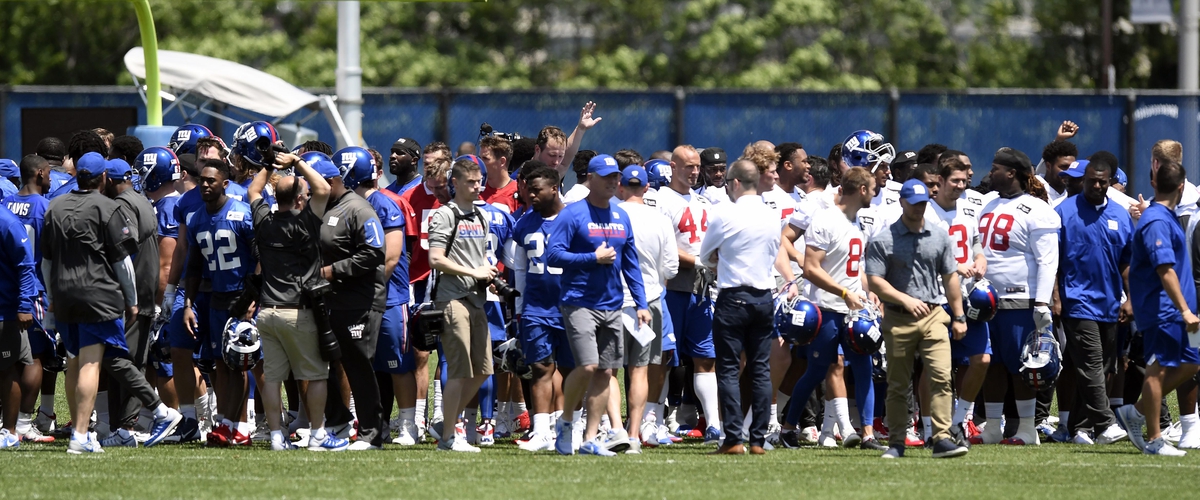 Article originally published on SportsGossip.com.
Things got ugly in the trenches on the last day of the Giants minicamp. Things between lineman Damon Harrison and Will Hernandez got heated and ended with punches being thrown.
During the fight Harrison reportedly took of Hernandez's helmet and swung it at his helmetless head. Also left tackle Nate Solder injured his leg after he was rolled up on while the two were going at it.
Following practice the $62 million left tackle was asked about his leg and said he thinks his leg is okay, but added that it hurts a little.
Ending minicamp with a brawl is probably a good sign for the upcoming Giants season. Nothing says success like a good fight between teammates.
---