The best Team USA 3-on-3 roster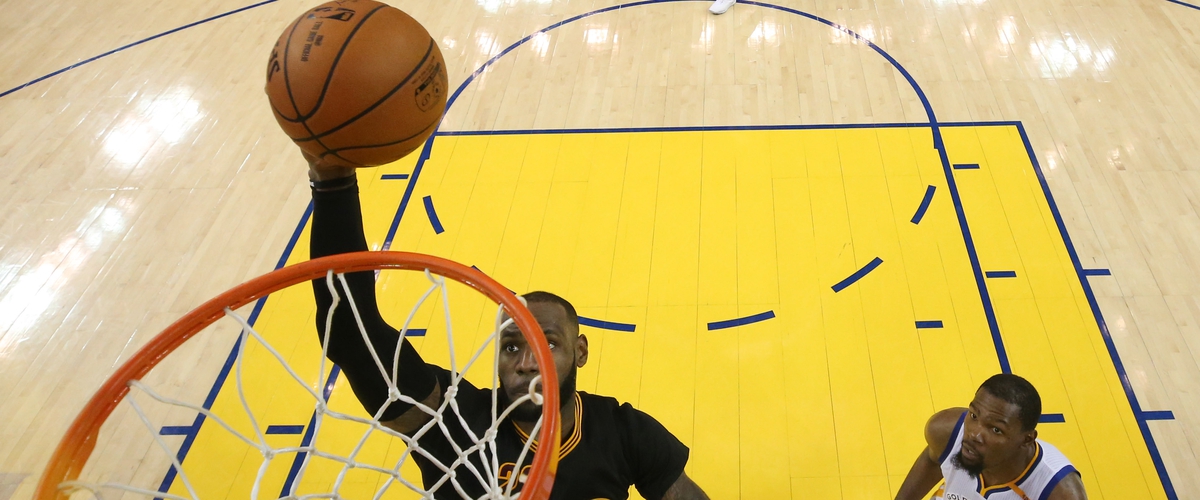 Starting with the 2020 Summer Olympics in Tokyo, Japan, 3-on-3 basketball will be an official olympic sport. Basketball fans have been clamoring for years for a similar event. Regular 5-on-5 basketball is great, but a 3-on-3 format will be extremely entertaining in a competitive format as it will allow for more individual skill to shine.
Each team will have four players on the roster. Three players on the court and a substitute. The games will be played at half court and and the shot clock will only be 12 seconds. Combine that with two less players per team and expect the games to be extremely high-paced. The first team to reach 21 wins.
Three years is a long ways away, especially in the sporting world, but it is still fun to think about roster possibilities for Team USA. What would be the best roster that the USA could throw out there?
Sadly, right now it seems as if the dream of having the superstars of the NBA play in it is dying. LeBron James was asked about the new event and said "It's great for basketball." However, he backtracked a bit and when asked if he'd play said "I'm not very good in a 3-on-3 thing. I'm more of a 5-on-5 guy". According to NBA writer Alex Kennedy, it sounds like the other stars aren't interested in participating.
Right now it's impossible to know who really would agree to participate and who wouldn't. I'm not going to speculate and assume some of the super stars won't change their minds. It's possible that it's college players representing the USA when it's all said and done. However, for the sake of argument, let's assume everyone wants to compete, who should the four players be?
Matt Santangelo, who is the executive director at Hoopsfest, the largest 3-on-3 basketball tournament in the world, said about the style of 3-on-3: "Shooting is really at a premium in 3-on-3, more so than in the NBA, because in these games you can't hide on the floor. If you're open, you absolutely must hit the shot. If you don't, you lose.
That definitely is significant and makes sense. With that in mind, I think the most obvious player to take one of the roster spots is Stephen Curry. Curry is the best shooter in the world today, possibly the best shooter of all time. He's about as lock down as you get. He has great ball handling skills and will hit his shots. Also, with the extra space on the court, that will give Curry more room to drive and make plays which helps make up for his only disadvantage, his size.
The next roster spot is also obvious and it's probably a slap in the face that he wasn't mentioned first and that is LeBron James. I truly believe James is the best basketball player to ever play, even better than Jordan. Even after years of wear and tear, James is still the best player in the NBA right now. He may not be an elite shooter, but he is big and can drive to the rim like no other. His size and rebounding skills would also be a huge advantage over what other countries rosters. James can also guard all five position which gives him versatility over whatever type of player he would be facing.
Taking the third roster spot should be Kevin Durant. He compliments both players extremely well and by 2020 may be the best player in the NBA. He's possibly the most athletic player of the three. He can shoot outside, but also can get to the rim and rebound at elite levels. Durant has shown this season, and especially these playoffs, that he is as great as people said he was when he signed with the Warriors.
Ideally, Team USA's three main players are Curry, James, and Durant. Curry is the team's facilitator with a lockdown three point shot. Durant can do slash, attack the rim, and rebound. Then James can do pretty much everything.
For the last roster spot, my pick is one most people I've seen are not talking about and that is Anthony Davis. Davis doesn't exactly fit the style of player for a 3-on-3 tournament, but I think it makes sense. For one, these games do not last very long. It's first to 21 or whoever is winning after 10 minutes. It's very possible whoever is on the bench doesn't play at all because the games are so quick. If you are not forced to play Davis, that is perfect because it allows you to play matchups. Ideally, Curry, James, and Durant play the whole game, but if Team USA is facing a team with a big center style player, Davis can be put in to defend the rim.
2020 is a long ways away so it may be quite a while until a potential roster is announced. Hopefully the NBA superstars are convinced to play because a lineup of Curry, James, Durant, and Davis may never lose a game.
---