Recapping a Wild (And Not Yet Complete) NFL Week 3
There were upsets. There were overtimes. There were last-minute comebacks. And, as all of us have heard much about, there were national anthem protests following divisive rhetoric from President Donald Trump.
Let's start with what was supposed to be a dull game on Thursday night between two of the NFL's worst teams from last year, division rivals Los Angeles Rams and San Francisco 49ers. No one was expecting a high-scoring quarterback duel between 2016's #1 pick Jared Goff and journeyman Brian Hoyer, but boy, oh boy, was that what we got. Goff, in arguably his best NFL showing yet, threw for 292 yards and tossed 3 touchdowns. Hoyer threw for 332 yards, hitting nine different receivers, and threw 2 touchdowns and a pick. Not only was this a great win for both the Rams and the city of Los Angeles, but for the NFL as well. In a game where people were mocking how bad of a matchup the NFL was offering on a Thursday Night game, both teams really showed up and offered what was the best contest of the season to that point.
Upsets:
Jaguars 44-Ravens 7
Not many people expected the Jaguars to come out of Week 3 with a record of 2-1, but here we are. But the great margin of victory in Jacksonville's win in London over Baltimore was the big shock. An offense led by Blake Bortles hanging up 44 points on a Ravens defense that, prior to this game, had allowed just 10 points and got an astonishing 8 interceptions, was truly remarkable. Four touchdowns were thrown by Bortles in the victory, along with 244 yards. Super Bowl winning QB Joe Flacco, on the other hand, had an atrocious outing, throwing for just 28 yards, along with two interceptions. An improved Jaguars D looked like they had to something to prove today, and they proved it.
Jets 20-Dolphins 6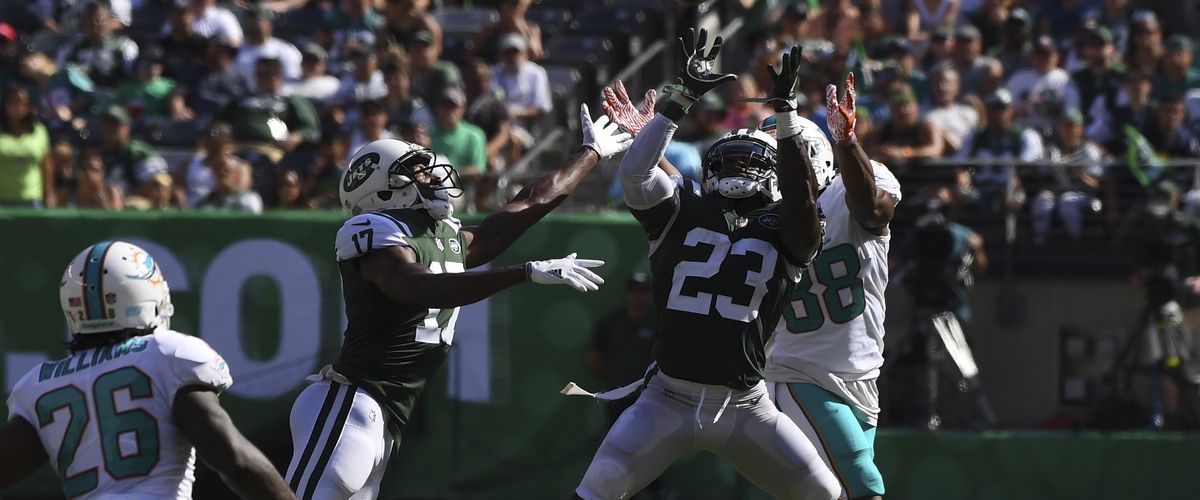 No more 0-16 jokes! The score doesn't make it seem like domination, but every fan in the building knew today at MetLife how much the Jets simply overpowered their division rival Miami Dolphins today. Josh McCown threw for 249 yards and a touchdown on just 18-23 passing. The Jets D looked outstanding, with Jay Ajayi managing to get just 16 yards on 11 carries. Terrence Brooks (2 INTs) and Demario Davis (11 tkls) starred for New York.
Bills 26-Broncos 16
After a game against Dallas that saw Trevor Siemian throw 4 touchdowns and C.J. Anderson rush for 118 yards, the Bills defense simply outperformed the Denver offense in a gritty win today. Tyrod Taylor threw 2 touchdowns, and Hauscka was 4/4 on his field goals. But this game shows lots of concern for Dallas, who just got their butts whooped by Denver just a week ago. Buffalo beats a team that destroyed the Cowboys, who were 13-3 last year, but can hardly beat the Jets? Confusing, to say the least.
Bears 23-Steelers 17 (OT)
The Bears defeated Pittsburgh in overtime today for their first win of the season in a game where second-year back Jordan Howard finally had the game Chicago wanted out of him. 138 yards and 2 touchdowns, including the game-winning score in overtime, led Chicago past a Pittsburgh offense that struggled more than usual today.
Thrillers:
Patriots 36-Texans 33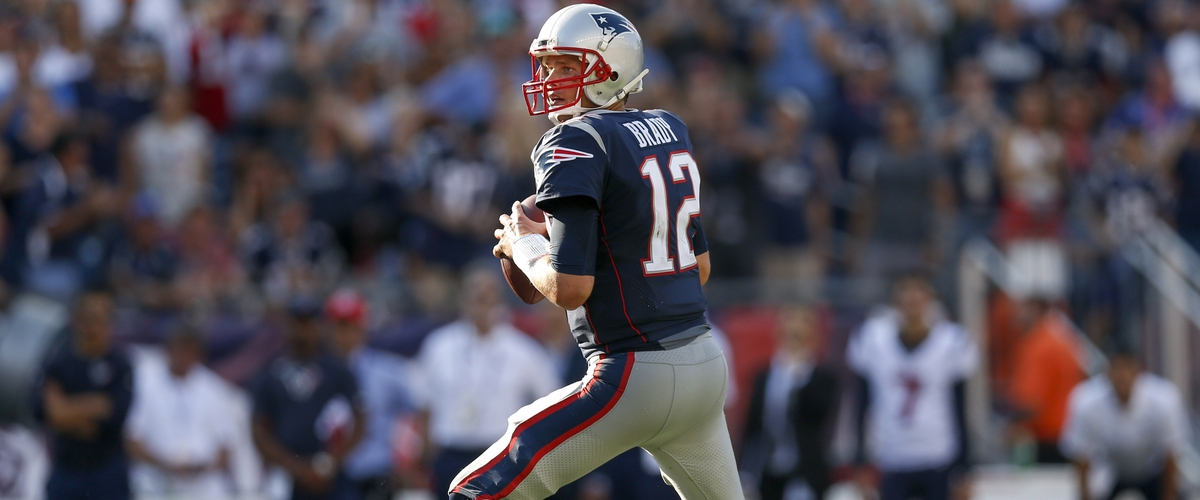 Tom Brady did Tom Brady things, such as throw for 378 yards and 5 touchdowns, and lead a game-winning drive in the last two minutes of the game today against Houston. But this game definitely brought some concern to New England, too. The defense still needs a lot of work. It'll be hard for a team that gives up 33 points to a rookie QB in his second NFL start to even sniff a Super Bowl. But, it's Bill Belichik, who always seems to find a way to figure things out.
Packers 27-Bengals 24 (OT)
Andy Dalton and the Bengals offense really picked things up today, but couldn't hang on in the end, falling to 0-3 on the season. Joe Mixon had a few good runs, and A.J. Green had 111 yards, but the offense couldn't come through in OT, and Aaron Rodgers secured his first overtime win of his career. Still, there is some concern in Green Bay on the defensive side of the ball. Giving up 24 points to a Bengals team who hadn't even scored a touchdown prior to this game raises some cause for concern. They better figure it out before things get much worse for the Pack.
Falcons 30-Lions 26
Despite reigning MVP Matt Ryan throwing 3 picks, the Falcons held on for the win in Detroit, bringing their record to 3-0. After what the Lions thought was a touchdown, the play was reviewed with 10 seconds to go, and with no timeouts and no chance to spike the ball (it was fourth down), time expired, giving Detroit their first loss of the season. Devonta Freeman had 106 yards on the ground. The Falcons got lucky this week--they can't expect to win very many games with Matt Ryan throwing 3 picks.
Eagles 27-Giants 24
Giants fan or not, you have to applaud Odell Beckham's performance, especially in the second half. Even with truly terrible protection, Eli Manning still managed to throw for 366 yards and 3 TDs, but also threw 2 picks as well. Wentz had a quiet game, with a lot of the Eagles' offense coming on the ground. In perhaps the moment of the week, 22-year old kicker Jake Elliot booting in a 61-yarder to win it as time expired. Heartbreaker gives the Giants an 0-3 record, sending organization into panic mode.
Final Thoughts:
Regardless of what some might say, this has been a great NFL year, with many good teams and very few bad teams. There are just 5 winless teams, and 4 of those teams came within a field goal of a win in Week 3 (Giants, Browns, 49ers, Bengals). There are only 3 undefeated teams left (Raiders, Falcons, Chiefs), but it seems as if the Raiders may suffer their first loss of the season tonight at the hands of the Redskins. So far, the NFL has been insanely hard to predict, with many unknown or unappreciated players coming out of nowhere and giving their teams a needed spark. Hopefully, these trends continue as we inch our way towards playoff football.