"The Stack" 12-26-19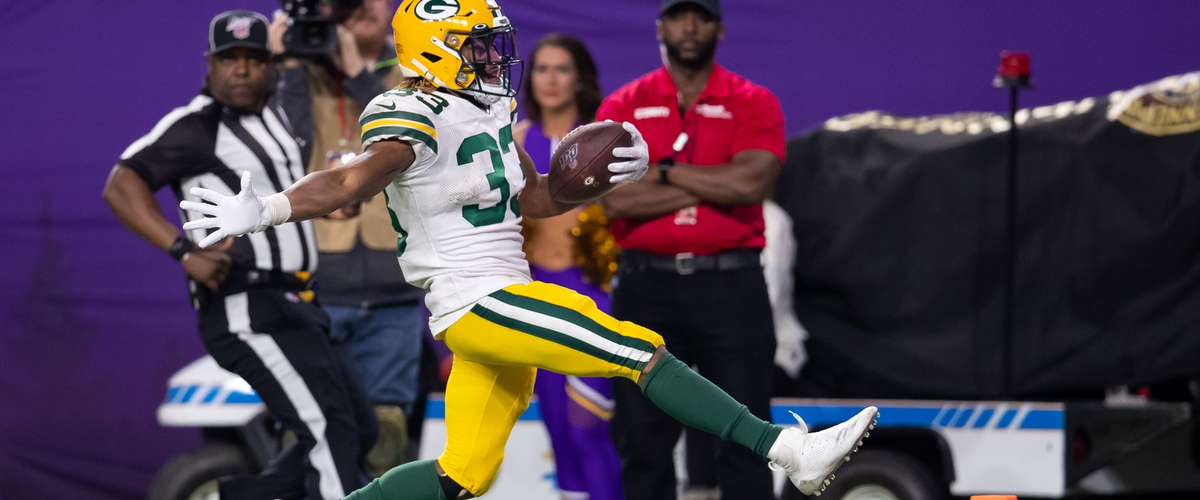 Green Bay Packers running back Aaron Jones ran wild in the second half Monday night against the Minnesota Vikings, scoring two touchdowns as the Packers won 23-10 to clinch the NFC North title.
The Stack is back on this day after Christmas. Hope everyone had a very Merry Christmas. We had a blog ready for Christmas Eve, but didn't get it posted in time but we have reaction to the Monday Night Football game so let's get right to "the stack" for today, Thursday, December 26th:
Packers beat Vikings, take NFC North title
Green Bay had never won at U.S. Bank Stadium. Minnesota was undefeated at home this season so something had to give. The latter did. Missing running backs Dalvin Cook & Alexander Mattison, the Vikings offense couldn't get anything going. Kirk Cousins wasn't good (go figure since the game was on Monday night), but his offensive line was even worse. They couldn't give him time all night long. A lot of credit for that goes to Packers linebacker Za'Darius Smith who wreaked havoc on the Vikings offensive line all night long bringing Cousins down multiple times. The Packers offense turned the ball over three times in the first half, but the Vikings could only muster ten points off of those turnovers. In the second half, it was the Aaron Jones show for Green Bay. He rushed for two scores including the 56-yard touchdown that put the game to bed. Green Bay won 23-10 and is the NFC North champion. Minnesota is locked into the six seed and it will be very interesting to see what they do with their starters for Sunday's game against Chicago.
Sofi Hawaii Bowl (Honolulu, HI)
9-5 Hawaii VS 7-5 BYU 8 PM ET ESPN
I talked to my friend for my podcast a couple of weeks ago and he said that sometimes when teams go to Hawaii it takes some adjusting and getting used to. So while BYU may be the better team, it is a home game for Hawaii and I'll take them to win a close one.
Confidence points: Low teens
**UPDATE: Final score: Hawaii 38 BYU 34
Walk-Ons Independence Bowl (Shreveport, LA)
9-3 Louisiana Tech VS 6-6 Miami (FL) 4 PM ET ESPN
The home bowl game theory is an interesting take. Will Louisiana Tech be motivated? Yes, because of the opponent. Will Miami (FL) be motivated? Don't know. The home crowd will be major factor. I'll go with the upset special and take Louisiana Tech.
Pick: Louisiana Tech
Confidence points: High single digits
Quick Lane Bowl (Detroit, MI)
7-5 Pittsburgh VS 6-6 Eastern Michigan 8 PM ET ESPN
The Eastern Michigan head coach wants a lot of Eastern Michigan fans in attendance for this game and with good reason. Ypsilanti is not too far away from Detroit. It would give them a major home field advantage. Just how motivated is Pittsburgh to play in a bowl game in Detroit? That worries me, but they are a much better team than EMU.
Pick: Pittsburgh
Confidence points: High 30s
Coming up Friday: Bowl picks for Friday & Saturday
---