"The Stack" 12-28-19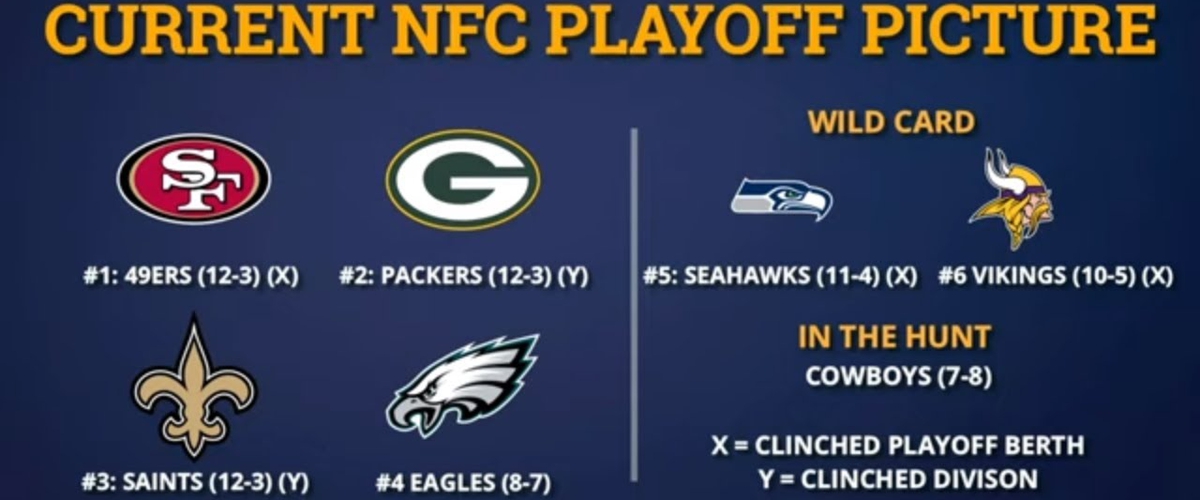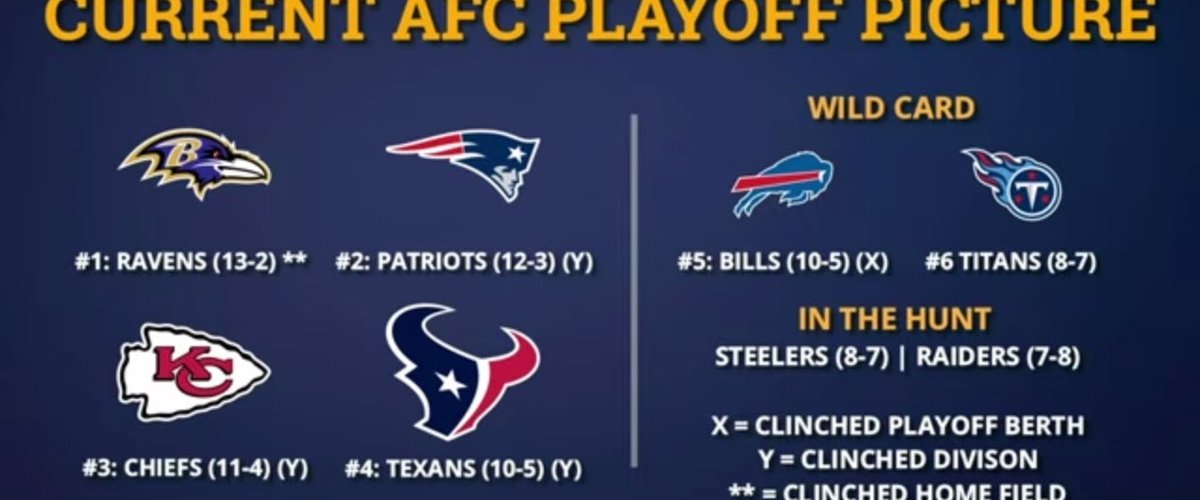 There are playoff spots and seeding positions for multiple teams in the AFC & NFC in the final week of the regular season. It's going to be a fun Sunday!
The Stack is back on this Saturday and the final week of the NFL season is upon us. There are a lot of games with nothing on the line, but there are some with massive playoff implications. We'll preview them all and make some picks for week 17 in the NFL for today, Saturday, December 28th:
6-9 Atlanta Falcons @ 7-8 Tampa Bay Buccaneers 1 PM ET FOX
Head coach Dan Quinn and GM Thomas Dimitroff have been told they will be back for 2020. Let's hope the Falcons don't lay an egg and make owner Arthur Blank's decision look bad. I think they continue the momentum and go into 2020 on a winning note.
Prediction: Falcons 30 Bucs 20
4-11 Miami Dolphins @ 12-3 New England Patriots 1 PM ET CBS
Give Ryan Fitzpatrick and the Dolphins a lot of credit. They have fought hard this season when the front office looked like they were trying to tank. They'll put up a fight against, but the Patriots, but will ultimately come up short as the Patriots secure the two seed.
Prediction: Patriots 34 Dolphins 17
7-8 Chicago Bears @ 10-5 Minnesota Vikings 1 PM ET FOX
The Vikings sound like they are going to rest Kirk Cousins and a bunch of other starters. I think that is a mistake given how bad they looked Monday night against Green Bay. The Bears looked like they have already packed it in. I think this game ends up being a toss up. Mitchell Trubisky and the Bears get it done.
Prediction: Bears 20 Vikings 17
5-10 Los Angeles Chargers @ 11-4 Kansas City Chiefs 1 PM ET CBS
It has been a season to forget for Philip Rivers and the Chargers. It will end with another loss against hall-of-famer Patrick Mahomes and the Chiefs who are trying for the two seed.
Prediction: Chiefs 38 Chargers 16
12-3 Green Bay Packers @ 3-11-1 Detroit Lions 1 PM ET FOX
The Packers have far exceeded expectations this year. I wish Matthew Stafford would play in this one and the Lions would exact revenge for what happened to them earlier this year in Green Bay on MNF, but he won't and Lions will go out with a whimper.
Prediction: Packers 34 Lions 13
6-9 Cleveland Browns @ 1-14 Cincinnati Bengals 1 PM ET FOX
Battle for Ohio act II. That's about all that is interesting about this one. Let's see if the Browns show up and win.
Prediction: Browns 20 Bengals 19
12-3 New Orleans Saints @ 5-10 Carolina Panthers 1 PM ET FOX
The Saints are trying for the two seed. I don't see them tripping up against the Panthers despite
Christian McCaffrey putting up another monster game.
Prediction: Saints 31 Panthers 13
6-9 New York Jets @ 10-5 Buffalo Bills 1 PM ET CBS
The Jets could miraculously finish the season with seven wins. It doesn't feel like they are even close to that. With the Bills locked into the five seed, they may rest a lot of their starters. Can the Jets complete the job? I need to hold off on picking them until I see it.
Prediction: Bills 24 Jets 20
5-9-1 Arizona Cardinals @ 8-7 Los Angeles Rams 4:25 PM ET FOX
I don't know where the motivation factor is going to be for the Rams with their playoff hopes over. If Kyler Murray were healthy and guaranteed to play, I think I would take the Cardinals. With his status in question, I'll go with the home team.
Prediction: Rams 30 Cardinals 23
7-8 Oakland Raiders @ 6-9 Denver Broncos 4:25 PM ET CBS
The Raiders very faint playoff hopes are still alive. They need to win and have a four or five other things happen for them to make the playoffs. Even without rookie running back Josh Jacobs, they'll do their part.
Prediction: Raiders 27 Broncos 20
8-7 Philadelphia Eagles @ 4-11 New York Giants 4:25 PM ET FOX
The NFC East title is on the line. A win for the Eagles and they win the division. They won't have tight end Zach Ertz. That is going to be a problem as the Giants, whose offense looked great last week, will look to spoil their division rival's chance at the NFC East title (provided that Dallas doesn't beat Washington).
Prediction: Giants 31 Eagles 27
7-8 Indianapolis Colts @ 5-10 Jacksonville Jaguars 4:25 PM ET CBS
The only reason this game is in the late afternoon slot is because it helps determine the sixth seed in the AFC. The Raiders need the Colts to win. I don't think they will get it. The Jaguars end a disappointing season with a win.
Prediction: Jaguars 20 Colts 17
8-7 Tennessee Titans @ 10-5 Houston Texans 4:25 PM ET CBS
The Texans have nothing to play for. They are locked into the four seed. You don't want Deshaun
Watson or DeAndre Hopkins to get injured. At the same time, do you really want a division rival getting into the playoffs? All the Titans need to do is win and they get in. The Titans have constantly done the opposite of what I have predicted they would do each week. It's time to change that!
Prediction: Titans 27 Texans 16
3-12 Washington @ 7-8 Dallas Cowboys 4:25 PM ET FOX
The Cowboys need to win this game and the Eagles need to lose for the Cowboys to win the NFC East. Kirk Cousins and Washington will fight, but Dallas has to win this game. Don't they? Come on, Dallas. Show up!
Prediction: Cowboys 27 Washington 17
8-7 Pittsburgh Steelers @ 13-2 Baltimore Ravens 4:25 PM ET CBS
The Ravens will be sitting a lot of starters including Lamar Jackson. But they don't want to lose to their division rivals, do they? The Steelers need to win and hope that Houston beats Tennessee to get into the playoffs. The Steelers are so beat up though. I don't know if they can beat RGIII and the Ravens backups.
Prediction: Ravens 23 Steelers 13
12-3 San Francisco 49ers @ 11-4 Seattle Seahawks 8:20 PM ET NBC
The Seahawks come into this game beat up, especially at the running back position. In fact they had to sign Marshawn Lynch and Robert Turbin this week and both will play in the game. The 49ers defense hasn't been great lately, but with the division title and a one seed on the line, the 49ers get the job done.
Prediction: 49ers 27 Seahawks 16
Coming up Monday: Week 17 NFL reaction plus college football bowl picks
---