"The Stack" 12-28-17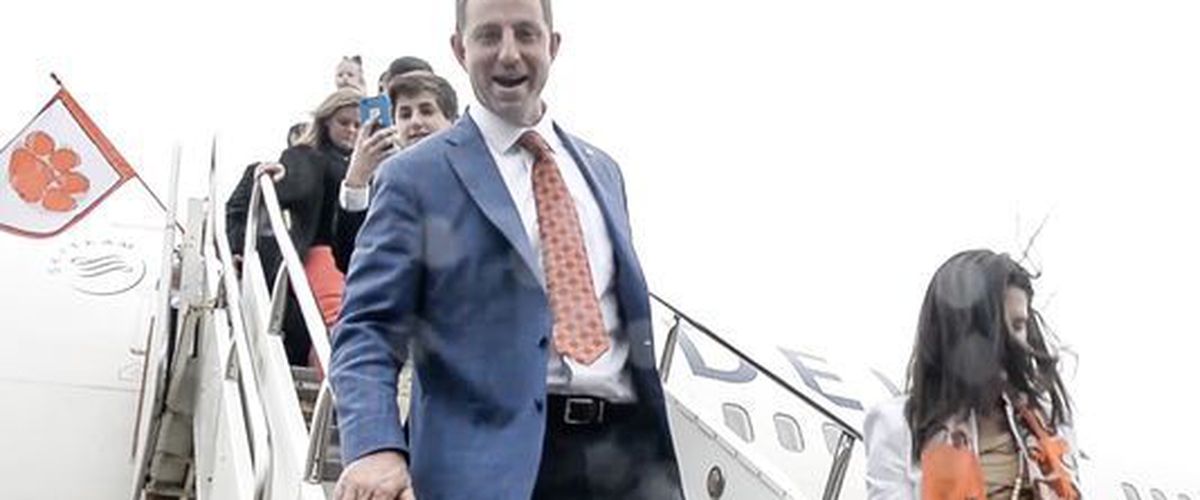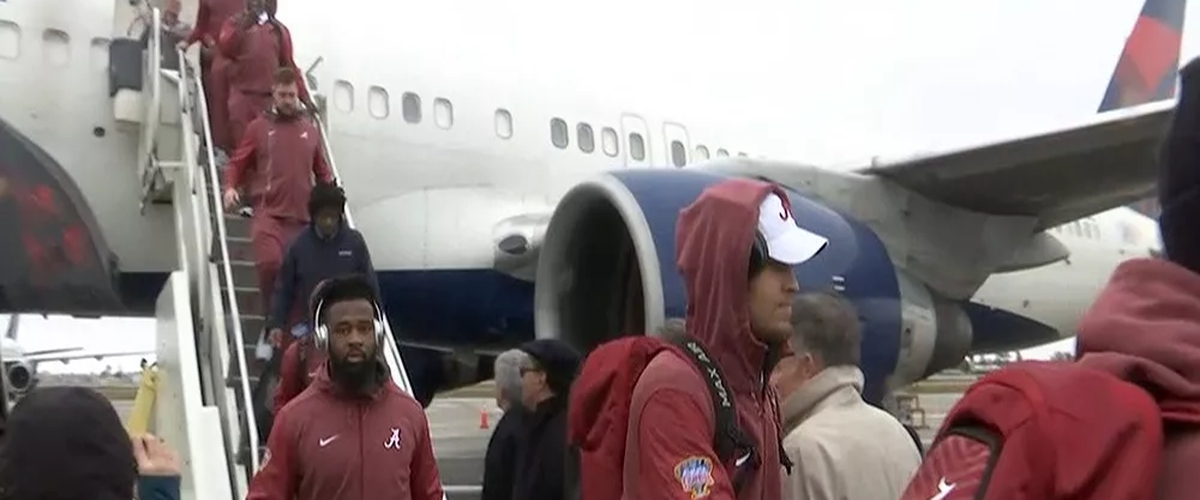 Both Clemson and Alabama have arrived in New Orleans ahead of Monday's College Football Playoff semi-final at the Sugar Bowl.
With a newborn, I find that I have not been able to do as many blog posts as I would normally do. I expected this. Normally I would be previewing and predicting each college bowl game and offering confidence points. Obviously that has not happened this bowl season. So rather than going through all bowl games for today, Friday and Saturday, we will just look at the New Year's Six bowl games so let's get right to it and preview these bowl games in "the stack" for today, Thursday, December 28th:
Cotton Bowl (AT&T Stadium, Arlington, TX) Friday
#8 USC vs. #5 Ohio State 8:30 PM ET ESPN
Apparently Ohio State is 0-7 against USC since beating them in the Rose Bowl in 1974. Will the Buckeyes be ready for this game and excited or will they come out flat after failing to make it to the College Football Playoff despite beating Wisconsin in the Big Ten Championship game? I liked USC at the beginning of the year to win it all, but I think this matchup against Ohio State presents plenty of issues for them. I'll lean towards J.T. Barrett and company to edge USC in a thriller.
Pick: Ohio State
Confidence points: Mid to high single digits
Fiesta Bowl (University of Phoenix Stadium, Glendale, AZ) Saturday
#11 Washington vs. #9 Penn State 4 PM ET ESPN
What a fantastic game this should be. Washington is an overall really good team. Their offense and defense are both great. I thought they could make the College Football Playoff this year, but they didn't do enough for me. Penn State had a couple of incredibly disappointing games during the regular season, but I really like Saquon Barkley and Trace McSorely and I'll take them to beat the Huskies.
Pick: Penn State
Confidence points: Mid to high single digits
Orange Bowl (Hard Rock Stadium, Miami, FL) Saturday
#10 Miami (FL) vs. #6 Wisconsin 8 PM ET ESPN
The turnover chain didn't make its way up to Charlotte for the ACC Championship game. The Hurricanes were also missing a couple of key offensive players. Don't know for sure if they will be back for this game, but I do think Miami's defense can contain Wisconsin's offense. Against my better judgement I'll take the Hurricanes narrowly over the Badgers.
Pick: Miami (FL)
Confidence points: Mid to high single digits
Chick-Fil-A Peach Bowl (Mercedes-Benz Stadium, Atlanta, GA) Monday
#12 UCF vs. #7 Auburn 12:30 PM ET ESPN
There has to be a bit of a chip on the shoulders of UCF who were never given a serious thought of making it to the College Football Playoff. The twelfth spot in the rankings is all the committee would give them? Their offense is legit and no doubt they want to send head coach Scott Frost out on a winning note before he goes to Nebraska. Will Auburn be up and ready for this game? That is the key. They are the better team and I will narrowly give them the edge in this one. Don't be surprised if and when UCF routes them.
Pick: Auburn
Confidence points: Low double-digits
Rose Bowl (Rose Bowl, Pasadena, CA) Monday
#3 Georgia vs. #2 Oklahoma 5 PM ET ESPN
The annual Rose Bowl features two teams that aren't accustomed to being in the Rose Bowl. Normally this is a Big Ten versus Pac-12 matchup, but with the bowl being in the College Football Playoff mix, these two teams get to play in it. Heisman Trophy winner Baker Mayfield leads a strong Oklahoma offense, but their defense is terrible. Georgia's defense is not. Between that and the running game, I think they will be able to neutralize and slow down Mayfield giving Georgia the slight edge in this one.
Pick: Georgia
Confidence points: High single digits
Sugar Bowl (Mercedes-Benz Superdome, New Orleans, LA) Monday
#4 Alabama vs. #1 Clemson 8:45 PM ET ESPN
For the third straight year we get Alabama versus Clemson only this time the two meet in the semi-finals and not the national championship. Alabama just hasn't looked all that impressive this year. Some of that is because of the number of injuries they have suffered. They may get some of those injured players back. They seem though to have fallen more from last year than Clemson has. With that defense and with Kelly Bryant playing outstanding at the quarterback position, I just don't see Clemson slipping up against Alabama.
Pick: Clemson
Confidence points: Mid to upper 20s
Coming up Friday: Week 17 NFL preview and predictions
---