"The Stack" 12-29-17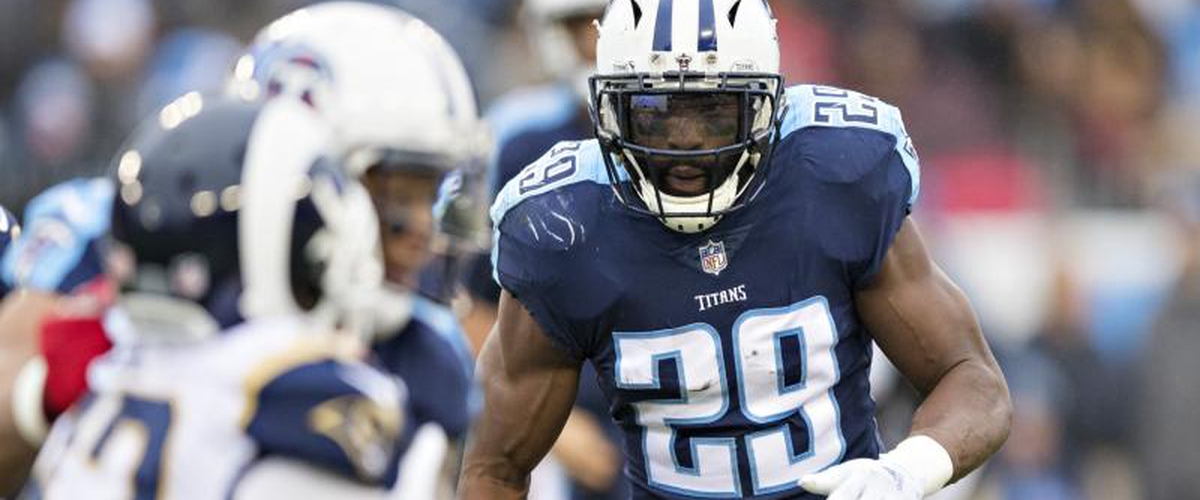 Will DeMarco Murray be able to play and help the Titans secure the final AFC wild card spot against the Jaguars?
It's the final Football Friday of the NFL regular season. Our picks have been so-so this year. I'm certainly hoping to do better next year. A lot of the games this week have playoff implications, but we have no Sunday Night Football which I suppose is best considering that it is New Year's Eve after all. Let's get right to some previews and predictions now in the final 2017 post of "the stack" for today, Friday, December 29th:
Green Bay Packers @ Detroit Lions 1 PM ET FOX
Here's one of the games with zero playoff implications. The Packers are the walking wounded. Matthew Stafford wants to play in this game for the Lions. I think he will as the team fights to try and save head coach Jim Caldwell's job.
Prediction: Lions 27 Packers 13
Houston Texans @ Indianapolis Colts 1 PM ET CBS
Another game with zero playoff implications. The Texans have no quarterback. The Colts are playing hard. We'll see if that's enough for head coach Chuck Pagano to keep his job or not.
Prediction: Colts 26 Texans 10
Chicago Bears @ Minnesota Vikings 1 PM ET FOX
The Vikings are the two seed in the NFC Playoffs with a win. That's enough motivation for them to beat the Bears so that they earn a bye and make sure that at least one game is at U.S. Bank Stadium before the Super Bowl. Maybe they'll get two.
Prediction: Vikings 30 Bears 13
New York Jets @ New England Patriots 1 PM ET CBS
The Jets have played much better this year than anyone thought they would. Against a Patriots team though trying to secure the one seed in the AFC Playoffs, I don't foresee them winning. Will newly signed James Harrison play for the Patriots? We'll find out.
Prediction: Patriots 31 Jets 20
Washington @ New York Giants 1 PM ET FOX
One of the last games with zero playoff implication. Call me crazy, but I think the Giants just might win this one. Then again, I am reminded of the practical no-show by the offense last week against Arizona. Couple that with Landon Collins calling out Eli Apple, the dysfunction is just too much for me to pick them.
Prediction: Washington 24 Giants 17
Dallas Cowboys @ Philadelphia Eagles 1 PM ET FOX
The Eagles have already locked up the one seed in the NFC Playoffs, but their play isn't inspiring much confidence from anyone. Nick Foles better be ready to play a lot in this one, because the Eagles need to some positive vibes on offense headed into the postseason. I think the Cowboys though will do a little more to get the win as the Eagles I'm sure won't play the starters the whole game.
Prediction: Cowboys 27 Eagles 23
Cleveland Browns @ Pittsburgh Steelers 1 PM ET CBS
The winless Browns don't want to join the '08 Lions as the only 0-16 clubs in NFL history. Fortunately for them, it doesn't sound like Ben Roethlisberger or Le'Veon Bell will be playing in this one so that gives them a much better chance. Until they win though, I cannot pick them. Prove me wrong Browns. Prove me wrong.
Prediction: Steelers 23 Browns 13
Carolina Panthers @ Atlanta Falcons 4:25 PM ET FOX
This game has major playoff implications. The Falcons just have to win and they are in. The Panthers will know by kickoff if they still have a shot at the two seed. They can still win the NFC South with a win and a New Orleans Saints loss though that doesn't seem very likely. The Falcons are definitely the more desperate team and after that terrible showing last week in New Orleans, they will be eager to come out and play their "A" game.
Prediction: Falcons 27 Panthers 20
Cincinnati Bengals @ Baltimore Ravens 4:25 PM ET CBS
Ravens head coach John Harbaugh can b**** about the NFL moving the time of the game all he wants to, but he's in the wrong. This game has playoff implications so the NFL wants it in the late afternoon window. The Bengals showed they still have some fight left in them after last week's win against Detroit, but Baltimore has more to play for. The Bengals just better hope they score in this one.
Prediction: Ravens 23 Bengals 10
Buffalo Bills @ Miami Dolphins 4:25 PM ET CBS
The Bills still have a shot at the playoffs while the Dolphins don't. How motivated will Jay Cutler and company be? I've been going back and forth on this one all week. Leaning Buffalo right now since any hope of making the playoffs depends on them winning. They are the more desperate team. Hopefully they come out and play like it.
Prediction: Bills 26 Dolphins 20
New Orleans Saints @ Tampa Bay Buccaneers 4:25 PM ET FOX
The Saints clinch the NFC South with a win. The Bucs have been playing harder the last few weeks, but against Alvin Kamara, Mark Ingram and Drew Brees who are fighting for something, the Bucs won't have enough. Hopefully Jameis Winston doesn't do anything stupid and instigate something and have his teammate Mike Evans come to his defense and shove Marcus Lattimore again.
Prediction: Saints 30 Buccaneers 20
Jacksonville Jaguars @ Tennessee Titans 4:25 PM ET CBS
The excitement in Jacksonville for the team's upcoming home playoff game is palpable. They're even going to lift the tarp up. They say they aren't resting this week. That's bad news for the Titans who are clinging to their playoff lives right now. They also won't have DeMarco Murray most likely. That spells trouble for the Titans, but I will give them the edge in this one right now. Eventually the Jaguars will call off the dogs. Don't want injuries headed into your first home playoff game in nearly two decades.
Prediction: Titans 23 Jaguars 20
Kansas City Chiefs @ Denver Broncos 4:25 PM ET CBS
So apparently rookie Patrick Mahomes is getting the start for the Chiefs. Is that right? We'll see if the Broncos defense is motivated enough to make life miserable for him. He'll make some mistakes no doubt, but with nothing really on the line, what does he have to lose? I'll give the edge to the Chiefs right now, but it's real close. I may go Broncos in the end.
Prediction: Chiefs 20 Broncos 16
Oakland Raiders @ Los Angeles Chargers 4:25 PM ET CBS
Has there been a more disappointing team in the NFL this season than the Raiders? They are certainly top three if they aren't number one. And Derek Carr did not do much of anything this year. That $125 million contract he signed isn't looking very good for the Raiders so far. The Chargers are 9-2 in their last eleven games. Take them for the win with playoff hopes still on the line.
Prediction: Chargers 27 Raiders 17
San Francisco 49ers @ Los Angeles Rams 4:25 PM ET FOX
The Jimmy Garoppolo hype train continues. All the dude does is win. With no Todd Gurley this week for the Rams as they rest him in advance of next week's playoff game in addition to several other Rams starters, I don't see any reason why the 49ers won't win again and end the year on a five game winning streak.
Prediction: 49ers 23 Rams 17
Arizona Cardinals @ Seattle Seahawks 4:25 PM ET FOX
The Seahawks need a win and a Falcons loss to get in the NFC playoffs. You know they will be sneaking a peek every once in a while at the Panthers-Falcons score. Home has not been as kind to the Seahawks this year as it has in recent years. And the Cardinals are 3-1 in their last four games in Seattle. I still think Russell Wilson will find a way.
Prediction: Seahawks 24 Cardinals 16
Coming up Monday or Tuesday (either way it's 2018)…week 17 NFL recap and reaction. Also, CFP and New Year's Six bowl game reaction.
---