"The Stack" 4-19-18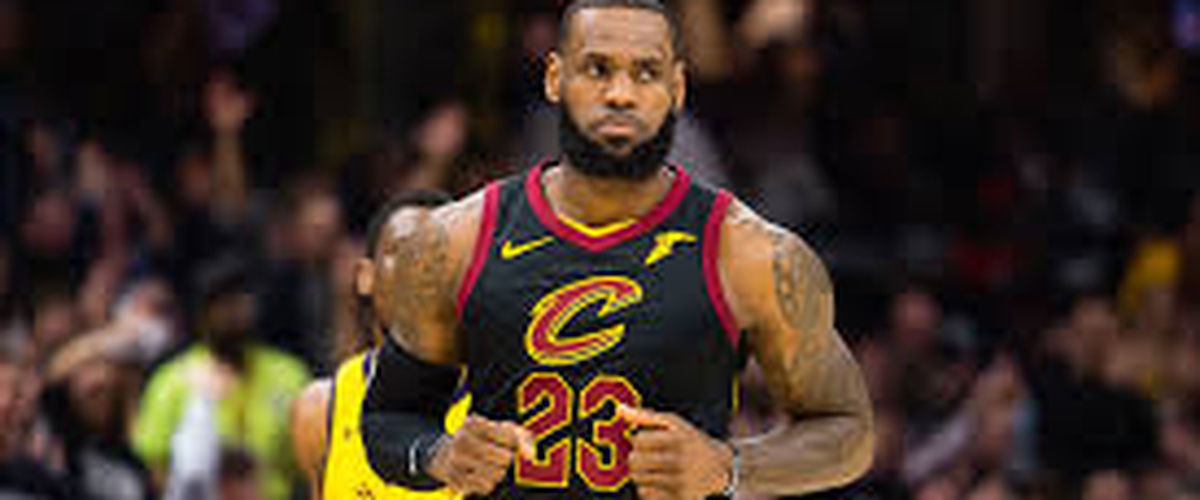 LeBron James was a man on a mission last night scoring 46 points including the first 16 points as the Cavs evened their series with the Indiana Pacers 1-1.
The Stack is back on this Thursday and one of my favorite days of the sports year is here. The NFL schedule is being released today. What can we expect from that? I may have a few thoughts. Plenty of leaks will take place today as the day goes on. Schedule thoughts plus playoff reaction from last night so let's get right to it and see what's in "the stack" for today, Thursday, April 19th:
Cavs, Jazz even respective series 1-1, Rockets take 2-0 series lead
When his team needed him most, LeBron James came up clutch. The King had 46 points including the first 16 of the game for the Cleveland Cavaliers and they were able to hold off the Indiana Pacers 100-97. Seriously, what else can you say about LeBron James? He was absolutely sensational. This is one of his best performances that we have seen in the postseason. The Pacers had a chance as they were trailing 95-92, but Victor Oladipo missed a three pointer and the Pacers couldn't get any closer.
The Utah Jazz evened their series up with the Oklahoma City Thunder with a 102-95 victory in game two. There was some chatter that rookie Donovan Mitchell may not play, but he did and he scored a game high 28 points. He didn't make any three pointers, but that was par for the course with the rest of his teammates. The Jazz as a team went just 9-for-29 from beyond the arc. They did enough defensively to get the win.
The Houston Rockets started off a tad slow, but then #AsExpected, they got on a roll and crushed the Minnesota Timberwolves by 20, 102-82 to take a 2-0 series lead. When the Wolves came up so close in game one, I knew they were doomed in game two. James Harden was not nearly as big of a factor scoring wise in this game, but that meant that his teammates would help like Chris Paul (who scored 27) and Gerald Green (who scored 21). Karl Anthony-Towns was non-existent for the Wolves scoring just five points. That is pathetic. He is a star and he is not playing like it in this series. Very disappointing for Timberwolves fans. The Rockets will make quick work of the rest of this series.
Thursday's NBA Playoff games
Philadelphia 76ers @ Miami Heat 7 PM ET TNT (Series tied 1-1)
Portland Trailblazers @ New Orleans Pelicans 9 PM ET NBA TV (Pelicans lead series 2-0)
Golden State Warriors @ San Antonio Spurs 9:30 PM ET TNT (Warriors lead series 2-0)
Night on the ice
The Philadelphia Flyers game two win over the Pittsburgh Penguins appears to be a mirage in terms of them having any chance of winning this series. The Penguins thumped the Flyers 5-0. The Flyers had a chance in the first period down 2-0 when they had a breakaway, but Penguins goalie Matt Murray stoned that chance and that was really all the Flyers could muster. Sidney Crosby scored his fifth goal of the year and added an assist on the first goal of the game on a power play goal by Evgeni Malkin. They should take care of business in game five.
The New Jersey Devils had a lot of great chances against the Tampa Bay Lightning, but could only cash in once against Lightning goalie Andrei Vasilevskiy. The Lightning scored less than four minutes apart in the first period to take a 2-1 lead and they would add a third late in the third period to win 3-1 and take a 3-1 series lead. New Jersey is playing hard, but the Lightning have this series well in hand.
Speaking of well in hand, the Nashville Predators have their series with the Colorado Avalanche well in hand following their 3-12 win over the Avalanche to take a 3-1 series lead. Filip Forsberg scored an unbelievable goal to put the Predators up 1-0. It was a thing of beauty. Colton Sissons scored the second goal of the game less than a minute after exiting the penalty box and Craig Smith did the same thing later in the second period. The Avalanche's power play was not very good even though they scored once goal in the third period thanks to Gabriel Landeskog. Both teams laid out some vicious and unnecessary hits, one of which has gotten Scott Hartman of the Predators suspended for game five. Nashville should still win game five.
The Pacific Division was very efficient in advancing to the second round of the playoffs. The San Jose Sharks completed the sweep of the Anaheim Ducks 2-1 in game four to win the series 4-0. The Ducks had a couple of goals that got called off, one at the end of the second period and one at the start of the third. That was tough. Injuries caught up to the Ducks. The Sharks took care of business and now they get ready for the Golden Knights of Vegas.
Thursday's NHL Playoff games
Boston Bruins @ Toronto Maple Leafs 7 PM ET NBCSN (Bruins lead series 2-1)
Washington Capitals @ Columbus Blue Jackets 7:30 PM ET USA (Blue Jackets lead series 2-1)
NFL Schedule thoughts
I had this whole thing planned out, but due to the blog posting very late today, I'm not going to go with who I think will be playing on Thanksgiving or who I think some teams should be playing on primetime or who will or could get screwed when the NFL schedule is unveiled at 8 PM ET tonight. There have been plenty of leaks already. It looks like the Eagles are not playing the Vikings week one. Instead it's Atlanta. San Francisco sounds like they are getting a lot of primetime action. Thanksgiving could stink in terms of games. Bottomline, these leaks need to stop. It takes away the fun, but I get why the NFL does it. It is so people talk about it all day long. Heck, some of us have been talking about it for weeks. Check out @nflskedrumors on Twitter. Good account regarding the NFL schedule. We'll have more thoughts tomorrow.
Coming up Friday: Thoughts on the NFL schedule released plus Thursday night NBA and NHL playoff reaction
---