"The Stack" 5-14-18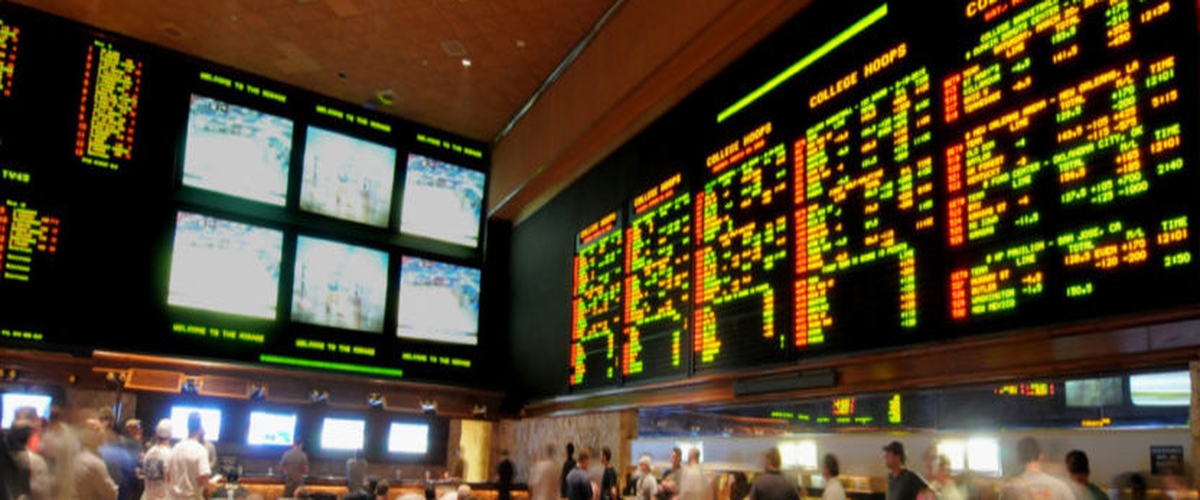 A monumental and historic decision came yesterday when the Supreme Court said that states can now legalize sports betting. This has the potential to change the landscape of sports and for sure sports betting.
The Stack is back on this Tuesday. Did you miss us? Super busy week last week led me to say it would be better to not to try and cram a blog in. The previous Thursday and Friday saw other issues that didn't allow us to get a blog published. So we are back and there has been quite a lot that has taken place so in some respects, this is more of a recap blog post today so let's get right to it and see what's in "the stack" for today, Tuesday, May 15th:
Supreme Court deems sports gambling legal
The sports landscape, more specifically, changed dramatically on Monday. In a monumental moment, the Supreme Court struck down a 1992 federal law that prevented states from legalizing sports betting. The ruling allows states to legalize sports betting if they want to. Some states are already jumping at the bit to legalize it like New Jersey and Delaware. There will be those states that legalize it very soon, but for others it will take time. For some states, they won't legalize sports betting at all regardless of this ruling. I understand that there can be some uncertainty with the "integrity" of sports because you never know now if the next Chicago Black Sox of 1919 or Tim Donaghy will happen more frequently because of this ruling, but it really helps sites like Fan Duel and Draft Kings. This is a great day for sports betting everywhere and the NBA, MLB, NFL, NHL and college sports are going to have to change the way they look at sports betting, because there is going to be a lot more of it.
Cavs sweep Raptors leading to Toronto fallout, get blown out by Celtics ECF opener, Warriors win game one of WCF
So to no one's surprise, the Cleveland Cavaliers swept the Toronto Raptors #AsExpected. As a result, the Raptors fired head coach Dwane Casey. They did this despite the fact that the Raptors won a franchise high 59 games, were the top seed in the eastern conference and potentially have the head coach of the year in Casey. Perhaps I should say "had". There were plenty of questions surrounding the Raptors and what changes, if any, would take place. I don't know if firing Casey was the answer. The Cavs, and more specifically LeBron James, are the Raptors kryptonite. They can't beat them. And that's okay because no one has been able to take down LeBron James in the eastern conference in almost the last decade. Kyle Lowry and DeMar DeRozan need to step up their games, because they disappeared in this series. The Raptors need to get a guy to push the envelope and push this team just a little bit more if they feel like Casey wasn't able to do that. We'll see how it all works out in Toronto.
Meanwhile in Boston, the Cavaliers fresh off their sweep of the Raptors, must have thought they were playing the Raptors again, because they were non-existent in game one against the Boston Celtics. They failed to show up. They were down by 26 at the half. They were down by 29 at one point. LeBron was not good, but the blame can't all be placed on him, because the whole team stunk. Then again, LeBron is the main reason why the Cavs are here in the first place, so perhaps the blame has to be placed on him. Boston has been very good at home in the postseason (undefeated I think) and they showed it once again in game one. We'll see if they show up in game two.
Last night in Houston, there were those basketball people that said that game one was incredibly important for the Rockets. They needed to win game one to show the Golden State Warriors that they meant business and could hang with them in this series and beat them. Things started out great in game one for them with James Harden leading the way. He was a beast, but really he didn't get much help. He had almost half of the team's points at halftime. The Warriors withstood the early onslaught and Kevin Durant was a man among boys. He made a lot of difficult shots and the extra passes by the Warriors paid off. Steph Curry and Klay Thompson were great as well, but it was Durant who really set the tone. The Warriors then in the third quarter did what they always do and went on a run to put the Rockets in a hole they could not get out of. It was a 14 point lead and the Warriors would cruise to the 119-106 win. It's way too early to call this series over and Rockets fans shouldn't panic yet, but the Warriors are in a great position. They are just better and they should win this series.
Watch the NBA Lottery tonight at 7:30 PM ET on ESPN followed by game two of the Cleveland Cavaliers and Boston Celtics at 8 PM ET on ESPN. Can the Cavs come back to even the series? LeBron James must play better for that to happen.
Ovechkin, Capitals clear Penguins hurdle, rolling Lightning so far, Vegas-Jets even
Man how great was it to see the Washington Capitals finally get the proverbial monkey off their back in beating the Pittsburgh Penguins? In Pittsburgh no less?! I mean, I have no problem with the Pittsburgh Penguins and seeing them winning a third straight Stanley Cup would have been cool, but to see Alexander Ovechkin finally get by the Penguins is fantastic. Plus Washington made it to the Eastern Conference Finals for the first time in 20 years. That's great. Ovechkin is a star and the NHL has to secretly be hoping that the Capitals make the Stanley Cup Final and so far they have looked incredible against the Tampa Bay Lightning. There has been no hangover thus far with the Capitals lighting the lamp early and often. Game one was a 4-2 victory. Game two on Sunday night was a 6-2 victory in which the Capitals scored the final five goals of the game. They scored with a minute left in the third period and then added a power play goal with three seconds left to essentially demoralize the Lightning. The fans left early and the Capitals won 6-2. Ovechkin has played great. Game three is tonight at 8 PM ET on NBCSN. The Capitals are 7-1 on the road this postseason and 3-3 at home. We'll see if they can get their fourth win at home tonight.
Meanwhile, the Vegas Golden Knights have evened their series with the Winnipeg Jets thanks to a big 3-1 win on the road in Winnipeg Monday night to even the series 1-1. Golden Knights defenseman Nate Schmidt was fantastic really frustrating the Jets all game long. He didn't make things easy for the Jets in the offensive zone. The Golden Knights put together some great scoring opportunities and capitalized on them. This is going to be a long series, one that hopefully Vegas will win.
Ryan gets a new deal, Witten retires from Cowboys to join MNF
As initially reported during the NFL Draft, Dallas Cowboys tight end Jason Witten planned on retiring from football, but the Cowboys tried to talk him out of it. Nearly a week later he officially retired, but he won't be leaving the game. Rather, he is headed right to the booth. The MNF booth to be exact. ESPN will pay Witten $4 million this year which is kind of a gamble considering Witten has never called a game before, but given how Tony Romo did last year and given Witten's personality, odds her that he can do the job. The Cowboys tried to talk him out of it for a week, but in the end Witten stuck to it. He is retiring and while he had season lows last year in catches and yards, his void will definitely be felt. The Cowboys could be in some trouble without him this season.
The Atlanta Falcons announced a new deal with quarterback Matt Ryan. It's five years worth $150 million with $100 million guaranteed. That exceeds the Kirk Cousins deal with the Minnesota Vikings earlier this offseason and makes Ryan the highest paid player in the NFL I would have to imagine. Ryan is one of the best quarterbacks in the NFL, but all this is doing is driving up the price on guys like Aaron Rodgers. You are what you're worth and Ryan is well worth the investment for Arthur Blank and the Falcons.
Justify wins Kentucky Derby
I swear I had this all ready for the Friday before the Kentucky Derby, but I was unable to get the blog posted. "Justify is the favorite and I can't justify not picking him to win (I'm sorry, but I had to do that)." My other picks for place and show, Magnum Moon and My Boy Jack respectively, didn't do so hot. Perhaps it was the rainy and very sloppy conditions on the track. One way or the other, Justify is legit and with the Preakness coming up this week, I think we could see a chance for the Triple Crown when the Belmont Stakes arrive in June. We'll have more on Friday on this.
Coming up Wednesday: Cavs-Celtics and Lightning-Caps reaction plus NBA Lottery and more
---