"The Stack" 5-4-19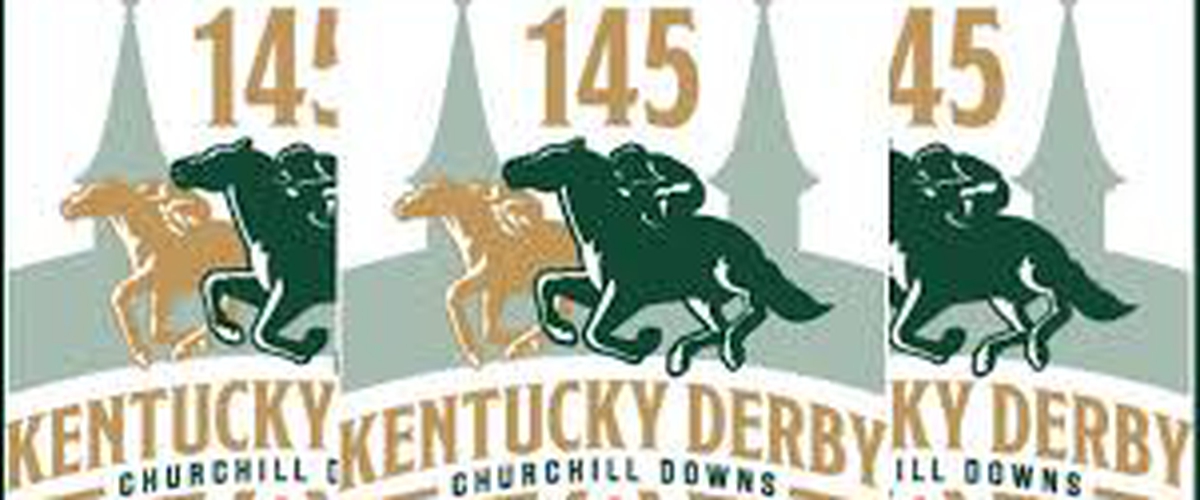 The 145th running of the Kentucky Derby is today and with Omaha Beach scratched from the race, it is anyone's race to win.
The Stack is back and I do apologize yet again for not posting this week. It has been a very busy week, but we see the light at the end of the tunnel so hopefully there will be a few more blogs during May and the summer. Our NFL Draft take is a little stale, but still good. Our thoughts on Tiger winning the Masters practically has mold on it, but we'll give it anyway. Those and more in "the stack" for today, Saturday, May 4th:
Kentucky Derby preview
Churchill Downs and Louisville will be awfully crowded today as the run for the 145th Kentucky Derby takes place. This is always an exciting event. Fastest two minutes in sports they say and for good reason. Plenty of bets will take place and the race will captivate millions of people as we see which horse wins and is automatically put into whether or not they can win the Triple Crown discussion. Trainer Bob Baffert has three of the top four horses in this race. Omaha Beach was the heavy favorite, but he has now been scratched from the race which is a major bummer. He was likely going to be my pick to win the race. Now I have to go with someone else. Here is the field and their odds of as 4 PM ET on Friday:
Improbable: 5-1
Tacitus: 5-1
Maximum Security: 5-1
Game Winner: 6-1
Roadster: 9-1
Code of Honor: 12-1
Win Win Win: 14-1
By My Standards: 14-1
War of Will: 18-1
Vekoma: 24-1
Cutting Humor: 24-1
Gray Magician: 28-1
Plus Que Parfait: 29-1
Long Range Toddy: 42-1
Tax: 42-1
Master Fencer: 52-1
Spinoff: 55-1
Country House: 71-1
Bodeexpress: 99-1
Let's go with these three:…Maximum Security wins, Game Winner is second and Win Win Win places third. We'll see just how close I come on Monday. Was really hoping there would be some Game of Thrones horses in the field, but I guess that is not the case. Oh well. It should be a fun race. Enjoy it everyone!
NFL Draft thoughts
The NFL Draft has come and gone and honestly, I think almost every team drafted really well and plugged needs for their team. The one team that seemed to have lost in the draft is obviously the New York Giants. Daniel Jones? SMH. The Houston Texans thought they had Andre Dillard in their grasps only to see the Philadelphia Eagles trade up and snipe him. The Texans may have reached then with their offensive tackle selection and I'm just not sure it will be enough in the difficult AFC South.
I of course loved what the Minnesota Vikings did in addressing the offensive line throughout the draft and then getting tight end Irv Smith Jr. in the second round. Getting wide receiver Dillon Mitchell in the seventh round is a steal. The Chicago Bears got some great offensive players in running back David Montgomery from Iowa State and wide receiver Riley Ridley from Georgia.
Like I said, almost every team got better and that is going to make these divisional races so compelling this upcoming season. There are a few teams that you figure to be bad; the Giants, Miami Dolphins and the Cincinnati Bengals among them. The division that right now looks the most compelling to me is the NFC West.
Think about it. The Arizona Cardinals draft Oklahoma quarterback Kyler Murray number one and immediately supply him with weapons. Isabella from UMass is a stud of a wide receiver that they got in the second round and Iowa State wide receiver Hakeem Butler fell into their laps in the first pick of the fourth round. The Cardinals offense is going to put up points. The Seattle Seahawks drafted Ole Miss wide receiver D.K. Metcalf who may end up replacing wide receiver Doug Baldwin assuming Baldwin retires due to injuries. The San Francisco 49ers front four is going to be scary good and if Jimmy Garroppolo and running back Jerrick McKinnon rebound from their torn ACLs last year, they will have a big say in who wins this division. And of course, there are the Los Angeles Rams. The NFC West is very compelling.
It's the first time I can say, maybe ever, that the draft had mainly winners. I was really impressed by what teams were doing with their picks. The NFL season is a mere four months away!
Tiger's Masters performance
I, along with many others were captivated on Sunday, April 14th, with Tiger Woods on the prowl in his Sunday red attire. Tiger, in the final group, had a legitimate chance of winning his first major in over ten years and his first green jacket since 2005. Franesco Molinari would not go away quietly or without a fight. The front nine, Molinari just kept getting pars while Woods could only gain a stroke on him.
Everything changed on the 12th hole though when four of the final six golfers sunk their balls in the water, Molinari being one of them along with Brooks Koepka. That was the turning point in the tournament. Woods started to make birdies and his tee shot on sixteen that nearly fell for a hole-in-one pretty much sealed the deal. A carefully played 18th netted a bogey, but still a one shot win for Woods and it was so cool to see the emotion pour out of him. The jubilation. The first pump. The yelling! The embrace with his kids. It was fantastic. Golfers who were interviewed said it best. There are roars on the golf course and then there are Tiger roars. It is so cool and such an amazing redemption story given what all Tiger has gone through in his personal life and with his back injuries. He was close to never being able to play again. Now, we see that he can compete with the best young golfers in the game and still win majors.
Jack Nicklaus' majors record of 18 was once in jeopardy, but then with Tiger's injuries, everyone thought it was safely at reach. Now, we're talking about Woods' chances to surpass Jack yet again. There is something different about Tiger that makes golf so captivating. It's different than Koepka or Justin Thomas. Tiger is a major attraction and the ratings reflect that. There is no one that can do that for golf other than Tiger Woods. Jordan Spieth has potential as does Rory McIlroy, but I don't think they will ever reach Tiger's level. It was amazing to watch and I hope Tiger keeps winning majors. Here's hoping that he can win several more majors and maybe even surpass Jack's record. I know I'll be rooting for it.
Coming up Monday (hopefully): NBA and NHL Playoff reaction, Kentucky Derby reaction and more
---