"The Stack" 5-6-19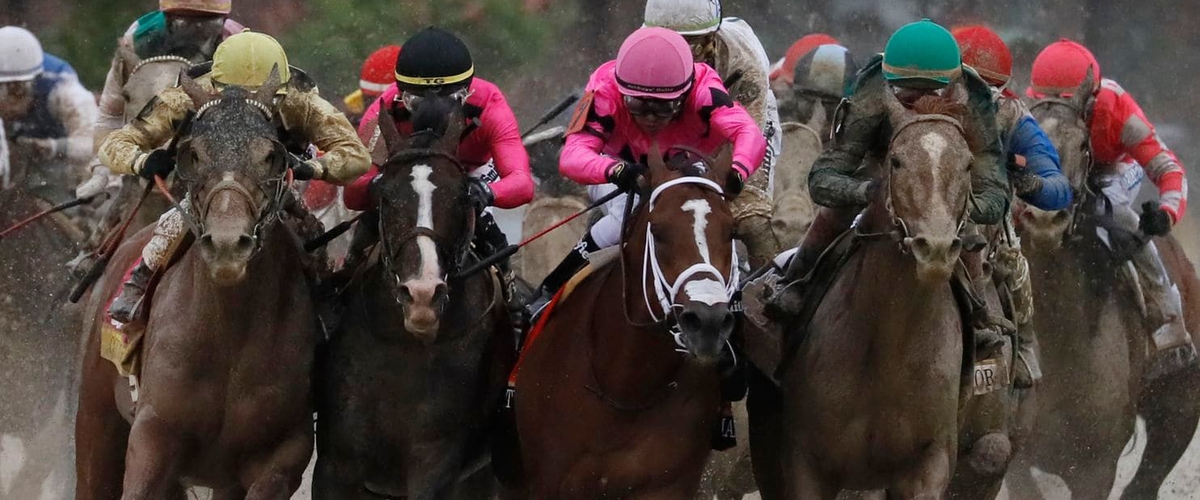 It was a first at the Kentucky Derby as Maximum Security got DQ'd leading the way to Country House claiming victory.
The Stack is back on this Monday and we don't have a whole lot to talk about other than NBA and NHL Playoffs and the controversy surrounding the Kentucky Derby so let's get right to "the stack" for today, Monday, May 6th:
Country House wins Kentucky Derby following DQ
Never before has there been such controversy surrounding a Kentucky Derby victory, but that is what we got Saturday. On a sloppy track (when doesn't it rain at the Kentucky Derby? It seems like it rains all of the time), Maximum Security, one of the favorites when the Derby began, led much of the final half of the race and crossed the finish line in first to win the 145th Kentucky Derby. Jockey Luis Saez thought he had his first career Kentucky Derby victory.
Oh wait! Riders of Long Range Toddy (18) and Country House (20) launched a complaint that Maximum Security cut off their horses and impeded the race and that Maximum Security shouldn't win. This happened only after the Maximum Security team was celebrating their victory. A replay review of over 20 (20!) minutes took place and it was determined by Barbara Borden, Kentucky's chief steward, that Maximum Security interfered on the turn home and impacted War of Will's (1) progress which in turn interfered with Long Range Toddy and Bodexpress (21). A unanimous consent to disqualify Maximum Security took place and Country House was the victor.
So, to get this straight, not only did Maximum Security not win, but the horse that was directly impacted the most didn't win. Instead they gave it to the horse that finished second, in this case Country House. What kind of crock is this?! We don't know if Country House would have won had the "interference" not taken place. It very well could have bid Long Range Toddy or Bodexpress. Why shouldn't one of them be given first place?
This was going to be a tough call either way. Was there interference? Well certainly Maximum Security made impact with the stride of one of the horses, but it didn't look like he veered over to them on purpose. Malicious intent? I don't think so. I would have stayed with Maximum Security as the victor, but I am not a horse racing expert so my opinion is just that, an opinion. Others know much more and clearly this was something that took a lot of time. Either way you slice it, controversy will forever surround the running of the 145th Kentucky Derby.
NHL Playoff update
The NHL Playoffs have been great! I mean really great! All of the upsets, the game sevens. And we aren't done yet. Who saw the Carolina Hurricanes in the Eastern Conference Finals by beating the Washington Capitals in seven games and then completing a four game sweep of the New York Islanders? I sure didn't. Can they cap off their Cinderella run with a trip to the Stanley Cup Final? Boston or Columbus will have a say in that and Columbus' Cinderella run might be coming to an end. Boston struggled early, but has gained their footing in this series and currently hold a 3-2 series lead with game six currently going on. I think Boston wins this series. They have too much firepower.
In the west, both series are really good. St. Louis and Dallas are headed to a game seven following the Blues convincing 4-1 road win in game six. The road team has won four of the six games so far. San Jose and Colorado is also good. Colorado has some star power, but the Sharks are the more veteran team. They currently hold a 3-2 series lead. I would guess that San Jose makes the Western Conference Finals. It's been a phenomenal Stanley Cup Playoff run so far. Here's hoping for more!
NBA Playoff Update
The first round of the NBA Playoffs sucked. Good ahead. Tell me I'm wrong. I'm not. The second round has been so much better. Every series is so evenly matched. Toronto and Philadelphia are tied 2-2. Milwaukee and Boston are currently playing game four with the Bucks up 2-1. Can the Greek Freak lead the Bucks to the series win? I think so. And I do think Kawhi Leonard will be able to lead the Raptors past the 76ers, but it won't be easy. He's going to need more performances likes what we saw in game four.
As for the west, the Golden State Warriors and Houston Rockets have played a contentious series this far. James Harden got poked in the eye. Steph Curry dislocated his finger and hasn't played great. If Kevin Durant keeps playing the way he has though, the Warriors will win. The series that has been the best is the series that people probably care the least about, Portland and Denver. Wasn't that an epic four overtime game in game three Friday night? And then Denver came back and won game four 116-112 thanks to Jamaal Murray and Nikola Jokic playing out of their minds. What a great series.
Coming up later this week: Reaction to top headlines in the sports world
---