"The Stack" 6-20-19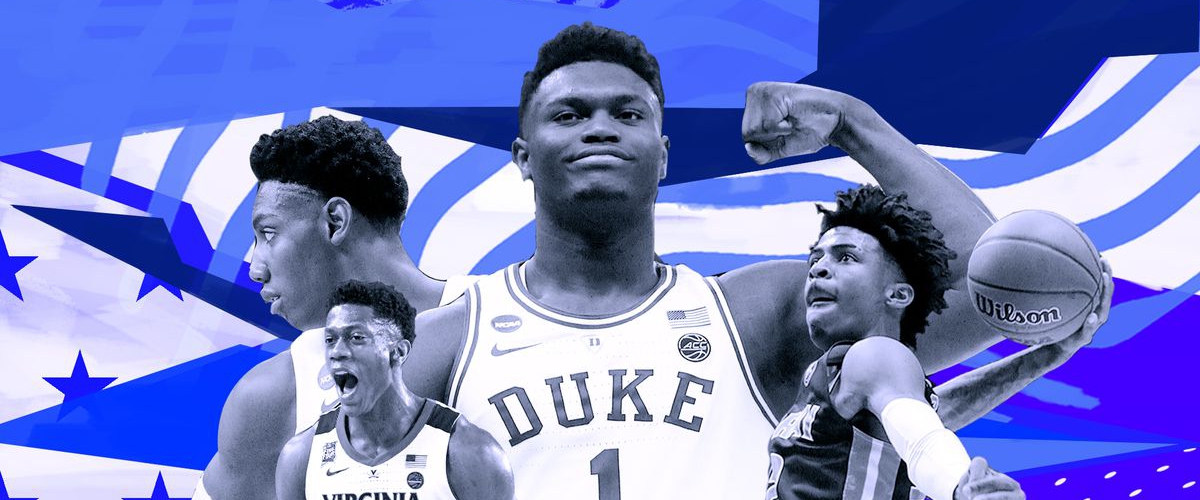 College basketball's stars will be drafted tonight. Zion goes to New Orleans, Ja Morant goes to Memphis, RJ Barrett goes to New York. What happens after that? We'll all find out together at 7 PM ET on ESPN.
It's been a while since The Stack last blogged. There is a lot going on and that will continue here for a while, but we will get back on the blogging train, I promise. We'll be better during the NBA and NHL Playoffs next year. Congratulations are in order to the Toronto Raptors and St. Louis Blues who won their first ever championships in the NBA and NHL respectfully. Hopefully Kawhi Leonard stays in Toronto. St. L:ouis winning the cup is an ultimate Cinderella story considering that they were in last place, not just in the western conference, but the whole NHL as of January 3rd. Amazing. The injuries suck for Golden State. Hopefully KD and Klay Thompson return to Golden State and don't venture elsewhere. Keep the team together. We could go on, but we're here today with an NBA Mock Draft that I'm sure you are dying to see. Only the top ten picks, because I don't know some of these international prospects. Not doing the entire lottery selection (14 picks), just ten, so let's get right to "the stack" for today, Thursday, June 20th:
NBA Mock Draft
1. New Orleans Pelicans – Zion Williamson (PF, Duke)
2. Memphis Grizzlies – Ja Morant (PG, Murray State)
3. New York Knicks – R.J. Barrett (SF, Duke)
4. New Orleans Pelicans (via L.A. Lakers) – Cam Reddish (SF, Duke)
5. Cleveland Cavaliers – Jarret Culver (SG, Texas Tech)
6. Phoenix Suns – Coby White (PG, UNC)
7. Chicago Bulls – Darius Garland (PG, Vanderbilt)
8. Atlanta Hawks – De'Andre Hunter (SF, Virginia)
9. Washington Wizards – Sekou Doumbouya (PF, France)
10. Atlanta Hawks (via Dallas Mavericks) – Jaxon Hayes (C, Texas)
First off, outside of the top three, I doubt very much that I get two more out of the top ten correctly. I am definitely going out on a limb by having the Pelicans take Reddish at number four and not, say a point guard. My thinking behind this is adding a teammate of Zion's will be beneficial for him, but the Pelicans could certainly go point guard and I would not have a problem with that. If the Pelicans go Reddish, they could be Duke Orleans or Blue Orleans or Duke South (okay that last one wasn't the best, but you get the point).
Garland has been rising and been the hot name as of late, but given his injury at Vanderbilt last year, I'm a little skeptical of him. How good truly is he? He won't slide further past number seven. The Suns definitely have a need at point guard and will take the best available point guard at six barring White and Garland both being gone. After that, who knows. It will be interesting to see how all of the lottery picks shakes out and how the entire first round and second round for that matter, plays out.
Coming up Friday (maybe): Reaction to the NBA Draft
---