"The Stack" 6-14-18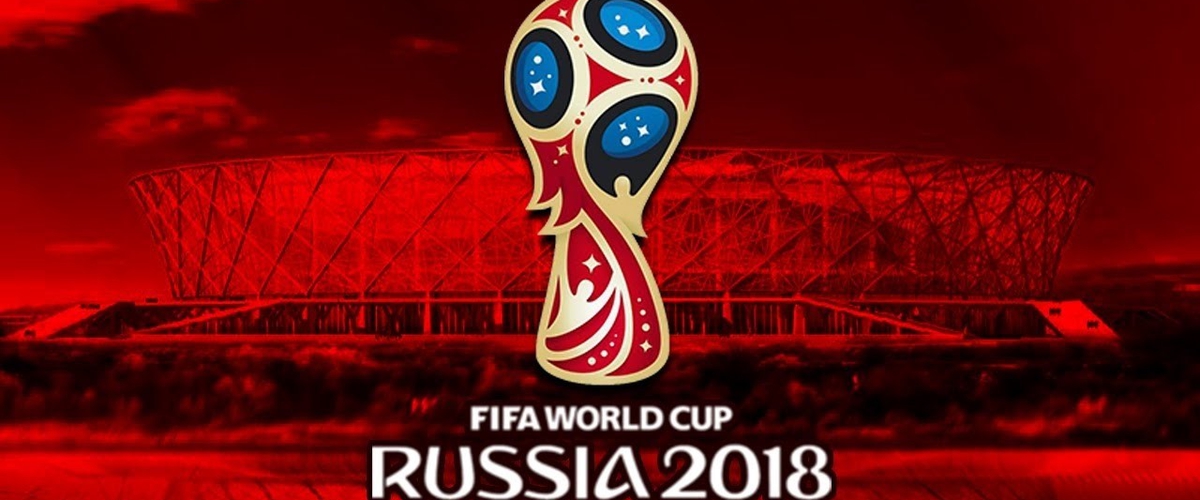 The FIFA World Cup starts today in Russia. It's going to be a fascinating month.
The Stack is back on this Thursday and the world rejoices (at least North America anyway) regarding FIFA's decision Wednesday to award the 2026 World Cup to Canada, the USA and Mexico. With the tournament expanding to 48 teams from its current 32, 10 matches each will be played in Canada and Mexico with the remaining 60 in the USA. Since the host nation always gets in, does that mean that Canada, Mexico and the USA will all be automatically in this World Cup? I would have to imagine so. Anyway, let's get right to "the stack" for today, Thursday, June 14th:
World Cup preview
I am not a huge soccer fan. Heck, I'm not even a soccer fan in general. Don't get me wrong, they are phenomenal athletes. Soccer just isn't my cup of tea. It's boring to me. Yet when the World Cup comes around I will watch some (not all) of the games and pay attention. The World Cup starts today in Russia with the host country taking on Saudi Arabia. On games can be seen on FOX and FS1. My team is Iceland after what they did in the Euros a couple of years ago. Plus they have the Skol chant and I'm a Minnesota Vikings fan. Hard not to root for them. Doesn't seem likely that they will make it out of pool play? Who will? Let's get some uneducated guesses from yours truly.
Group A (Russia, Saudi Arabia, Egypt, Uruguay)
This seems like a pretty open division, but then again what the hell do I know? Russia is a weak host country. I'm highly intrigued by Mohamed Salah of Egypt, but he is playing hurt with a bum shoulder I believe and it remains to be seen if he will even be close to himself. If he is, I think Egypt has a chance. Uruguay is the class of this group.
Winners advancing: Uruguay, Egypt
Group B (Portugal, Spain, Morocco, Iran)
Spain just fired their head coach. Not sure if that bodes well for them going into this tournament. At least they have shoes. Iran couldn't get their Nike shoes (boots) because of the whole sanction deal with the USA (not the greatest excuse by Nike) so I'm not sure what they will be wearing. Not like it will matter a whole lot though. Portugal has Cristiano Ronaldo. I like them to win this group.
Winners advancing: Portugal, Spain
Group C (France, Australia, Peru, Denmark)
France has had some disappointments in recent tournaments. I can't even remember how they did in the Euros. I think okay?? I like them in this group though over the likes of Australia, Peru and Denmark. Peru and Denmark will be an interesting battle for second, but I think I like Denmark slightly more. France wins this group.
Winners advancing: France, Denmark
Group D (Argentina, Iceland, Croatia, Nigeria)
Oh my Iceland squad. Come through again please. You've burst onto the soccer scene. Take it to Messi and Argentina. Oust Croatia. Take down Nigeria. Messi and Argentina will win this group so it comes down to second. Unfortunately, I think Croatia advances as well. Please prove me wrong Iceland. SKOL!
Winners advancing: Argentina, Croatia
Group E (Brazil, Switzerland, Costa Rica, Serbia)
Brazil is among the best in the world and should be considered among the favorites to win the World Cup. So they are advancing, but who joins them. Sorry Costa Rica. I just don't see it. Between Switzerland and Serbia it's tough, but I'll choose Switzerland by the narrowest of margins.
Winners advancing: Brazil, Switzerland
Group F (Germany, Mexico, Sweden, South Korea)
I feel bad for Sweden and South Korea. South Korea is a decent squad, but both them and Sweden got put in a murderous group here. How do you take down the likes of Germany and Mexico? I don't think they can. Germany wins this group.
Winners advancing: Germany, Mexico
Group G (Belgium, Panama, Tunisia, England)
Wasn't it Panama that helped knock the USA out of World Cup qualification? I bet a lot of Americans watching the World Cup are hoping Panama gets smoked. How about just be better at soccer USA? Anyway, England has had some issues the last few World Cups. It's time to right the wrongs of embarrassment. They advance along with Belgium.
Winners advancing: England, Belgium
Group H (Poland, Senegal, Colombia, Japan)
Japan has apparently made a coaching change that won't help them. I would really like to see Senegal advance. Let's do it Senegal! In the end I will take Poland to win with Colombia joining them.
Winners advancing: Poland, Colombia
World Cup winner: Germany
I'd love to see Ronaldo win, but I don't see it happening. England would be fun too. In the end, don't overthink it and take either Germany or Brazil. I'll take the Germans. Should be a fun World Cup for the next month. Enjoy it everyone!
U.S. Open preview/prediction
The U.S. Open tees off today in Shinnecock (New York) (like the World Cup, this coverage too is on FOX) and the fairways are wide, but the greens are unforgiving. Dustin Johnson won last week, but no golfer who won the tournament preceding the U.S. Open has ever won the U.S. Open. I would really love to see Tiger Woods win or at the very least be in contention, but unfortunately I do not see that happening unless he gets off to some good starts right away. I'm always a fan of Jordan Spieth and Rory McIlroy. Why not have one of them win? Maybe a guy like Hideki Matsuyama will win. The players tend to struggle at the U.S. Open which is why people like to watch it. Is a score of eight under (-8) too high? Quite possibly, but in the end I'll pick my boy Jordan Spieth to win it again.
Coming up Friday: Reaction to top stories in the sports world
---