"The Stack" 6-3-18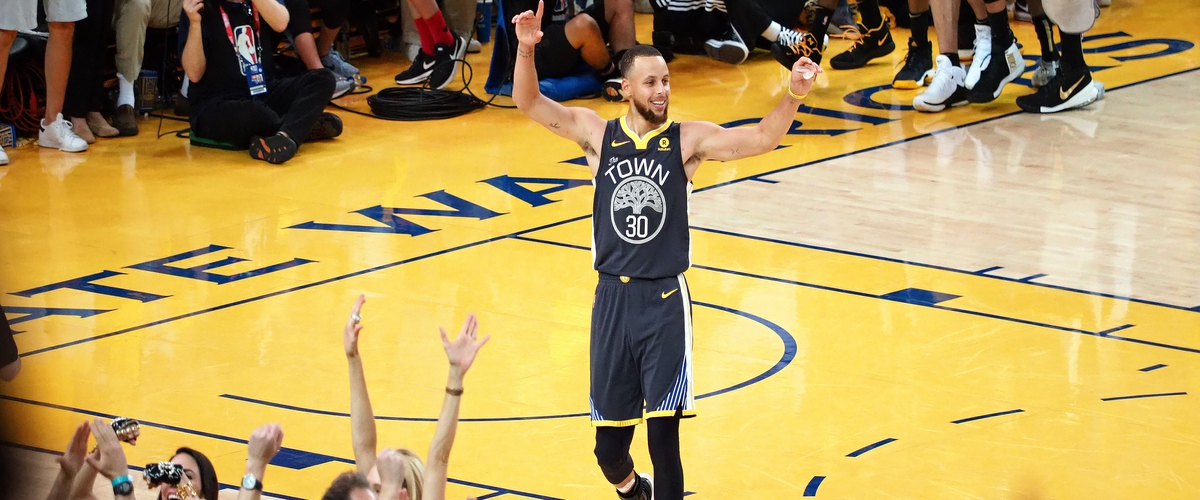 Steph Curry had it going in game two from beyond the arc. He made an NBA record nine threes as the Golden State Warriors raced past the Cleveland Cavaliers 122-103 to take a 2-0 NBA Finals series lead.
The Stack is back on this Monday and it's do or die time for the Cleveland Cavaliers as game three looms on Wednesday. They got blown out Sunday night in Oakland. Reaction to that plus the Capitals take a 2-1 Stanley Cup Final lead so let's get right to "the stack" for today, Monday, June 4th:
Curry makes history, Warriors rout Cavs in NBA Finals game 2
Steph Curry made an NBA Finals record nine three-pointers and the Golden State Warriors pulled away in the fourth quarter to take down the Cleveland Cavaliers 122-103 and take a 2-0 series lead in the NBA Finals. Still the Warriors didn't play their best game yet they still scored 122 points. They were outscored in the third quarter and the Cavs kept within reach for a while, but Curry went off in the fourth quarter scoring 16 points including five-for-five from beyond the arc. LeBron James didn't have 51 points in this one (only 29) and there was no real controversial calls and J.R. Smith didn't do anything stupid which is nice. In fact, Warriors fans loved seeing J.R. so much that they chanted "MVP", "MVP" when he was at the free throw line. Those facetious Warriors fans. Yes the Cavs were only down by ten points after three quarters, but I never felt like they were really going to win. The Warriors need that killer mentality for game three because you know the Cavs will play better. Having Andre Iguodala would help too. Well see if the knee is in good enough shape to play in game three. Game three is Wednesday night at 9 PM ET on ABC.
Caps take series lead on Golden Knights
The Stanley Cup Final between the Washington Capitals and Vegas Golden Knights has been a back-and-forth affair, but game three was not like that. Maybe the Golden Knights just got psyched out by the Capitals rolling out season ticket holder Pat Sajak of Wheel of Fortune fame to announce the starting lineups. Highly unlikely. That wasn't nearly as good as what the Golden Knights do for their opening with medieval knight fights, but either way, the Golden Knights couldn't get shots on net. The Capitals did a great job defensively of tightening things up and closing the windows where the Golden Knights could get their shots. The Capitals broke a scoreless tie in the second period a few minutes in and Alex Ovechkin would make it 2-0 after he was on the receiving end of a beautiful pass. It was an even better shot and though the Capitals would turn the puck over in the third period leading to a Golden Knights goal to make it 2-1, the Capitals were in control. They won 3-1 and will look to go up in the series by that same number, 3-1, tonight at 8 PM ET on NBC. The Capitals played their best home game of the playoffs arguably. Home ice has not been great to the Capitals this postseason. It was Saturday night. There was a lot of red and it was loud. We'll see if they can keep it going to night. Vegas will be ready. Hope it's a good game.
Coming up Tuesday: Game 3 Stanley Cup Final reaction
---