"The Stack" 6-9-18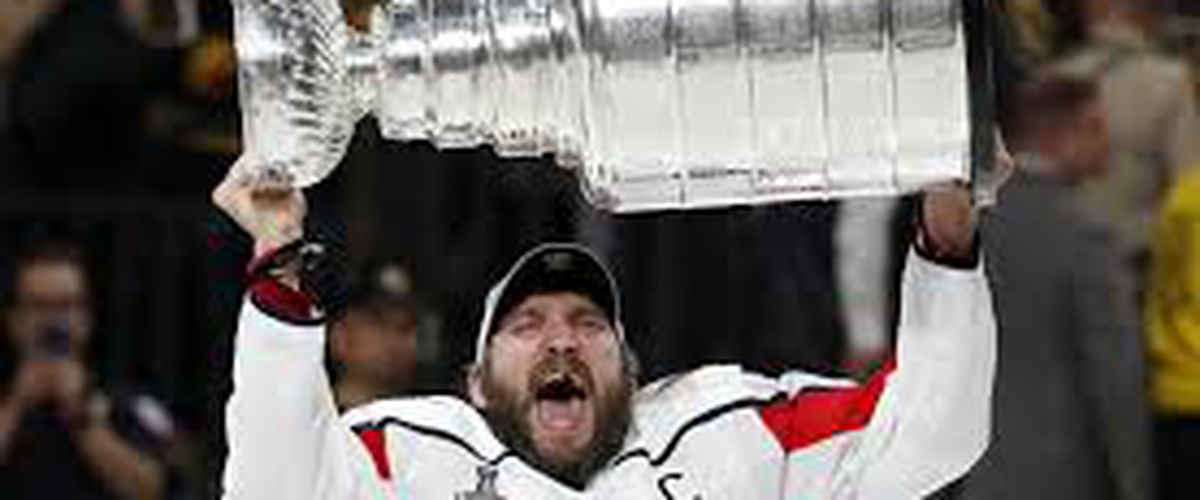 Alex Ovechkin and the Washington Capitals finally broke through and won their first Stanley Cup in franchise history with a 4-3 win over Vegas in game five of the Stanley Cup Final to win the Final 4-1.
The Stack is back on this Saturday and the NHL season is over :(. The Washington Capitals are your Stanley Cup champions after knocking off Vegas last night. Reaction to their win and plenty more so let's get right to "the stack" for today, Saturday June 9th:
Capitals win first Stanley Cup in franchise history
Alex Ovechkin is a Stanley Cup champion. The captain and his team finally came through and took down the Vegas Golden Knights 4-3 to win the series 3-1 and their first Stanley Cup championship in 44 years (see Wild fans, it could be worse). Both goalies were sharp early on. Washington and Vegas traded shots and excellent scoring opportunities, but Braden Holtby and Marc Andre-Fleury held strong in the first period.
The second period would be a different story. In a span of six minutes and 32 seconds, there would be four goals, two by each team. Ovechkin put a laser into the net on a power play to give the Capitals a 2-1 lead. It was a beautiful pass and Fleury read the play all the way, but the shot went off his pad and into the net. Speaking of into the net, a Golden Knight ended up in the net on Vegas' second goal of the game, but because there was both a Capital and a Golden Knight player battling for position, when the skate hit Holtby and tripped him, there was no goaltender interference. Washington challenged it, but the goal was upheld. Vegas would grab the lead on the power play with just under 30 seconds left in the second period when Riley Smith put the puck into a wide open net. Holtby was out of position. A scrum ensued, but the damage was done. The Golden Knights were up 3-2.
Vegas looked like they were just trying to hold onto the lead though in the third period. They weren't crashing the net and getting a lot of shots on goal. They looked like they were trying to play defense and not let Washington break through, but you know what they say…prevent defense only prevents you from winning. Devante Smith-Pelley tied the game 3-3 after Brooks Orpik barely kept the puck in the zone. He flipped the puck towards Fleury and Smith-Pelley made a beautiful move and scored. The Capitals would take the lead for good when Lars Eller cleaned up a rebound and put the puck in a wide open net. Fleury thought he had the puck, but it squeezed out behind him and Eller took advantage. Vegas never really got closer and Washington won by that same 4-3 score to win their first Stanley Cup in franchise history.
Afterwards, the great tradition of the handshake line took place (best thing the NHL does) and skating around with the trophy. It was so awesome seeing Ovechkin skate around with it. You could tell just how much it meant to him. All of that pressure off of his shoulders. You saw it in the interviews and you saw how much it meant to T.J. Oshie whose dad is fighting Alzheimer's. It's a moment they will never forget. What a wonderful time for these guys. In a year where people doubted this Capitals team, perhaps that is all that they needed. Fly under the radar and all would be okay. They did that and now they are Stanley Cup champions. I would have loved to see the series go at least one more game, but I am happy to see the Capitals win.
Bryan Colangelo resigns from the 76ers
We (I) haven't given this whole Twitter burner account story involving Bryan Colangelo of the Philadelphia 76ers much attention. I should have at least a little bit and for that I apologize. News yesterday came out that Colangelo resigned his position with the 76ers as his reputation was something that would never be the same. Turns out it was his wife that was behind the accounts though I have an extremely hard time believing that Colangelo had absolutely nothing to do with the whole situation and had no idea of the burner accounts. He certainly didn't do a lot with the burner accounts, but the damage has been done and he has now resigned. He said that his wife erred in judgement (no really??!), but that they would work through as they are a family. This puts the Philadelphia 76ers in a really weird spot however. They were bad for years and once Sam Hinkie was let go, Colangelo came in and worked his magic though part of the success of this young 76ers team has to go to Hinkie for what he did in putting the 76ers in position to get the young guys. After all, he wasn't the one to draft Markelle Fultz number one overall. That would be Colangelo. Where the 76ers go from here remains to be seen. They have a bright future and no doubt will attract a good candidate for their front office, but I doubt it will be anyone nearly as good as Colangelo. This was a weird story and the 76ers are now dealing with another obstacle in their pursuit of LeBron I mean an NBA title.
Belmont Stakes
Will we see the second triple crown winner in four years? American Pharoah did it in 2015. Justify is seeking to do it this year. It's a ten horse race by the sounds of it and Gronk will be there too. No, not New England Patriots tight end Rob Gronkowski (though maybe he will be), but instead Gronkowski the horse who is a 12-1 favorite. Hopefully the weather is better this time around as the first two legs of the Triple Crown have been dogged by rain. On a dry track is Justify truly the best? Is he even better than the other two races? We're all about to find out and for my money (if I were betting any) I will take Justify to win the race and win the Triple Crown. Enjoy the race everyone. Coverage is on NBCSN and NBC with the race on NBC.
Golden State Warriors @ Cleveland Cavaliers 9 PM ET ABC (Warriors lead series 3-0)
It seems like if the Cavs wanted to win a game and get back in this series that game three was the game to do it. They can't expect Steph Curry to go 3-for-16 including 1-for-10 from beyond the arc like he did in game three. Will Kevin Durant go off for 43 points again? I doubt it. Will LeBron put up close to 50 points? I wouldn't bet against it. The Warriors want to sweep the Cavs after losing to them in game four last year that prevented them for getting a perfect postseason run. They still really haven't played a complete game. I look for that tonight in a closing effort. Picking the Warriors for the sweep. Let's go Warriors!
*Note: This blog was written prior to the Warriors sweeping the Cavs with a 108-85 victory in game four. We'll have more on them on Monday.*
Coming up Monday: NBA Finals reaction plus other headlines from the sports world
---