"The Stack" 7-30-20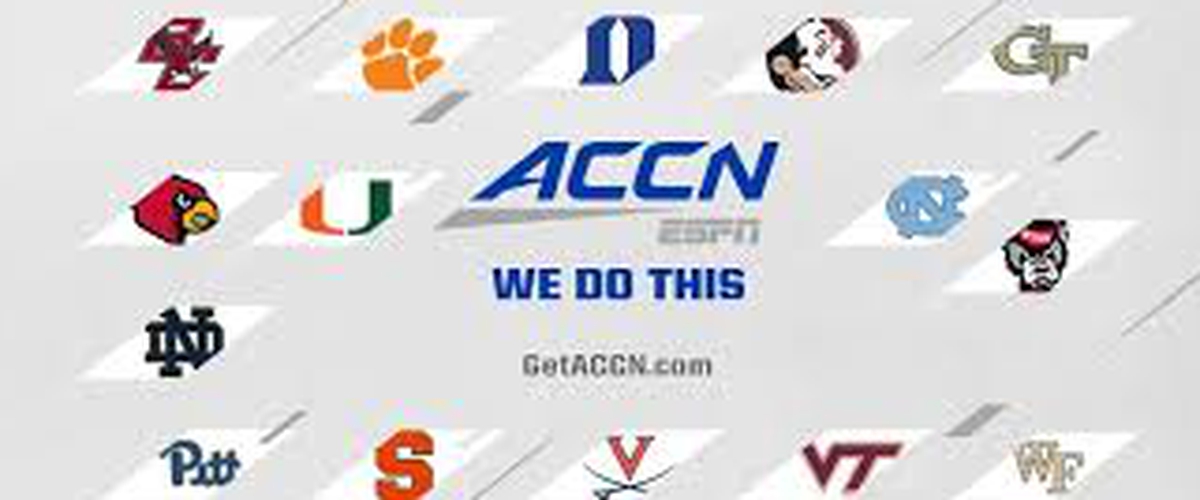 The ACC has agreed to a ten game conference schedule plus one non-conference football game for the upcoming college football game. Whether or not we have a season or a season that starts on time remains to be seen.
The Stack is back on this Thursday and basketball is back! If you are into that, TNT has a doubleheader tonight. We'll discuss the NBA starting up plus the ACC making a move to save their college football season so let's get right to "the stack" for today, Thursday, July 30th:
NBA season resuming
After a lot of thoughtful and careful planning, the NBA resumes play tonight with a short regular season (8 games for each of the 24 teams I believe) from the Walt Disney World complex in Orlando. The NBA has done a remarkable in their making of the bubble and ensuring proper quarantine measures for all parties (media, players, etc.) Tonight, the first two games of the continued season start up again:
Utah Jazz VS New Orleans Pelicans 6:30 PM ET TNT
LA Clippers VS LA Lakers 9 PM ET TNT
Yes there are storylines to watch for like how will Giannis be after suffering a knee injury that caused him to miss a few games prior to putting the season on pause. Has Rudy Gobert learned his lesson? How are the Clippers going to look? And what about LeBron James and the Lakers?
The biggest thing though to look at is the races for the final playoff spots and also some jockeying for position once the playoffs begin. The eastern conference has relatively little drama. Toronto is three games up on Boston for the two seed. Hard to see Toronto losing that. Miami is two games up on both Philadelphia and Indiana for the four seed. These are all three good teams and two of them will be pitted against one another in the first round of the playoffs. Philadelphia really seems to be the darkhorse team that a lot of people are looking at to upend Milwaukee. It remains to be seen if that happens.
The western conference is far more intriguing. The three through seven seeds are within four games of one another. The jockeying for playoff positioning amongst these teams (Denver, Utah, Oklahoma City, Houston & Dallas) is going to be a lot of fun to watch, but so too is the battle for the eight seed, currently held by Memphis. Breathing down their necks are:
· Portland (3.5 games back)
· New Orleans (3.5 games back)
· Sacramento (3.5 games back)
· San Antonio (4 games back)
· Phoenix (6 games back)
The team everyone has eyes on is New Orleans. If Zion, who recently came back after dealing with a family issue and is questionable for tonight's game, can elevate his play the Pelicans have enough force to catch Memphis and take them down, especially with the recent struggles Memphis had after the all-star break. Granted, their schedule was really difficult, but still, New Orleans is the favorite to get that final spot I think.
Get ready! It's going to be a wild couple of weeks until the playoffs start.
ACC announces football schedule that includes Notre Dame
Let's get right to the point. The ACC approved on Wednesday a plan that will lump all teams from the ACC into one division. Ten games will be conference games and there can be one non-conference game. With the Pac-12 and Big Ten already announcing a conference only schedule, the ACC needed to act and act quickly. Now we wait to see what the SEC and Big 12 decide to do. Chances are they will adopt a model similar to that of the ACC. One division for the ACC is going to be interesting, but in these COVID-19 times, anything that can be done to salvage the college football season is needed and necessary. So at the end of the day, if this is the best thing for the ACC, then so be it. What's more, the ACC is including Notre Dame as a full member for the season. This is huge news! Whether this means Notre Dame will give up their independent status in the future and join the ACC fully in all sports remains to be seen, but given that Notre Dame already had a bunch of ACC opponents on their schedule, this makes sense. Again, college football is going to be different this season. Adding Notre Dame to the ACC is just another thing that is changing.
Coming up Friday: NHL Qualifying Round preview
---