"The Stack" 8-9-18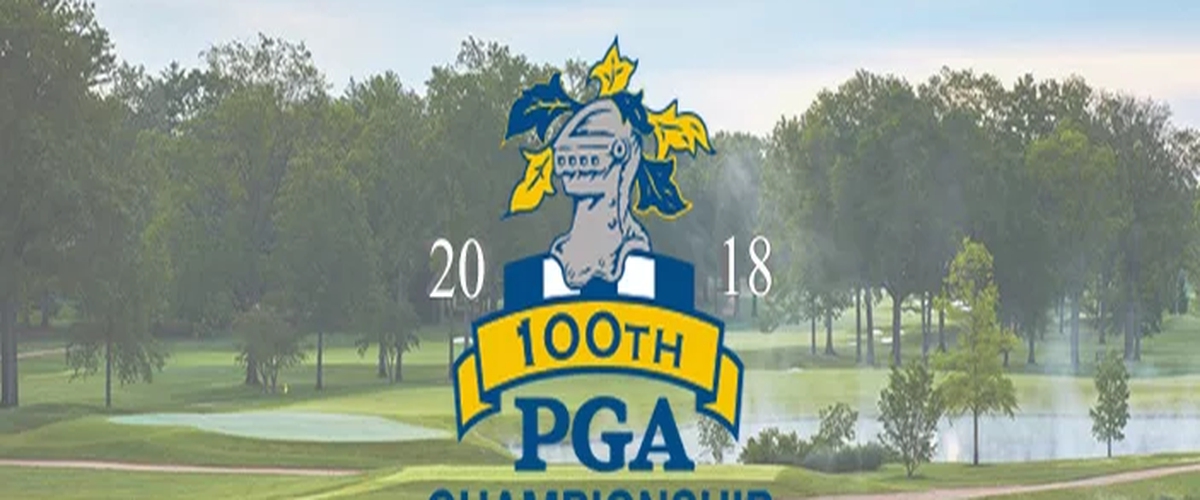 The PGA Championship tees off today at Bellerive in St. Louis. Golf's final major has plenty of intriguing storylines.
The Stack is back on this Thursday and golf's last major is upon us so we'll get to that plus some basketball talk so let's get right to "the stack" for today, Thursday, August 9th:
NCAA approves new college basketball rules
There is still a long ways to go to make the game of college basketball better, but the NCAA at least started that process Thursday by unveiling several new rules to better help the players. One of the rules will now allow underclassmen to enter the draft go through the combine and come back to their school if the go undrafted. I like this rule. The NCAA will also allow college players to have agent representation provided that request an evaluation from the NBA Undergraduate Advisory Committee. This likely will be only for the elite college basketball players. However, how do you determine who is elite? That's a great question. The NCAA wants USA Basketball to do it. Um, come again? Why would USA Basketball be responsible for this? If anything, maybe have ESPN or any other site that has rankings for these players determine if they are elite. That seems simple enough. So simple that the NCAA overlooked it. Shocking! If you were surprised by what happened Wednesday, you aren't alone. Apparently it caught the NBA and USA Basketball off guard, because they didn't think that these rules were fully agreed upon. The NBA needs to help out the NCAA and help make some rules regarding players having to play at least two years in college (preferably) or leave right from high school to make the game of college basketball better which will in return help the NBA have better players coming right out of college. There were other changes as well, but those are the two biggest There is still much work that needs to be done to help change the rules and make college basketball better (like it once was) .I deem a start, but there is plenty of skepticism regarding this and ESPN's Jay Bilas even called this "window dressing". Let's just say many are skeptical of these rules.
Christmas Day games announced
The NBA announced the opening games on Wednesday, giving us a chance to see when LeBron James will make his home debut now as a Los Angeles Lakers (October 20th I think). Martin Luther King Jr. Day games were announced, but everyone's eyes were on the Christmas Day schedule and for the most part it seems to be okay.
· Milwaukee Bucks @ New York Knicks Noon ET ESPN
· Oklahoma City Thunder @ Houston Rockets 3 PM ET ABC
· Philadelphia 76ers @ Boston Celtics 5:30 PM ET ABC
· Los Angeles Lakers @ Golden State Warriors 8 PM ET ABC and ESPN
· Portland Trailblazers @ Utah Jazz 10:30 PM ET ESPN
It's no surprise that the Knicks are on even though they stink. They shouldn't be on Christmas Day, but just consider them the Detroit Lions of the NBA. It's a Christmas Day tradition. It would have been great to see Toronto take on San Antonio on Christmas Day. Kawhi Leonard returns to San Antonio. That would have been great. All eyes will be on the Lakers and Warriors. LeBron James versus Kevin Durant, Steph Curry and the rest of the Warriors. That out to be really good. The rest of the schedule will come out either later this week or next week.
NFL Preseason games
Week one of the NFL preseason officially kicks off tonight with twelve games. They are:
Carolina Panthers @ Buffalo Bills 7 PM ET
Chicago Bears @ Cincinnati Bengals 7 PM ET
Tampa Bay Buccaneers @ Miami Dolphins 7 PM ET
Cleveland Browns @ New York Giants 7 PM ET (NFL Network)
Pittsburgh Steelers @ Philadelphia Eagles 7 PM ET
New Orleans Saints @ Jacksonville Jaguars 7 PM ET
Washington @ New England Patriots 7:30 PM ET
Los Angeles Rams @ Baltimore Ravens 7:30 PM ET
Tennessee Titans @ Green Bay Packers 8 PM ET
Houston Texans @ Kansas City Chiefs 8:30 PM ET
Dallas Cowboys @ San Francisco 49ers 10 PM ET (NFL Network)
Indianapolis Colts @ Seattle Seahawks 10 PM ET
Storylines of note for today's games include getting our first look at rookie quarterbacks Josh Allen (Buffalo) and Baker Mayfield (Cleveland). How will they do in their first NFL game action? Deshaun Watson is back, but will he play much if at all tonight? We'll see. The battle of Pennsylvania is taking place. Fly Eagles Fly?? Football is back. Just four more weeks until the regular season starts.
PGA Championship preview
Golf's final major, the PGA Championship, tees off today at Bellerive in St. Louis. Seems kind of weird that the tournament is in St. Louis mainly because it isn't a course that we've seen much of…at least not that I can recall. Of course all eyes will be on Tiger Woods. He fell over the weekend last weekend at the Bridgestone. Will he be able to hold up at the PGA Championship? We're about to find out. I'd love to see Jordan Spieth complete the career grand slam, but based on his final round at The Open a few weeks ago, where is his mind at? Dustin Johnson is always a good bet, but I'll take Justin Thomas to win. He's played really well this year and I will take him to win the final major of the year. It should be a fun four days. Catch the action on TNT and CBS.
Coming up Friday or otherwise Monday: Reaction to top headlines/stories in the sports world
---