"The Stack" 9-18-20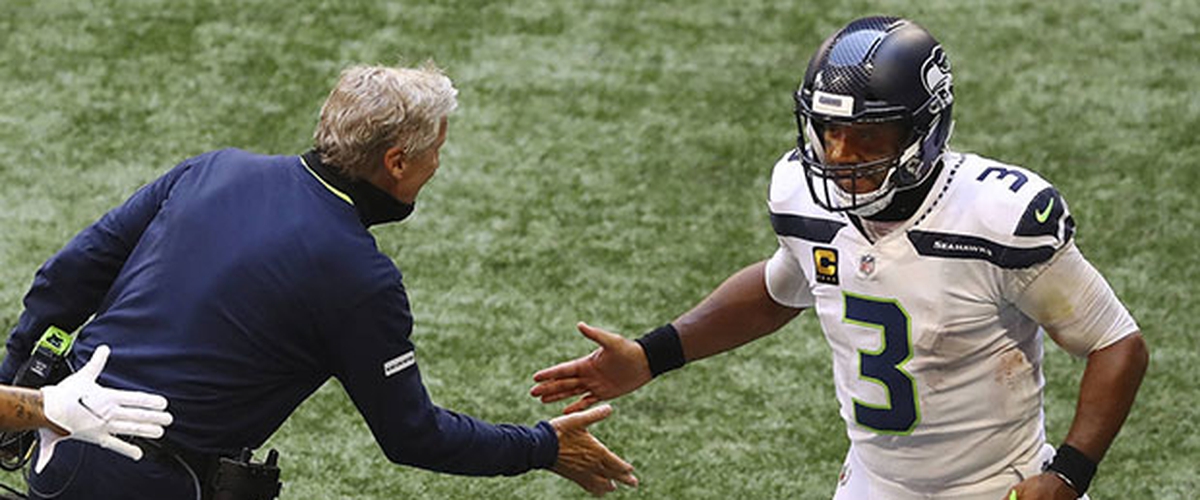 The Stack is back on this Football Friday and that was a very entertaining we saw last night on TNF in the Battle of Ohio. Cincinnati Bengals quarterback Joe Burrow played well overall, but the Bengals could not stop the Cleveland Browns rushing attack. Baker Mayfield played with a different level of tenacity than we've seen in quite some time. In a battle of #1 overall picks, it was Mayfield and the Browns who survived with a 35-30 victory. What else will we see in week 2? Let's find out with some previews and predictions in "the stack" for today, Friday, September 18th:
1-0 Jacksonville Jaguars @ 1-0 Tennessee Titans 1 PM ET CBS
Who would have ever thought that this would be a battle for first in the AFC South? Yes, I know it's only week 2, but the Jaguars are 1-0. Come on! We need to celebrate that! We'll see what Minshew Magic has in store, but I think the Titans are just too good and emerge victorious.
Prediction: Titans 27 Jaguars 16
0-1 Carolina Panthers @ 0-1 Tampa Bay Buccaneers 1 PM ET FOX
Tampa Bay Buccaneers fans should not fret over how Tom Brady and the team looked last week against the New Orleans Saints. The Saints are a really good team. Lose to the Panthers, and then there is plenty of reason to worry. I don't think that will happen.
Prediction: Bucs 37 Panthers 16
0-1 Denver Broncos @ 1-0 Pittsburgh Steelers 1 PM ET CBS
Sure the Steelers won last week, but I'm not so sure that they are one of the teams you need to fear in the AFC. The Broncos offense should be better this year, but Drew Lock is still a young QB and the Steelers defense will take advantage of that. Look for the Steelers to remain undefeated and the Broncos to remain winless.
Prediction: Steelers 27 Broncos 17
1-0 Los Angeles Rams @ 0-1 Philadelphia Eagles 1 PM ET FOX
I was thinking Philly would win this game almost all week long because they can't be as bad as what they showed last week against Washington, right? Particularly in the second half. Carson Wentz got sacked eight times and guess who comes to town? Aaron Donald. He's licking his chops and looking forward to going against that offensive line. I think I'm switching and going with the road team though I am not confident with this whatsoever.
Prediction: Rams 20 Eagles 16
0-1 San Francisco 49ers @ 0-1 New York Jets 1 PM ET FOX
The 49ers looked somewhat surprisingly bad last week. I'm not sure they are better this week, especially after cornerback Richard Sherman went on IR, but I know they are better than the Jets.
Prediction: 49ers 20 Jets 10
1-0 Buffalo Bills @ 0-1 Miami Dolphins PM ET CBS
I'm not sure if I can still fully buy into quarterback Josh Allen and the Bills. They are a good team, but I'm holding out for a little bit longer. The Dolphins are going to have fans in the stands and this is a good Dolphins are a better team than they were last year. They will give the Bills a run for their money. Low-scoring affair here, but I think the Bills ultimately win.
Prediction: Bills 20 Dolphins 16
0-1 Minnesota Vikings @ 0-1 Indianapolis Colts 1 PM ET FOX
This almost seems like a must-win game for both teams. Both teams have playoff expectations and Super Bowl aspirations. The Vikings defense is very concerning to me, but fortunately they are going against the turnover-prone Philip Rivers. The Colts offensive line is very good and their ground game likely will decide this game. I don't feel good about it, but I'm going to try and go with the Vikings again.
Prediction: Vikings 23 Colts 20
0-1 Detroit Lions @ 1-0 Green Bay Packers 1 PM ET FOX
The Lions should have won in Green Bay last year, but were jobbed by the officials. After last week's collapse against the Bears, I don't see the Lions being able to bounce back against Aaron Rodgers and the high-powered (at least for one week) Packers offense.
Prediction: Packers 34 Lions 20
0-1 Atlanta Falcons @ 0-1 Dallas Cowboys 1 PM ET FOX
Expect points a plenty in this one. Both teams have fantastic offenses, but their defense aren't so great. The Cowboys have what appears to be a better defense though and they will be playing in front of some fans which should help. The Falcons are going to be extra desperate as they can't afford to go in an 0-2 hole in a division with the Saints & Bucs, but that is where they are going to end up after Sunday.
Prediction: Cowboys 37 Falcons 30
0-1 New York Giants @ 1-0 Chicago Bears 1 PM ET CBS
The Bears were lucky to come back and beat the Lions in week 1. The Giants need their offensive line to create some holes for running back Saquon Barkley. The Giants played better on Monday night than what we saw last year, but I don't see them being able to get the best of the Bears defense much. Bears will stay undefeated.
Prediction: Bears 24 Giants 13
1-0 Washington @ 1-0 Arizona Cardinals 4:05 PM ET FOX
Never thought this would be a matchup of two 1-0 teams. I give Washington a lot of credit for what they did last week coming back to beat the Eagles, but Kyler Murray and company are just going to be too good. This Cardinals team is legit and they will prove it once again on Sunday.
Prediction: Cardinals 27 Washington 16
1-0 Kansas City Chiefs @ 1-0 Los Angeles Chargers 4:25 PM ET CBS
The Chargers are playing their first home game as tenants in the new SoFi Stadium. It would be interesting to see just how many Chargers fans would be in attendance if they could have fans. The Chiefs don't need more time to figure out a way to beat the Chargers. Hall-of-famer Patrick Mahomes will do his thing again.
Prediction: Chiefs 31 Chargers 17
1-0 Baltimore Ravens @ 0-1 Houston Texans 4:25 PM ET CBS
The NFL schedule makers did the Texans no favors by having to face Patrick Mahomes and Lamar Jackson the first two weeks of the season. Jackson versus Deshaun Watson is practically must-see TV. It's two of the top three QBs in the AFC. Jackson will come out on top.
Prediction: Ravens 26 Texans 17
1-0 New England Patriots @ 1-0 Seattle Seahawks 8:20 PM ET NBC
A rematch of the tremendous Super Bowl roughly a half decade ago…2015 I believe. Maybe Seahawks coach Pete Carroll will run the ball from the one-yard line this time around if he is down there. Russell Wilson is a better QB now than he was back then. The Seahawks defense is going to have to figure out how to stop Cam Newton, but I think they will and do just enough to take down the Patriots.
Prediction: Seahawks 24 Patriots 20
Coming up Monday: Week 2 NFL reaction plus MNF preview and prediction
---