Group of 5 Top 4 after Week 12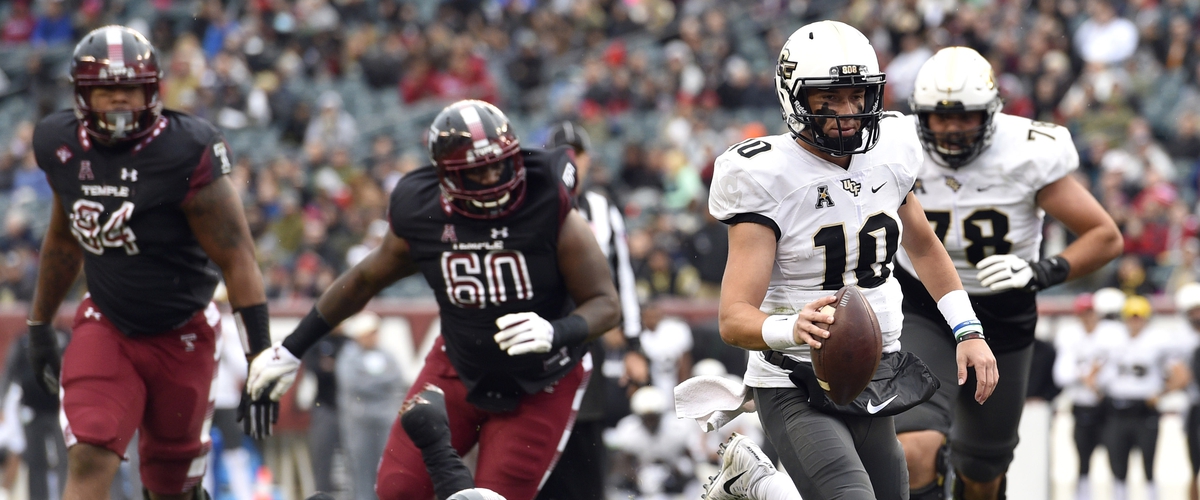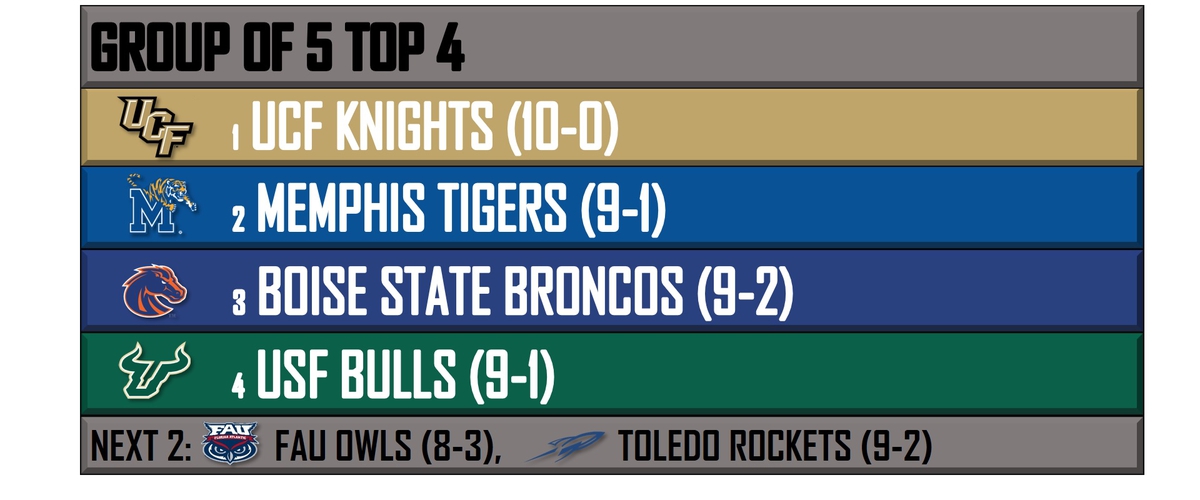 RELATED ARTICLES: CFP TEAMS, GOPHERS UPDATE, WEEK 13 PREVIEWS
UCF's made it this far, and the biggest game of their season awaits this weekend. The Knights took care of business last week against Temple, and can now turn their attention to USF. If Scott Frost's team can get past the Bulls, a rematch awaits against Memphis. If the Knights want to make a New Years Six bowl game, they're definitely going to earn it.
Memphis is playing really good football, and their offense might just be impossible to stop. Their defense also continues to improve, and made some key stops against SMU on Saturday to help the Tigers pull ahead. The AAC West is theirs, and Mike Norvell has his team in position to not only win the conference, but earn a New Years Six bowl game trip as well.
Boise State was revived as of late, but they might need some help if they will take the NY6 bid. Still, the Broncos are probably just happy to be in this position. A heartbreaking loss to Washington State early in the year could have derailed the season, but that hasn't been the case. The return of Brett Rypien also did wonders for the offense, and Air Force felt the full effect this weekend.
It was ugly to say the least, but that's what happens when you're looking past the team you're playing. USF continues to struggle to pull away in games, and the Bulls really need to get their act together if they want a chance at beating UCF this week. With Quinton Flowers, the Bulls certainly have the talent to do so, but that same talent has also been inconsistent this year. We've been waiting for them to break through all year, but will it ever happen?
I would not want to play against FAU right now, as momentum is well on their side. Devin Singletary continues to have a monster year, and the offense kept humming along against FIU in the Shula Bowl. Whoever gets the Owls in a bowl game will have their hands full.
Toledo left the top six teams for a brief moment, and losses in front of them allowed for the Rockets to return. A 66-37 dismantling of Bowling Green showcased their offensive firepower, reminding the MAC that one loss won't ruin their season. One more win clinches the MAC West title, putting the Rockets in the championship game for the first time since 2004.