Boat Inspection: Minnesota Gophers football after Week 12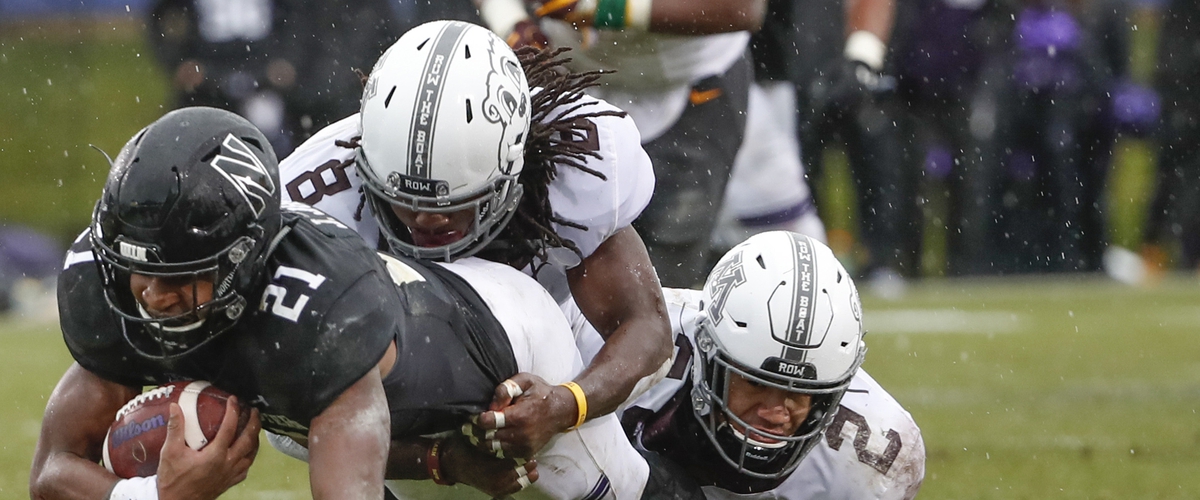 RELATED ARTICLES: GROUP OF 5 TOP 4, CFP TEAMS, WEEK 13 PREVIEWS
STATUS: Look good, play......not good
LAST WEEK: L, 39-0 at Northwestern
Ok, the game really speaks for itself. Ugly, awful, horrendous, whatever you want to say about it that's negative: you're probably right. It was not the game we hoped for going into this week, and it wasn't even close. So ignore for today the fact that it was our worst performance of the season, and focus on the positives. We're still one game away from bowl eligibility, and we at least looked good against the Wildcats. I personally haven't disliked (at least not vehemently) any uniform combinations the Gophers have pulled out this year. The white lids, white uppers, and charcoal grey pants were dope in my opinion, and the enlarged Goldy Gopher head is great as well. Throw in the grey facemask and the uniforms have been the best Minnesota's ever had. In an age where everyone seems to be switching their uniforms weekly, the Gophers are simply catching up. But it's great that we're trying, and I can't wait to see what they show up with this week.
UP NEXT: vs Wisconsin
Since Thanksgiving is tomorrow, I'm posting this today. Through the trials and triumphs, we as Gopher fans (and hopefully as people in our non-sports lives) have plenty to be thankful about. I am thankful that PJ Fleck is our coach. This program seemed to be spiraling out of control lately, and we needed a change. Something different. Fleck has provided a positive change, and one that has made an impact on the culture surrounding this program. We as humans have a tendency to dislike something because it's different. I'll admit, I thought Fleck was a little strange when I first listened to him. But, if you listen to WHAT he's saying instead of how he presents it, you will understand what he's trying to do and find that this is not an act. He believes everything he says, and his actions are who he is. I wouldn't want it any other way.
This may sound weird, but I am thankful for the rivalries that Minnesota has. Not that I'm thankful for those teams specifically (who all suck by the way), but I'm thankful Minnesota has rivals. Rivalry week is always more special. Players, coaches, and fans alike all have at least one game circled on their calendar, and games like this week are perfect examples. It gives people a chance to get excited for the weekend and it brings families together (whether blood or Gophers). I am thankful that sports have created a bond that can be shared between family members, but also complete strangers.
I could go on and on about various things in sports, but I'll finish with this. I'm thankful for my friends who may cheer for different teams. They share a bond with me in the sport of college football, and I'm happy to share that connection with them even though they may not be near me. And I'll take the high road this week, because I don't like listening to people belittle other teams because that team is their rival.
So I won't bring up that your fans don't like your quarterback. I won't say that Alex Hornibrook is just Joel Stave throwing left handed. I won't bring up the fact that your offense can't win a game without the defense saving them. And I certainly won't bring up that, yes you might win this game, but we all know you're going to lose to Ohio State next week anyways.
I won't do that, because that's mean. I am thankful for you people and I would never say anything harmful about your team.