College Football Playoff Teams after Week 12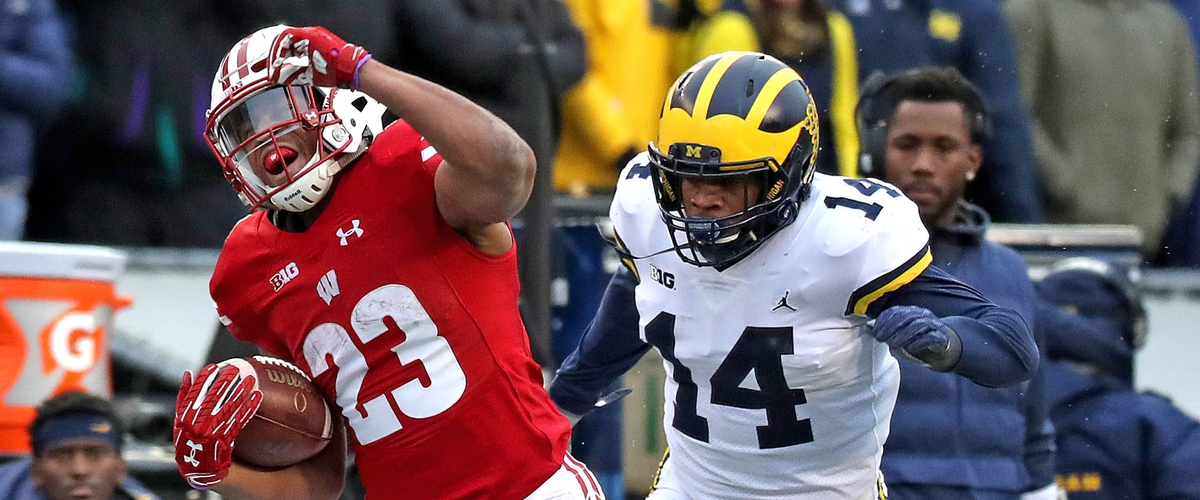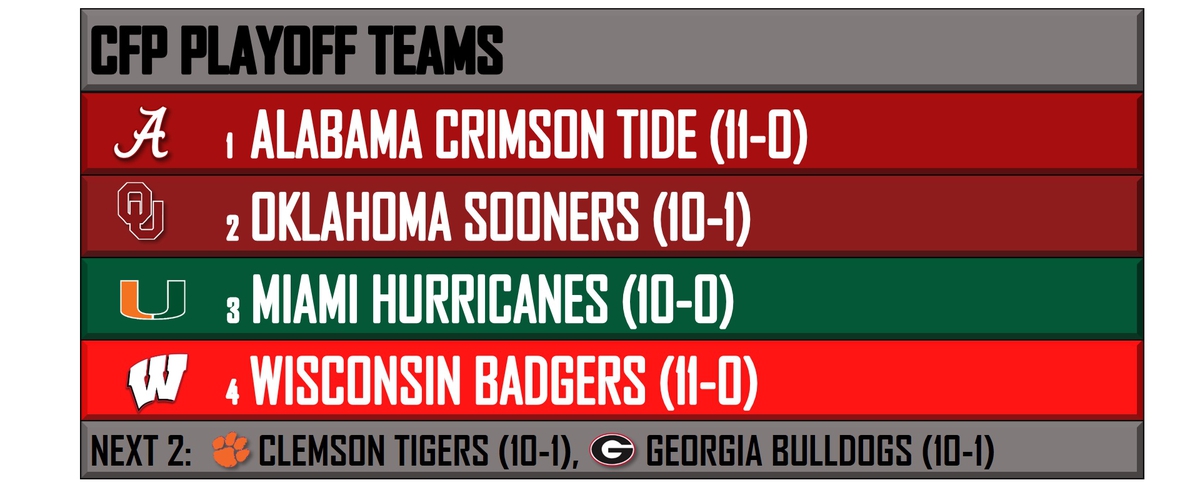 RELATED ARTICLES: GROUP OF 5 TOP 4, GOPHERS UPDATE, WEEK 13 PREVIEWS
Alabama's #1. Is there much else to say? The Iron Bowl is here, and signs are pointing to something strange happening this year. But maybe not. For all I know Bama will win by 50 and crush those thoughts.
Well, Baker Mayfield at least took control of one "situation" on Saturday. Kansas decided it was a good time to not shake hands with the opposing teams' captains. Why you ask? Because it's Kansas, and there's no good explanation for anything that happens on the football field with them. Mayfield and the Sooners ran them over, and Mayfield decided that talking trash and making a provocative gesture was appropriate. Then, apologized. Sound familiar. His drive is what makes him a great football player, but that same drive gets the best of him. Baker Mayfield the person isn't bad either, but he doesn't make the best decisions. Was this the worst decision he's made? No, not even close. Getting arrested while trying to run away from the cops after drinking is. But this one still makes you shake your head. The punishment appears appropriate (he won't start or be a captain), but it's really more like a slap on a wrist. It won't change him, so let's all just move on.
The Turnover Chain is alive and well in Miami, and we've seen it 27 times this season. Teams have already begun to mock and imitate it with chains of their own, but none of them are as good as the original. Miami only has one chance to make the playoff, and overlooking Pittsburgh is not an option. Mark Richt knows what's at stake and will have his team ready. Watch out Clemson, the Canes are comin for ya.
Wisconsin dominated Michigan, and continue to put themselves in position to make the playoff. Winning out is their only option, as one loss would eliminate them from contention. Running the ball and playing stout defense: a repetitive formula that is the key to the Badgers' success.
Clemson winning out gets them in, and a loss eliminates them. Plain and simple.
Georgia has to win the SEC to get in. It doesn't matter who they beat, whether it's Alabama or Auburn. Redemption against the Tigers would be extra sweet, but taking down the defending champs would be just as satisfying.