Group of 5 Top 4 after Week 13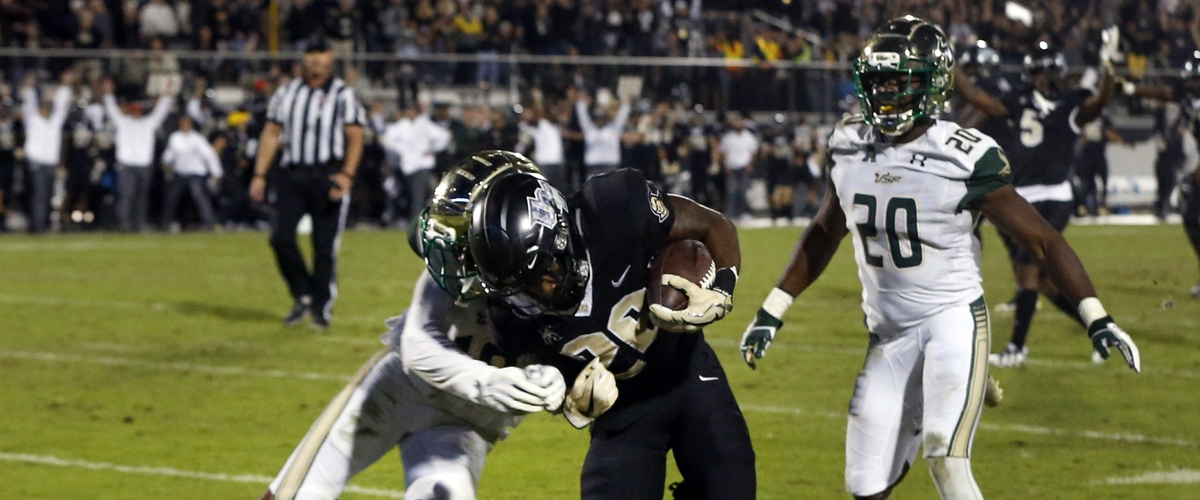 RELATED ARTICLES: CFP TEAMS, GOPHERS UPDATE, WEEK 14 PREVIEWS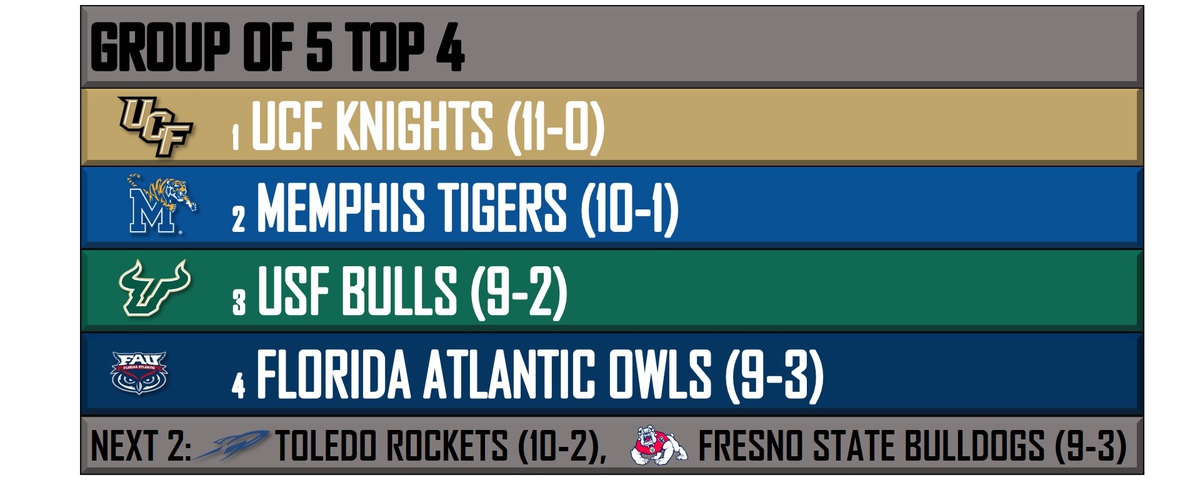 UCF survived one of the best college football games of all time, and now need to turn their attention towards a conference crown. It could be their toughest test yet, as the team facing them is out for revenge. The Knights also are currently dealing with rumors of Scott Frost leaving (though I'm not so sure he is), so there are plenty of distractions going against them right now.
Memphis is straight ballin' out right now. The Tigers are scoring points at a blistering pace, and were up 49-0 at halftime against ECU this past weekend. They now get a chance at revenge against UCF, who gave them their only loss this season. Memphis is a much different team than they were in September, and have a great chance of pulling off the upset and stealing the New Years Six bowl bid from the Knights.
A loss moves the Bulls up, because we saw the way they can play. Now, if only they played that way all season. USF traded punches with UCF, and Quinton Flowers had the game of his life, but it wasn't enough. This was by far the best game this team played, and it wasn't even close. A win wasn't the result, but at least we saw some consistent explosiveness from the offense.
FAU is another team that is hot. The Owls will play North Texas for the Conference USA championship, and there isn't a more dangerous team in that conference right now. Lane Kiffin has his program in a great spot, and the Owls will be dangerous for not only the Mean Green, but whoever they face in their bowl game.
Toledo steamrolled Western Michigan to earn a trip to the MAC Championship game. Logan Woodside is looking to finish his career with a MAC championship, and potentially a 12-2 finish (with a bowl win too), their most wins since 1971.
Fresno State upset #23 Boise State this weekend. Their reward? Boise State this weekend too. The Bulldogs and Broncos meet again after playing this week, and I'm curious to see what kind of adjustments each team makes. The Bulldogs continue to be the biggest surprise in college football, and a conference championship would just add to their resume.