College Football Playoff teams after Week 13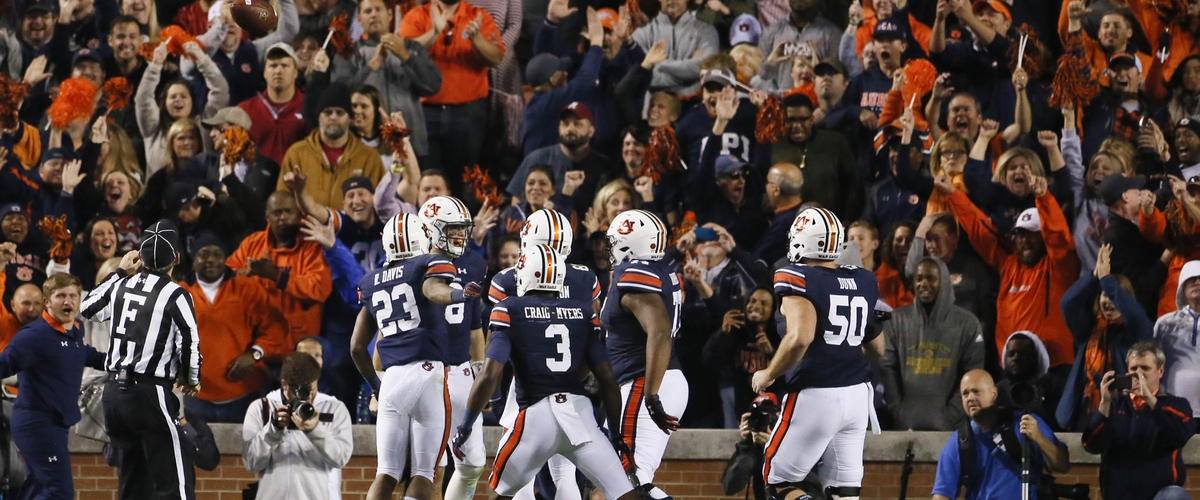 RELATED ARTICLES: G5 TOP 4, GOPHERS UPDATE, W14 PREVIEWS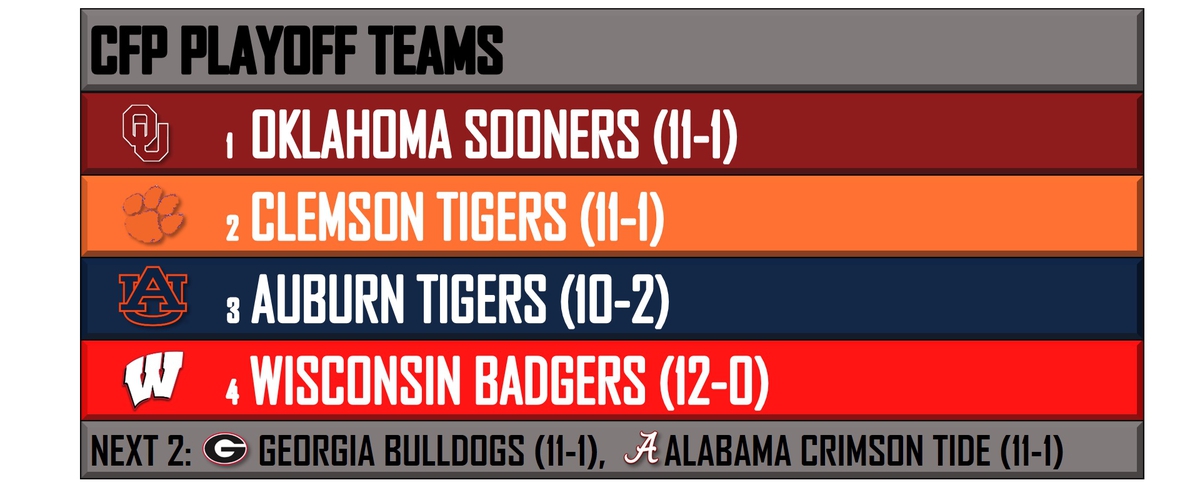 Boomer! The Sooners are back on top after falling to Iowa State, which seems like ages ago. Baker Mayfield's "suspension" was a mockery, but it's over and we can move on. If they can get past TCU a second time, there's really no reason why they shouldn't be a Top 2 team.
Clemson just hung around until someone lost, and two teams did. The Tigers dominated South Carolina, and have a great chance of making the playoff again. If they lose, and Oklahoma for that matter, we could get some chaos in the playoff.
Speaking of chaos, the Auburn Tigers have provided plenty of it by beating two former #1 teams. Their upset win over Alabama launched them into the Top 4, but they're not a lock just yet. While they did beat Georgia, beating the Bulldogs a second time isn't going to be easy. For now, they're just happy to be in this position, and their quarterback (Jarrett Stidham) is playing well.
Wisconsin did exactly what they needed to do. The Badgers finished undefeated and will play Ohio State for a Big Ten crown. There has been much criticism surrounding the Badgers eligibility to be in the playoff, but they deserve to be here if they win the Big Ten. With the teams available, there's no reason why they shouldn't belong. If the three teams above them all win, it would confirm that. Even if any (or two or all) of those teams lose, it would still solidify their place.
Georgia's still got a chance, and revenge is up next on their schedule. The Bulldogs take on the aforementioned Tigers this weekend, and you can bet Kirby Smart will have a better gameplan than last time. Ok, so maybe the gameplan wasn't the problem, but Georgia will play better. If they win, they're in. Simple as that.
I've finally been given a reason to not put the Tide at #1, and I shouldn't even have them at #6. TCU should be here. I've yet to see a scenario where the Tide get in, and I will be upset if they do get in. Their resume isn't as impressive as past teams, and now they have a loss. I ask the committee to do the right thing here by not including Alabama in the playoff. Please.